Virginia Education Science Training (VEST) Fellowships
Virginia Education Science Training (VEST) Fellowships
VEST Prepares a New Generation of Education Researchers
We asked four VEST alumni to reflect on their experiences with core aspects of the VEST program.
VEST Faculty
VEST faculty serve as mentors and co-mentors to our fellows. Four-year fellows in our Ph.D. programs have a primary mentor from the School of Education and Human Development and in their 3rd year, a co-mentor from another discipline. Two-year fellows from other disciplines continue to work with their primary advisor from their home department and work with a School of Education and Human Development co-mentor as well.
Our faculty engage in training experiences that offer extensive expertise including econometric models of teacher quality, the RCT design and analysis, and the design and evaluation of professional development supports for teachers and their effects on student learning.
VEST Affiliated Faculty
Faculty from the Graduate School of Arts and Sciences and the Frank Batten School of Leadership Public Policy
VEST Workshops and Talks
Visit the events page to explore all upcoming events.
Sponsored by the Virginia Education Sciences Training (VEST) Program with support from the U.S. Department of Education Institute of Education Sciences (IES) and the School of Education and Human Development Dean's Office. Additional co-sponsors may be noted below.
For historical information on past events including bios, abstracts, and recordings for events from Fall 2022 or earlier, please contact the VEST coordinator.
Fall 2023
Spring 2023
Fall 2022

Dan Goldhaber, University of Washington - Teacher Candidate Preparation and Teacher Outcomes
Nancy Deutsch, University of Virginia - Youth-Adult Relationships Across Contexts and Time: Understanding Trajectories and Roles of Adolescents Supportive Relationships with Important Adults
Ann Owens, University of South Carolina - Epochs of School Segregation: Racial Inequality from 1970 to 2020
Stephanie Toliver, University of Colorado Boulder - Endarkened Storywork, or a Future for Black Youth's Stories in Schools
H. Richard Milner IV, Vanderbilt University - Learning from Formerly Incarcerated People About Education: Toward a Theory of Disruptive Movement

Spring 2022

Beth Schueler
Rebecca Bulotsky Shearer
Adriana Umaña-Taylor
Jamie Jirout

Fall 2021

Julie March
Youth-Nex Panel: Understanding the Well-being of LGBTQI+ Populations with Charlotte J. Patterson, Andrew R. Flores, Stephen T. Russell, Tonia Poteat
Jordan Matsudaira
Katherine Magnuson

Spring 2021

Jean Rhodes
Francis Pearman
Aaron Lyon
Deborah Rivas-Drake

Fall 2020

Hiro Yoshikawa
Bianca Baldridge
Juan Garibay
Tolani Britton

Spring 2020

Panel: Panayitoa (Pani) Kendeou, David Mellor, and Jessica Spybrook
Derrick Alrdige
Aaron Lyon
Marc Brackett

Fall 2019

Panel: Heather Harding, Doug Harris & Susanna Loeb
Marty West
Genevieve Siegel-Hawley
Veronica Katz

Spring 2019

Tim Curby
Bethany Rittle-Johnson
Iheoma Iruka
Liz Bettini
Riana Anderson

Fall 2018

Terri Sabol
Lisa Gennetian
Torie Weiston-Serdan
Ron Haskins
Maria Fitzpatrick

Spring 2018

Carola Suárez-Orozco
Amanda Lewis
Judith Singer
Patricia (Tish) Jennings
Mesmin Destin
Susan Moore Johnson

Fall 2017

`Stephen Russell
John Weisz
Rucker Johnson
Vivian Wong

Spring 2017

Marty Zaslow
Valerie Maholmes
Noelle Hurd
Cynthia Coburn

Fall 2016

Jenny Roe
Brian Jacob
Mark Lipsey
Roger Weissberg

Spring 2016

Elise Cappella
Dan Willingham
Heather Hill

Fall 2015

Jane Waldfogel
Doug Harris
Peter Youngs

Spring 2015

Candice L. Odgers
Amanda R. Williford
Maureen R. Weiss
Kevin F. Miller
Adam Gamoran
Sandra Graham

Fall 2014

Catherine Bradshaw
Susanna Loeb
Jeff Henig

Spring 2014

Edward P. Mulvey
Brian A. Nosek
Laura L. Justice
James P. Spillane

Fall 2013

Elizabeth Stuart
Stephen Raudenbush
Bridget Terry Long
David Figlio

Spring 2013

Pamela Morris
Gregory Walton
Charles Hillman
Celene Domitrovich
Charles Smith
Vivian Tseng

Fall 2012

Howard Bloom
David Lancy
Jens Ludwig
William Perez
Cybele Raver

Spring 2012

Don Deshler & Lynn Fuchs
Niobe Way
Doug Downey
Catherine Riegle-Crumb
Robert McMahon

Fall 2011

Howard Stevenson
Hiro Yoshikawa
Rebecca Maynard
Greg Duncan

Spring 2011

Chris Hulleman
Jessaca Spybrook
Richard Lerner

Fall 2010

Sean Reardon
Sue Synarski
Jonah Rockoff
Mark Greenberg
Upcoming workshops will be listed on the events page. VEST fellows are required to attend. For archived information on workshops before 2023, please contact the VEST coordinator.
Past workshops have included:
2023
2020

Center for Open Science - Open Science: Open and Reproducible Research Practices with the
Beth Tipton - Generalizability
Allison Atteberry - Grant Writing

2019

Andrew Hayes - Statistical Mediation, Moderation, and Conditional Process Analysis
Brooks Bowden - Economic Evaluation & Cost-effectiveness Analysis
Holly Coy - Writing Policy Memos

2018

Craig Enders - Missing Data
Audrey Breen - Communicating Your Science
R follow-up - Ben Skinner
R - Ben Skinner

2017

Sarah Reber - Data Visualization
Arya Ansari - Person-Centered Methods in Educational Research

2016

Susanna Loeb - Value-Added Measures
Allison Atteberry - Application of Hierarchical Linear Models in Behavioral and Social Research
Kelli Bird - Designing and Implementing Randomized Control Trials in Education Research

2015

Andrew F. Hayes - Statistical Mediation, Moderation, and Conditional Process Analysis
Julie Cohen and Lia Sandilos - Navigating the Measures of Effective Teaching Data Set
James P. Connell - Using Data to Create Common Ground and Inform Decision-Making in Schools & School Districts

2014

Dan Martin - R
Tracy Sweet, Brian Junker & Andrew Thomas - Social Network Analysis
Craig Enders - Missing Data

2013

Allison Atteberry - Hierarchical Linear Modeling
Elizabeth Tipton - Meta-Analysis

2012

Ross Larsen & Tashia Abry - Mediation and Moderation

2011

Neil Seftor, Jill Constantine, Jean Knab - What Works Clearinghouse Training
Ross Larsen - Missing Data
Tom Weisner - Mixed Methods

2010

Mark Conaway - Randomized Controlled Trials in Education

2009

Kevin Grimm - Power Analysis
Andy Mashburn - HLM for Studying School Effects
Patrick Meyer - Data Management

2008

Kevin Grimm - Introduction to Longitudinal Data Analysis Using Structural Equation Modeling
Andy Mashburn - Introduction to Randomized Controlled Trials (RCT's) in Education Research

2007

Amy Luckner, Sonya Myers, Claire Ponitz - Reviewing Research Articles: The How, What and When to Stop
Sara Rimm-Kaufman - Preparing for the Job Market
Tim Curby and Lori Nathanson - SPSS Workshop
David Grissmer - Exploring and Using the NAEP and ECLS-K Data Sets

2006

Jason Downer and Andy Mashburn - Orientation to the NICHD Study of Early Child Care and Youth Development Data Set
Kevin Grimm - Longitudinal Data Analysis Using Structural Equation Modeling
David Lopez - Program Evaluation in the Context of No Child Left Behind (NCLB) and Active Learning

2005

Andrew Mashburn - Hierarchical Linear Models for Studying School Effects
Ryan Bowles - Item Response Theory
Emilio Ferrer - Applied Longitudinal Data Analysis
VEST fellow are encouraged to attend the Education Policy Seminar Series. Sponsored by the Bankard Foundation and EdPolicyWorks, all upcoming events can be found on the main event page. For recommended readings, questions about the series, or archived event details, please contact [email protected].
Contact Us
Reach out for more information regarding VEST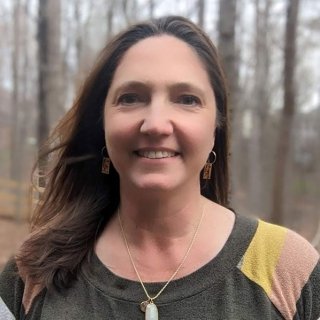 Ridley Hall 150
405 Emmet Street S
Charlottesville, VA 22903

Wednesdays on Grounds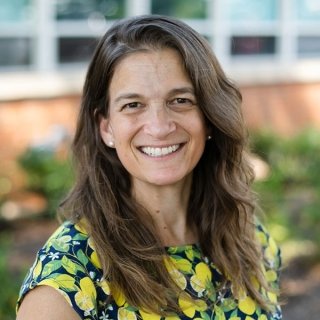 Chair, Department of Education Leadership, Foundations and Policy
Commonwealth Professor of Education
Ridley Hall 238
PO Box 800784
405 Emmet Street S
Charlottesville, VA 22903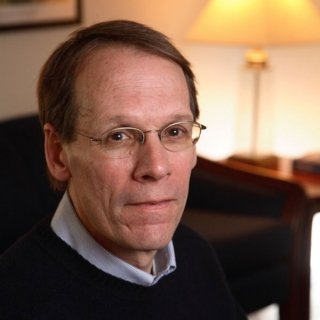 Memorial Professor of Education
Ridley Hall 256
PO Box 400879
405 Emmet Street S
Charlottesville, VA 22903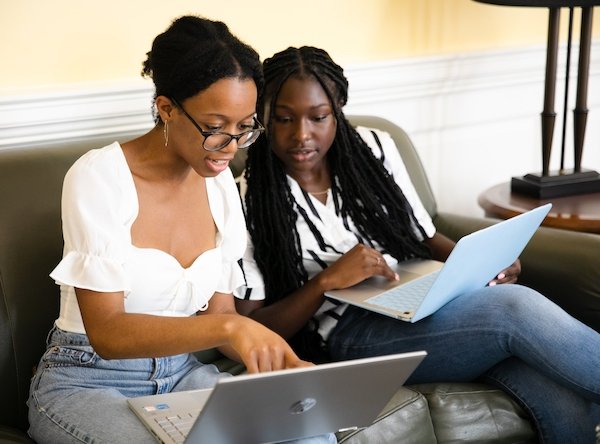 Open Doors Summer Research Program
The Open Doors program, initiated in 2021 with funding from the Virginia Education Science Training (VEST) grant from the U.S. Department of Education, is a collaboration among faculty and graduate students at the University of Virginia (UVA), Norfolk State University (NSU), and Virginia State University (VSU) to provide students from Historically Black Colleges and Universities (HBCUs) with the opportunity to learn about conducting research. The program is for undergraduate students who may be interested in pursuing graduate research degrees.
Learn More
Additional VEST Program Details
Students must have mentors associated with the VEST program and be enrolled in the school's education policy or educational psychology–applied developmental science Ph.D. programs. Invitations to participate in the affiliate program are issued via mentors/advisors who are already associated with VEST.
Affiliate fellows are funded by non-VEST sources and are ineligible to receive any research or travel funds from VEST.
Core Curriculum
All affiliate fellows engage in a core training curriculum comprised of these elements:
Two to four courses, depending on students' prior engagement and experience with education research, that teach fellows to apply rigorous research methods to the following substantive topics: a) teacher quality, b) early childhood, and c) social and behavioral contexts for academic learning
An apprenticeship to research programs focused on teacher quality, early childhood, or social and behavioral contexts for academic learning (roughly 12 hours/week, depending on the specific arrangement with your mentor, in work related to education)
Training workshops in advanced statistical modeling or design
Attendance at interdisciplinary speaker series presentations
For additional information and conditions of the fellowship please speak with the VEST coordinator or your mentor.
The School of Education and Human Development received funding from the Institute of Education Sciences (IES) of the U.S. Department of Education in 2004 to implement a Fellowship Program in the Education Sciences. Additional grants were awarded in 2009, 2014, and 2020 that has allowed the School to build upon the existing Fellowship program and provide interdisciplinary training to students. Other fellows in the program are supported by other research grants and funding from the School.
News & Stories
Explore alumni features and other news related to our faculty, program, and work.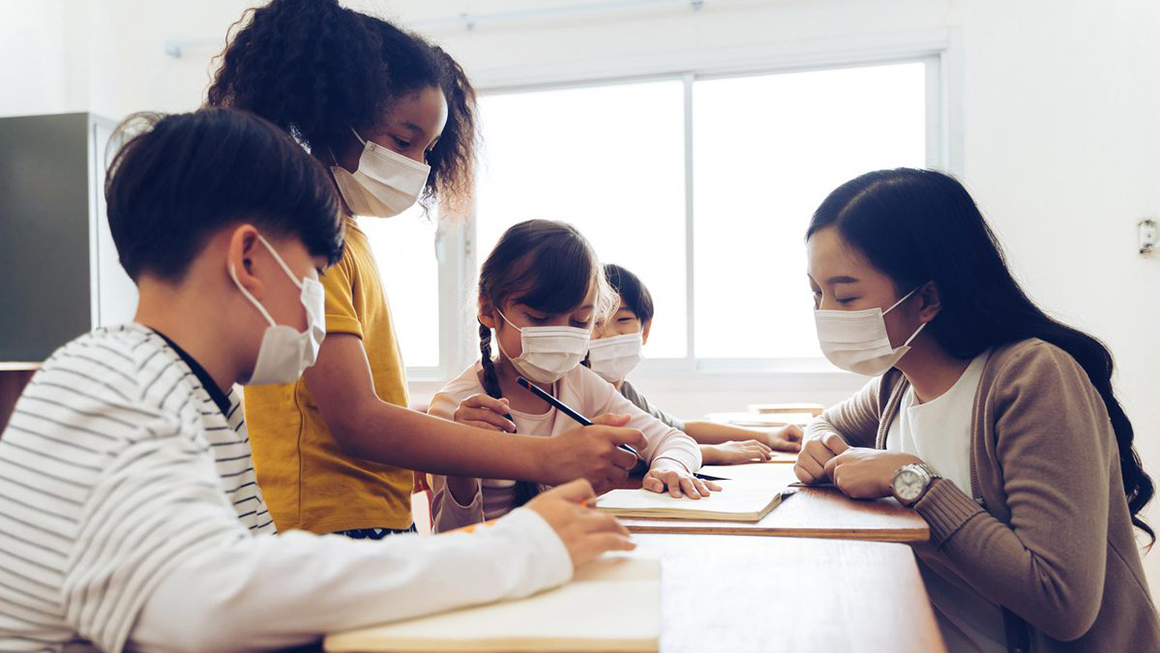 Research News
High-dosage tutoring, an evidence-based tool used in successful school turnarounds, can increase students' pandemic-related limited learning gains.
Funding Disclaimer
The information provided on the School of Education and Human Development's website regarding financial aid is intended for reference purposes only. While we strive to ensure the accuracy and timeliness of the information presented, it is important to note that this information should not be construed as a guarantee of funding.

Financial aid availability and eligibility may be subject to various factors, including but not limited to changes in federal or state regulations, institutional policies, funding availability, and individual qualifications. The information provided on these pages may change, and it is recommended that you verify the accuracy of details with the appropriate department administrator.