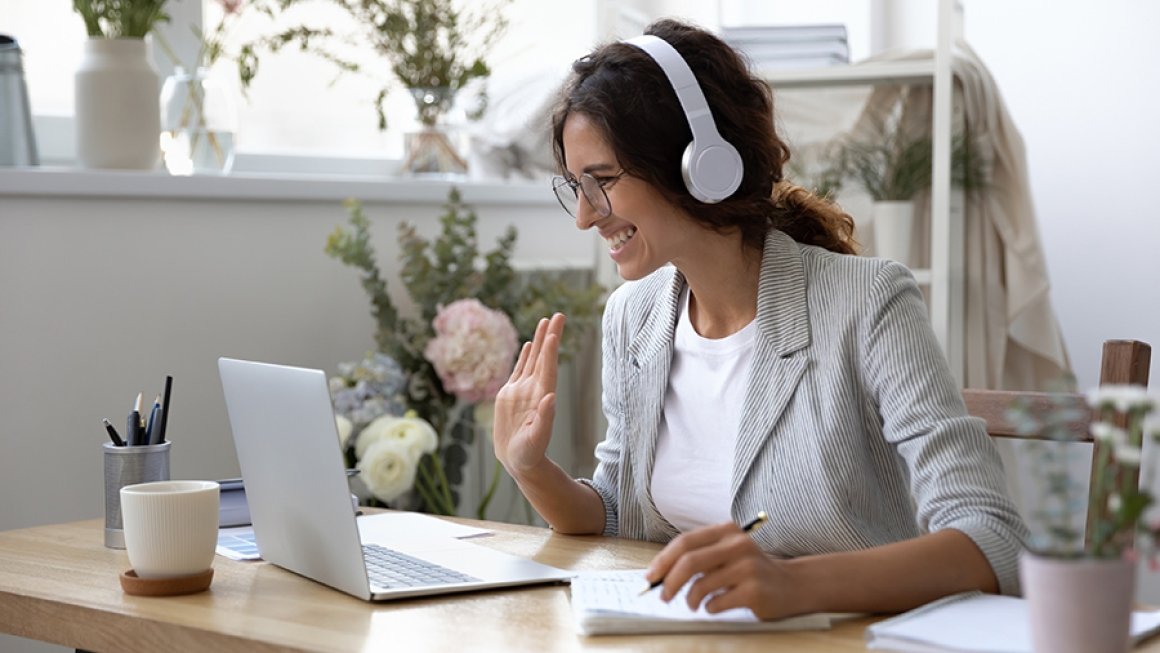 Researchers Expand Effort To Improve Advising With $2.4M Award
Researchers Expand Effort To Improve Advising With $2.4M Award
UVA researchers are studying how college prep programs help students succeed by developing their "learning mindset."
Students who are motivated to persist through difficulties and challenge themselves academically are likely to embrace a "learning mindset" – the combination of beliefs someone has about their ability to overcome challenges, their purpose and how they fit in.
The University of Virginia's Motivate Lab conducts research in this area, and this week announced that it has received a $2.46 million grant from the Bill & Melinda Gates Foundation to expand its efforts help programs that support student ability to develop a learning mindset.
Why is it important?
Motivate Lab researchers say the ability to measure and help develop a student's learning mindset is especially important during high school and college, when the way a student sees herself or himself can impact decisions about life after high school, like going to college or entering the workforce, and can influence the likelihood of succeeding in whatever path is chosen.
A student with a "growth mindset," for example, displays confidence in his or her ability to continue to learn and grow over time, which positions them better to overcome difficulties along the way.
"Learning mindsets, unlike other factors that contribute to academic achievement and persistence, can be influenced through supportive practices that target students' perceptions and beliefs – and postsecondary access programs are in a great position to help promote learning mindsets at a pivotal moment in students' lives," said Chris Hulleman, associate professor at the UVA School of Education and Human Development and director of the Motivate Lab.  
As the income gap between college graduates and high school graduates continues to grow and evidence mounts that individuals who complete college have increased health and wellbeing, it is increasingly important to effectively support students at risk of not applying to or completing college, the researchers said. This is especially true for students from traditionally marginalized and underserved backgrounds, such as for Black, Latinx or indigenous students, or for students from lower-income backgrounds. 
With the new Gates grant – the second investment from the foundation – the Motivate Lab will expand efforts to increase practices that support the learning mindset in advising that postsecondary success programs provide high schoolers.
Named the Navigate Project, the team will expand on the work it has already accomplished, including establishing partnerships with multiple college access programs, many of which are focused on supporting students from traditionally marginalized and underserved backgrounds. 
"In the first phase of the Navigate Project, we were able to build a network of 25 partner organizations and, with our expanded team, develop and launch a proof of concept reaching nearly 160,000 students," Hulleman said. 
The new grant from the Gates Foundation will allow the team to help partners identify how they are leveraging learning mindset-supportive practices in their advising and elevate effective practices that can be adapted widely across programs. The Navigate Project team, located within the Center for Advanced Study of Teaching and Learning, will continue to build its partnership network, as well as create open-access tools available for use by any college advising organization. 
"With the 'Learning Mindset Assessment Rubric' we created in the first phase on the project, we can now help our partners identify where they are implanting learning mindset-supportive messages," Monique Calderon Dotson, the Motivate Lab's postsecondary pathways director, said. "We can also identify opportunities where they could expand those messages and connect them with best practices to improve those areas."
According to Hulleman, the project team will also develop an online hub and accompanying certification to support advisors' effective use of the available resources. 
"By developing an open-source, online resource hub, we can provide guidance on learning mindset-supportive messages that are vetted by our researchers and can be implemented in advising content," Hulleman said. "The accompanying online course will provide users of the hub with the guidance they need to most effectively utilize those tools." 
According to Dotson, this course will be a way to help advisors integrate learning mindset-supportive messages into their work. 
"Our goal in this second phase is to develop an online certification course designed for advisors who are providing guidance to young people who are asking, 'What do I do in my life after high school?'" Dotson said. 
Throughout this second phase of the project, the team aims to continue to build on its momentum of creating a community of practice.
"Our network of partners is one of our greatest strengths as a project," Dotson said. "The project has allowed our partners to also connect with each other, share about the challenges of the work and then engage with practitioner leaders and scholars who can offer insight into how to address the challenges they are facing."
Through engaged partnerships and through their online resources, the team ultimately hopes to become a central resource for advisors to use when looking to center learning mindset messages in their individual and system-wide practices.
"Our goal is to be reaching 400,000 students in the next five years," Hulleman said. 
Motivate Lab
The Motivate Lab is driven to improve people's lives through rigorous motivation research and to understand the mindsets that promote learning, growth, and well-being.