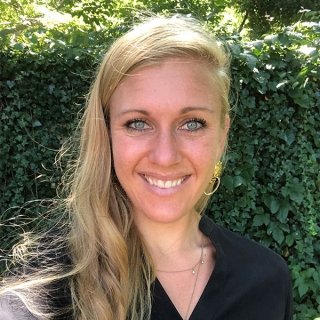 Allison Rae Ward-Seidel
Allison Rae Ward-Seidel
Biography
Allison Rae Ward-Seidel is an Institute of Education Sciences fellow in her second year of a Ph.D. program in education psychology. She studies social-emotional learning and critical consciousness development among teachers and students with aims toward racial equity and social justice in education. Her current research includes a randomized control trial evaluation of a schoolwide program focused on restorative practices, racial equity, and social-emotional learning with Morningside Center for Teaching Social Responsibility and a mixed methods study of the EL Education model focused on students' character development.
Ward-Seidel taught first and fourth grades for five years in a Title I public school in Springdale, Arkansas, and one year in a charter school in Dallas, Texas. Though she loves teaching, Ward-Seidel returned to graduate school to learn more about how to prepare educators as activists for social justice, including developing critical consciousness and addressing racism and oppression. While studying at Harvard, she focused on understanding inequities in education systems and research methods including participatory action research.
At UVA, Ward-Seidel received a $1,500 grant from the Office of Diversity Equity and Inclusion to launch a Critical Whiteness Studies group. She also serves on the schoolwide Education Council, Hunter Student Research Conference planning committee, and SEEDS4Change steering committee. In these roles, she advocates for resources and budgetary support for students in ways that bolster well-being, address issues of bias and inequity, and enhance inclusivity. For example, in response to fellow graduate students' desire for connection upon returning in-person, Ward-Seidel secured funding and revamped their shared office space with snacks and local art.
Education
Ph.D., University of Virginia, expected 2025
M.Ed., Harvard Graduate School of Education, 2017
M.A.T., University of Arkansas, 2010