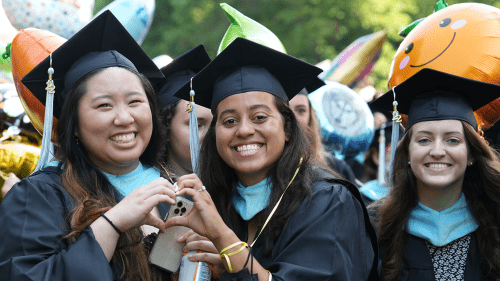 Academics
Our top-ranked degree programs combine knowledge with hands-on practice to prepare leaders across the fields of education and human development.
Exponential Impact
At the UVA School of Education and Human Development, students join our efforts to drive inquiry, discovery, and impact of new knowledge on society through rigorous scholarship, tested application, and effective innovation.
At a glance, we offer more than 40 graduate degrees, 6 undergraduate majors, 2 undergraduate minors, 4 research centers, 16 research labs, and partnerships with a number of other schools at the University of Virginia. We also provide flexible non-degree options in support of working professionals and expert guidance on seeking alternative routes to teacher licensure. 
 
Contact Us
Engaging with prospective students and families on the process of applying to our school.
Ridley Hall 102

Monday-Friday: 8:30 am - 5:00 pm