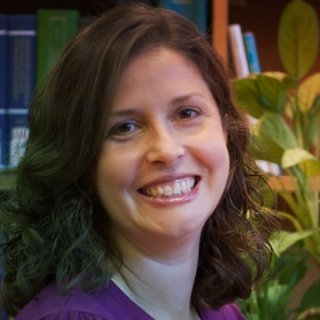 Amanda P. Williford
Amanda P. Williford
Batten Bicentennial Professor of Early Childhood Education
Associate Director for Early Childhood Education, CASTL
Clinical Psychologist
Currently Accepting Ph.D. Students
Email
apw2c@virginia.edu
Phone
Office Location
Ridley Hall 246
PO Box 800784
405 Emmet Street S
Charlottesville, VA 22903
Profile Type
Biography
Amanda Williford conducts research exploring how young children best develop school readiness skills, with special emphasis on the development of social-emotional skills. Her primary research focus is on developing and evaluating classroom-based, interventions for young children who display disruptive behavior problems and/or deficits in behavioral and emotional self-regulation. Amanda is also interested in state efforts to increase high-quality early education opportunities. 
Williford's clinical training and expertise are in the assessment and treatment of young children (infants through third grade) particularly in the assessment of externalizing behaviors and in early childhood mental health consultation. She uses behavioral, cognitive-behavioral, and attachment orientations and focuses on the use of empirically-supported treatments.
Amanda Williford mentors Ph.D. students in the clinical and school psychology program and the educational psychology—applied developmental science program who have strong interests in conducting applied research in areas that are aligned with my research expertise. Undergraduate and master's students participate on many of Williford's projects as research assistants (for course credit and/or for pay).
Education
Ph.D, Clinical Psychology, University of North Carolina at Greensboro, 2003
M.A., Clinical Psychology, University of North Carolina at Greensboro, 2000
B.A., Psychology, University of Virginia, 1996