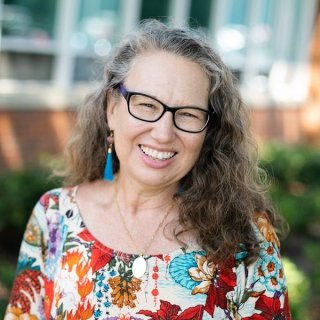 Nancy L. Deutsch
Nancy L. Deutsch
Associate Dean for Faculty Affairs
Linda K. Bunker Professor of Education
Director, Youth-Nex
Email
[email protected]
Phone
Office Location
Ridley Hall 222
PO Box 400281
405 Emmet Street S
Charlottesville, VA 22903
Social Media
Profile Type
Biography
Nancy Deutsch is the associate dean for faculty affairs. In this role, Deutsch supports the professional growth and welfare of faculty through inclusive recruitment, retention, and professional development. This work includes – among many other things – meeting with faculty recruits, managing conversations about retirements, creating mentoring systems, and providing opportunities to celebrate our faculty
Deutsch is also the director of Youth-Nex, the UVA Center to Promote Effective Youth Development at the School of Education and Human Development. Deutsch is an editor of the Journal of Adolescent Research. She also sits on the editorial board for Qualitative Psychology and the Research Advisory Board for the National Mentoring Resource Center (NMRC).
Deutsch's research examines the socio-ecological contexts of adolescent development, particularly issues related to identity. She has focused on the role of after-school programs and relationships with important adults and is especially interested in the process of adolescent learning and development as it unfolds within local environments for a better understanding of how to create settings that better support youth, especially those at risk due to economic or sociocultural factors.
In addition to journal articles, she has published two books on youth in after-school programs, Pride in the Projects: Teens Building identifies in urban contexts (NYU Press, 2008) and After-School Programs and Youth Development (with Bart Hirsch & David DuBois, Cambridge University Press, 2011). Her works have been funded by agencies including the William T. Grant Foundation, the Department of Justice, the Office of Juvenile Justice and Delinquency Prevention, and the U.S. Department of Education.
Deutsch was a recipient of a University Teaching Award in 2017 and a Student Council Distinguished Teaching Award in 2016. In 2013, she received the School of Education and Human Development Outstanding Faculty award.
Education
Ph.D., Northwestern University, 2004
B.A., Vassar College, 1993
Research
Qualitative research methods
Adolescent development
Identity development
Program evaluation
After-school programs for at-risk youth
Gender, race, and class