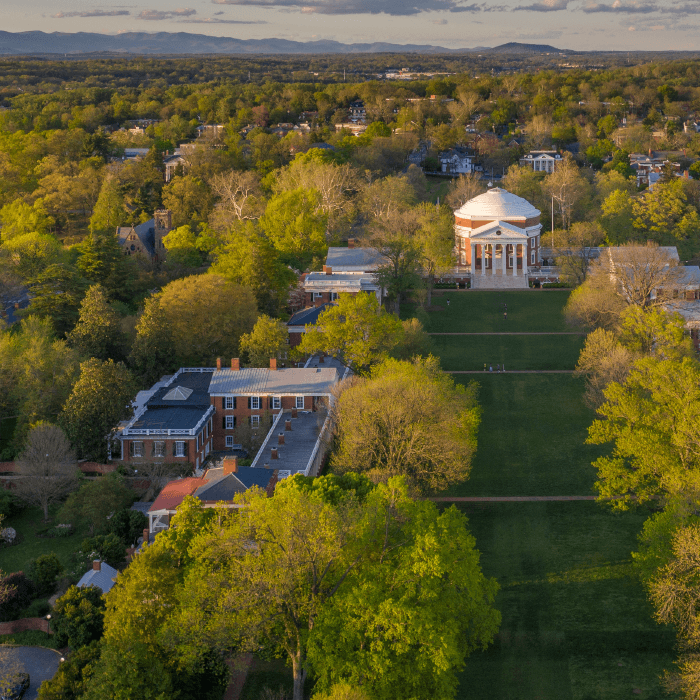 Visit
Visit
Plan your visit and learn more about the vibrant UVA and Charlottesville communities.
Pursue Your Passions
At UVA you'll find a wealth of opportunities to connect with the community. With a vibrant arts scene, athletic events, and a large community of outdoor enthusiasts, you're sure to find experiences that will help define your time at the school beyond the academic sphere.
108,000
Service Hours
UVA was founded to promote the public good, and our students reflect this shared sense of purpose. 80% of students engage in service during their years at UVA
17
Courts, Fields and Recreation Centers
The University maintains a combined 17 courts, fields, and recreation centers, and every day you'll find people engaged in athletic activity—from pick-up volleyball to weekend hiking expeditions on the Appalachian Trail, which passes only a few miles from the University.
Contact Us
Engaging with prospective students and families on the process of applying to our school.
Ridley Hall 102

Monday-Friday: 8:30 am - 5:00 pm