Current Fundraising Priorities
By supporting key areas of the School, your gift has a lasting and transformational effect.
Academic Programs
Scholarships
Graduate Fellowships
Online Education
Simulation Excellence
Faculty & Research
Early Childhood Education
Neuroscience & Education
Youth-Nex: UVA Center to Promote Effective Youth Development
Endowed Professorships
UVA Reading
Diversity, Equity & Inclusion
Center for Race and Public Education in the South
Education for Democracy
Office of Diversity, Equity, and Inclusion
Service & Outreach
Supporting Transformative Autism Research (STAR Initiative)
Sheila C. Johnson Center for Human Services
McGuffy Reading Services
Early Literacy Screening
Charlottesville Freedom School
Infrastructure
Kinesiology Classrooms and Labs (Student Health and Wellness Center)
Interdisciplinary Facilities
Join Us
To get involved and support one of these initiatives or explore key opportunities, please connect with a member of our team. Our contact information is at the bottom of this page.
Board Members
The School of Education and Human Development Foundation board of directors is a diverse and dynamic group of professionals who have committed themselves as fundraisers and ambassadors of the School, promoting its work among their networks of colleagues and acquaintances. The cumulative expertise of this board ensures that your gift is being used to its best advantage to advance the growth of the School and the success of its students. Board Members are passionate about universal accessibility to excellent education, believers in the mission and capability of the School, and they are generous donors to the Foundation.
Give Now
Your gift benefits the teaching, research, and outreach programs of the School of Education and Human Development. Thank you for your support.
Make a Gift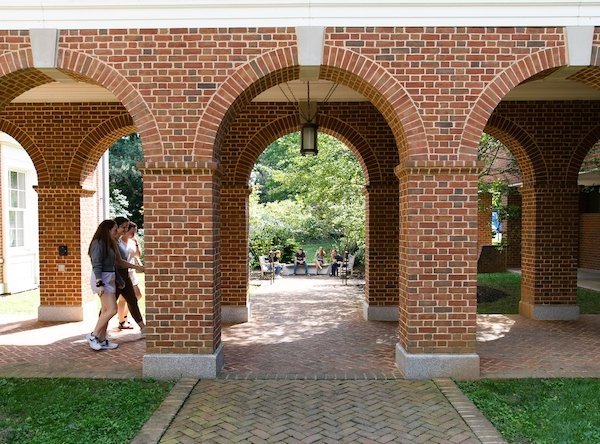 Annual Report
The Foundation's vision is to spur transformative change in education and human development through rigorous practice-informed scholarship and professional preparation. The Foundation's annual report summarizes the generosity of those who support the University of Virginia School of Education and Human Development through philanthropy and is a snapshot of the incredible enthusiasm for the work currently underway.
2022 Annual Report
Contact Us
To learn more about the Foundation, our fundraising initiatives, or our Foundation Board members contact us.
Plan Your Gift
Join the growing number of alumni and friends who invest now in the University's future by including UVA as a beneficiary of their wills, charitable trusts, and retirement plans. Gifts like these can offer you and your family significant tax benefits as well as greater financial flexibility in meeting your personal and philanthropic goals. Learn more about the variety of ways you can support UVA and the school.
Ways to Give