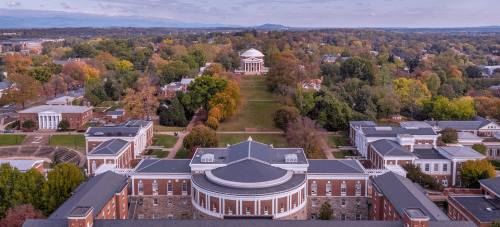 Clinical & School Psychology: Ph.D. - Doctor of Philosophy
Clinical & School Psychology: Ph.D. - Doctor of Philosophy
The Ph.D. in Clinical Psychology program offers training in both clinical and school psychology. The program is one of only 14 APA-accredited combined programs, and the only Ph.D. program that integrates training in clinical and school psychology.
At a Glance
Program Results
Ph.D. - Doctor of Philosophy
Clinical Psychology
Career Objective
Our graduates seek leadership careers in a diverse set of organizations including schools, hospitals, medical centers, universities, and primary health care practices, working with children, adolescents, and adults.
Best Suited To
Competitive and highly skilled students with diverse background experiences, seeking opportunities for research and practice related to children, youth and families.
Program Type
Location
Estimated Length
The typical length of study is 5 years, including a one-year internship.
Application Deadline
December 1
Credits
72
About This Program
The Clinical & School Psychology program at the University of Virginia uses the scientist-practitioner model to prepare Ph.D. psychologists to understand and promote the development and well-being of children, adolescents, and young adults in context, with a particular emphasis on schools. Education and training includes strong grounding in:
The foundational elements of clinical and school psychology
Research skills essential to consuming and producing new evidence-based knowledge
Clinical skills necessary to provide competent, ethical assessment, intervention, and consultation services
The program embraces an interdisciplinary perspective and is committed to training culturally competent scholars and practitioners who work effectively with individuals from diverse backgrounds. Ultimately, our mission is to develop leaders in the research and practice of psychological services for children, youth, and their families that span promotion, prevention, and intervention.
The combination of clinical and school psychology means that the doctoral training offered in the program is unique in at least two ways:
Youth in context. The program embraces a contextual understanding of the well-being and mental health of children, youth, and young adults. In particular, we recognize that maximizing mental health requires psychologists to integrate mental health services across multiple settings (e.g., family, community, school). In particular, school experiences play a significant role in shaping youth development – children, as early as age three, are spending five days per week in a classroom, youth in public school spend the majority of their waking time in school, and 70% of young adults end up enrolled in colleges or universities. However, many children, especially those from underrepresented communities (e.g., racial, socioeconomic, LGBTQ+), do not have equal access to educational experiences that promote social, psychological, and academic success. Therefore, it is critical that psychologists working with children and young adults have an understanding of the intersection between mental health, developmental science, and education to maximize well-being.
Youth strengths. The program has an explicit emphasis on a strength-based approach to understanding youth. This means that we not only focus on psychopathology and risk but also on positive youth development and resilience. In addition, we emphasize early identification and preventive interventions that incorporate individual, contextual, and cultural strengths of those with whom we work. In other words, we adhere to a broad conceptualization of clinical and school practice that values the diverse experiences of youth and is aligned with the Institute of Medicine's intervention spectrum (i.e., promotion, prevention, treatment, and maintenance)
The Ph.D. in Clinical & School Psychology program is fully accredited by the American Psychological Association as a combined program in clinical and school psychology. The program is also fully approved as a doctoral level School Psychology program by the National Association of School Psychologists. This dual status reflects the program's commitment to integrating didactic and experiential training in both clinical and school psychology. The curriculum is designed to provide graduates a strong foundation in both clinical and school psychology so that by the end of the program students are eligible for either licensure/certification in clinical and school psychology, or clinical psychology alone.
All program students are eligible to receive a competitive financial support package that includes tuition (both in-state and out-of-state) for the academic year, medical insurance, and a 9-month academic year stipend (currently $20,000) to defray living expenses. Assuming satisfactory progress, students will be eligible to receive this level of support for the four years spent on grounds in Charlottesville. For the 5th year, APA-approved internship, the host agency provides financial support. The specifics of financial aid offers are indicated when admission to the program is attained.