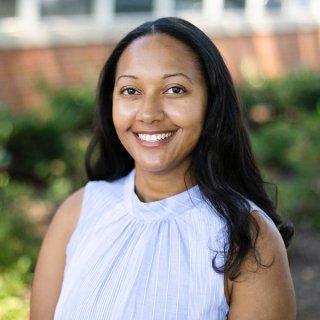 Lora Henderson Smith
Lora Henderson Smith
Currently Accepting Ph.D. Students
Email
[email protected]
Office Location
PO Box 400267
417 Emmet Street S
Charlottesville, VA 22903
Profile Type
Biography
As a K-12 student and then as a 2nd-grade teacher, Lora Henderson Smith observed differences in the way that some students and their caregivers were treated based on race, cultural capital, and other societal constructs. Given her own educational experiences and observations, Henderson Smith developed an interest in making schools more equitable, supportive, and culturally responsive contexts for students from minoritized and marginalized backgrounds. Some of the collaborative research that Henderson Smith engages in with colleagues focuses on rural school mental health and increasing teachers' use of culturally responsive practices in schools. Henderson Smith is also engaged in community-based work with a non-profit supporting the well-being of Native American youth and families. Henderson Smith is particularly interested in how culturally responsive practices, social-emotional learning opportunities, robust school mental health supports, and positive connections between home and school can facilitate well-being for students from minoritized and marginalized backgrounds. She uses mixed-methods and qualitative methods including game design to elicit and amplify the voices of youth and families.
Henderson Smith's clinical interest is child trauma. She is Nationally Certified in Trauma-Focused Cognitive Behavioral Therapy and Parent-Child Interaction Therapy.
Henderson Smith's currently funded projects are focused on supporting students returning to school after a mental health crisis and examining and promoting educational equity for indigenous youth. Prospective students will contribute to these projects.
Education
Ph.D, University of Virginia, 2018
M.Ed., University of Virginia, 2014
M.S.Ed., University of Pennsylvania, 2013
B.A., Clark Atlanta University, 2010