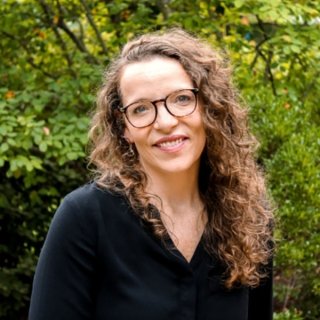 Jessika H. Bottiani
Jessika H. Bottiani
Research Associate Professor
Email
[email protected]
Office Location
Ridley Hall 228
405 Emmet Street S
PO Box 400281
Charlottesville, VA 22903
Profile Type
Biography
Jessika H. Bottiani's research focuses on motivating and scaffolding teachers' efforts to foster emotional safety in their relationships with their students, and between students and their peers, with an emphasis on relationships across lines of difference. Through equity-driven school climate intervention and effective use of strengths-based, culturally sustaining, restorative, and critically conscious practices, she theorizes that teachers can cultivate emotionally safe relational spaces in the classroom, which in turn can prevent excessive use of punitive and exclusionary discipline, promote youth safety and wellbeing, and nurture youth's agentic, and ultimately liberatory, engagement in learning.
To advance this goal, she has established close research-practice partnerships with districts, schools, teachers, and school-based practitioners to conduct surveys and observational research, design and rigorously evaluate preventive interventions, and develop measurement tools for use within primarily middle and high school contexts. She has tested these measurement tools and interventions with a team of researchers and local collaborators in Maryland and Virginia in randomized trials funded by the National Institutes of Health, the Institute of Education Sciences, and the National Institute of Justice. She has extensive experience developing, validating, administering, and analyzing statewide student-reported survey data on school climate, including establishing climate indicators with reliable psychometric properties across diverse student groups and examining disparities in student reports based on demographic characteristics.
Bottiani also has a decade of experience designing and implementing reliable classroom observational systems to assess positive classroom climate, teacher classroom management practices, and teacher culturally responsive practices. To date, she has disseminated research findings through 29 published and in-press journal articles and chapters, 50 research presentations, chaired symposia, and invited research presentations, as well as 10 translational briefs and commentaries. She serves as an editorial board member of the School Psychology Review.
Education
Ph.D., Johns Hopkins University, 2014
M.P.H., Johns Hopkins University, 2008
B.A. Smith College, 2001