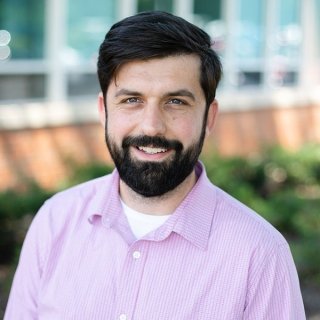 Michael Lyons
Michael Lyons
Associate Professor
Clinical & School Psychology Program Director
Currently Accepting Ph.D. Students
Email
[email protected]
Phone
Office Location
Bavaro Hall 207
417 Emmet Street S
Charlottesville, VA 22903
Profile Type
Biography
Michael Lyons is interested in the social-emotional development of middle and high school students in a positive psychological and traditional mental health framework. Specifically, his research reflects an interest in understanding the mechanisms and practices in a school setting that promote student well-being and school-relevant outcomes (e.g., grades and behavior) through an ecological model.
Lyons is especially interested in school-based mentoring programs as one approach for promoting student well-being and enhancing academic outcomes. His research on school-based mentoring has been published in journals such as School Psychology, American Journal of Community Psychology, and Applied Developmental Science. Lyons is also a member of the National Mentoring Resource Center (NMRC) research board and is on the editorial board for the journals Psychology in the Schools and School Psychology. 
With Julia Taylor, Lyons co-directs the Virginia Partnership for School Mental Health. The partnership focuses on addressing statewide shortages of school mental health providers by connecting graduate student trainees to area school divisions. The partnership works with local school divisions and university researchers on supporting evidence-based provision of mental health services to all students in Virginia. 
Lyons is committed to promoting diversity, equity, and inclusion in all its forms through research, teaching, and service. In his work, he is interested in building on student strengths and competencies rather than simply remediating deficits. In doing so, Lyons aims to emphasize how aspects of a person's identity can be an asset for positive development. Prospective graduate students are encouraged to describe their own commitment to diversity, equity, and inclusion in their application statement.  
Education
Ph.D., University of South Carolina, 2014
M.A., University of South Carolina, 2011
B.A., University of Michigan