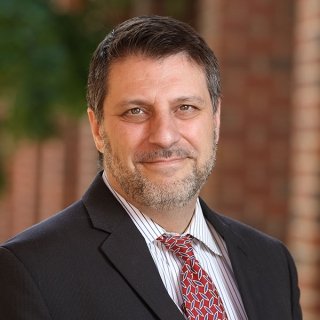 Peter Tuerk
Peter Tuerk
Director, Sheila C. Johnson Center for Clinical Services
Clinical Psychologist
Professor
Email
pwt3g@virginia.edu
Office Location
Bavaro Hall 010
PO Box 400270
417 Emmet Street S
Charlottesville, VA 22903
Website
Biography
Peter Tuerk is a clinical psychologist who specializes in evidence-based treatments for anxiety spectrum disorders, related research and training, and the integration of technology into clinical care.
Previously, Tuerk served as section chief of the PTSD Clinical and Telehealth Programs at the Charleston VA Medical Center, helping to expand training in, and regional access to, effective care via telehealth technologies. He conducts research and clinical trials focused on the enhancement of evidence-based treatments in disseminated settings, serving as PI on a number of NIH, DoD, and VA funded research awards, and is author of 110 peer-reviewed publications and commissioned government reports related to mental health service delivery and science.
Tuerk's clinical training is informed by the scientific literature and by his professional experiences and public service. He has served as a psychotherapy trainer for multiple national-level initiatives, state service organizations, and internationally, collaborating with government agencies in Australia and Japan to help disseminate evidence-based treatments (EBTs) in clinical settings. For a number of years, he also served as director of research training for the APA-accredited Charleston Consortium Psychology Internship at the Medical University of South Carolina (MUSC). He has also served as chief science officer for the VA's Suicide Prevention Office, as chair of the National Strategy Taskforce for Evidence Based Treatments via Telehealth, and as editor for Springer International's Behavioral Telehealth Series. Tuerk was recently named a Top 100 producer in the U.S. Purpose Economy for scientific and clinical contributions and he is the recipient of VA's highest honor, the Olin E. Teague Award for outstanding career achievement.
Tuerk's current research focuses on disseminating and augmenting evidence-based treatments for PTSD and childhood OCD via the development of specialized crowd-sourcing and asynchronous telehealth technologies, and the development of artificial intelligence (AI) and virtual reality (VR) technologies for the treatment of childhood social and school anxiety.
Education
Ph.D., University of Virginia, 2007
M.A., University of Virginia, 2004
B.A. James Madison University, 1995