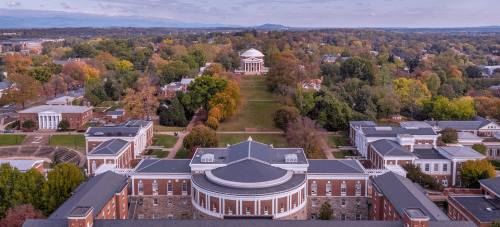 Educational Psychology - Applied Developmental Science: Ph.D. - Doctor of Philosophy in Education
Educational Psychology - Applied Developmental Science: Ph.D. - Doctor of Philosophy in Education
Students in the EP-ADS Ph.D. program benefit from a strong sense of community and unique opportunities to work closely with faculty on cutting-edge research, preparing them for careers in academic, policy, and research organizations.
At a Glance
Program Results
Ph.D. - Doctor of Philosophy in Education
Educational Psychology–Applied Developmental Science
Career Objective
Graduates find careers in the educational sciences in academic, policy, and research organizations. Recent alumni hold positions as faculty in psychology and education departments, while others are educational researchers in research organizations and university research centers.
Best Suited To
Students aiming toward a research career focused on studying and improving the lives of children, adolescents and even, adults. 
Program Type
Location
Estimated Length
4 years
Application Deadline
December 1 (program starts the next fall semester)
Credits
72
About This Program
The Educational Psychology-Applied Developmental Science (EP-ADS) doctoral program provides opportunities for students to learn how to conduct research and develop and evaluate interventions on children and youth in school and out-of-school settings.
EP-ADS doctoral students attend classes, work on mentored research, collaborate with their research team and support the learning of undergraduates.
EP-ADS students and faculty engage in intensive dialogue about ideas at the School of Education and Human Development and across UVA. Workshops and lectures given by outside speakers complement students' training experiences.
EP-ADS students work in mentorship relationships with faculty and research teams on all aspects of research. Over the course of roughly four years, students learn theory and research relating school and out-of-school settings to child and youth development. Students become familiar with a strength-based perspective on youth development and learn research design methods and statistics needed to contribute to the development of new knowledge in educational and applied developmental science.
All students participate in hands-on experiences with research teams in government agencies or school districts to learn how to develop research studies that are highly relevant and address pressing questions raised by practitioners and policy-makers. Doctoral study is a rigorous process. All of our students are eligible to receive funding for four years as an integral part of doctoral study.