LinkB5 Project for Early Childhood Data Collection
LinkB5 Project for Early Childhood Data Collection
This policy initiative is led by the Virginia Department of Education (VDOE) and is referred to as the Unified Virginia Quality Birth to Five System, or VQB5. Additionally, data from LinkB5 serve our VECF partners in administering Virginia's teacher recognition grant program, RecognizeB5. Within UVA, LinkB5 also partners with the Study of Early Education in Partnerships to increase the understanding of the ECE workforce. Starting in the 2023-2024 school year, LinkB5 will scale to required statewide participation.
UNIFIED DATA COLLECTION 
LinkB5 unites Virginia's ECE educators by collecting information across all of the places and people serving publicly funded children ages birth to five. Head Start, mixed delivery, public schools, and Family Day Home educators all connect to and provide the same information in LinkB5. This parity in information collected provides an opportunity to understand the entire landscape of Virginia ECE once data collection scales statewide. 
INFORMATION COLLECTED 
LinkB5 collects information about the specific places and people serving Virginia's youngest learners. Information about sites includes filled and open slots for enrollment, pay ranges for educators, and information about the physical spaces where children play and learn. Information about site administrators and teachers includes years of experience, educational background, and language proficiency. 
INFORMATION ABOUT PLACES 
LinkB5 includes quality and access information about the sites and classrooms where young children learn and develop. 
Quality: LinkB5 houses information related to the quality of children's ECE experiences down to the classroom level. Systematic data about the quality of teacher-child interactions (measured by the Classroom Assessment Scoring System assessment twice per year) and curricular adoption are entered for every classroom. 
Access: Sites enter information related to how and where children and families might access ECE opportunities. This information includes their physical location, funding sources, governance structures, requirements for admission, slots and vacancies, ages served, and hours of operation, etc. This information is input once a year in the fall and is considered a 'snapshot' of how each site is configured to serve their particular region. 
INFORMATION ABOUT PEOPLE 
Website users receive individual, secure invitations to enter information about themselves and the children they serve. Site leaders (principals, site directors, Head Start directors) enter information about themselves as professionals. They also share lists of children who receive public funding in the classrooms at their site. Teachers enter information about themselves as professionals as well.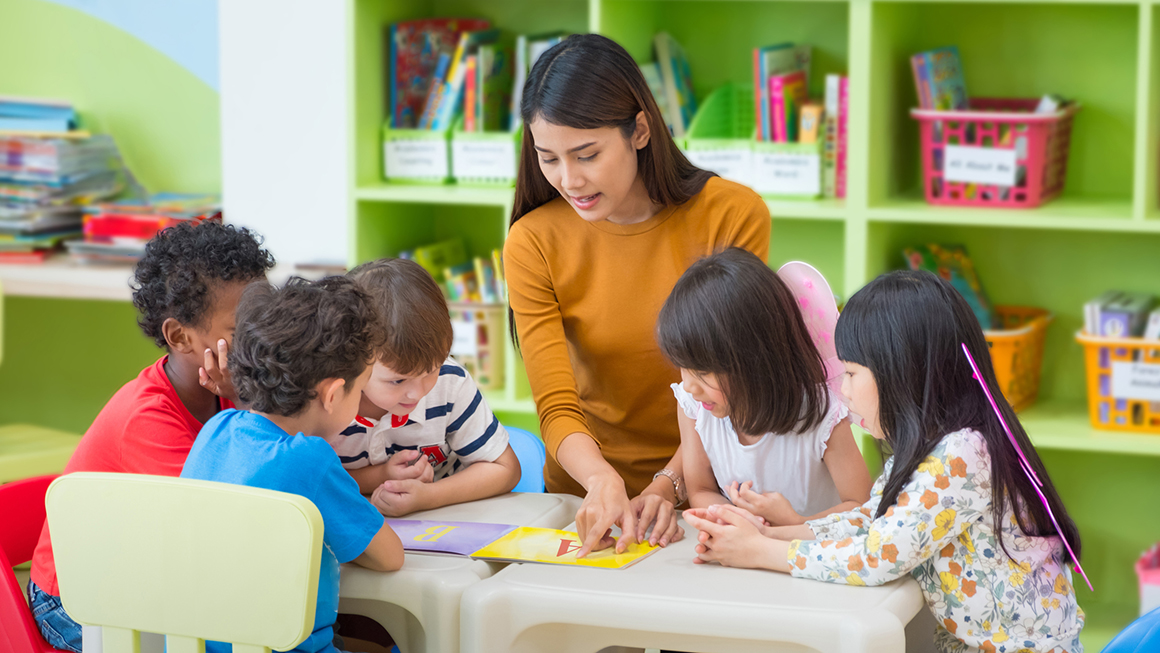 In the Field
UVA researchers and Virginia Department of Education (VDOE) partners will scale the novel data system to better understand and improve access to quality early childcare across the Commonwealth.
Additional LinkB5 Info
LinkB5 Partner Products