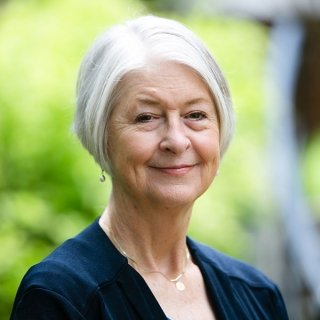 Patricia A. Jennings
Patricia A. Jennings
Email
[email protected]
Phone
Office Location
Bavaro Hall 206D
PO Box 400273
417 Emmet Street S
Charlottesville, VA 22903
Social Media
Profile Type
Biography
Patricia (Tish) Jennings is a professor of education and internationally recognized leader in the fields of social and emotional learning and mindfulness. Jennings led the team that developed CARE, a mindfulness-based professional development program shown to significantly improve teacher well-being, classroom interactions and student engagement in the largest randomized controlled trial of a mindfulness-based intervention designed specifically to address teacher occupational stress. 
She is a co-author of Flourish: The Compassionate Schools Project curriculum, an integrated health and physical education program and is a co-investigator on a large randomized controlled trial to evaluate the curriculum's efficacy. She is currently the principal investigator of Project CATALYZE, a study that will examine whether CARE enhances the effectiveness of a social and emotional learning curriculum funded by an Education Innovation Research grant from the U.S. Department of Education to conduct. 
A member of the National Academy of Sciences Committee on Fostering Healthy Mental, Emotional, and Behavioral Development among Children and Youth, she was awarded the Cathy Kerr Award for Courageous and Compassionate Science by the Mind & Life Institute in 2018 and recently recognized by Mindful Magazine as one of "Ten Mindfulness Researchers You Should Know." Jennings spent more than 22 years as a teacher, school director and teacher educator, and is the author of numerous peer-reviewed journal articles and chapters and several books. 
Education
Ph.D., University of California Davis, 2004
M.Ed., Saint Mary's College, 1980
B.A., Antioch College, 1977
Research
Social and emotional learning
Mindfulness
Teacher occupational stress, and how it impacts the social and emotional context of the classroom