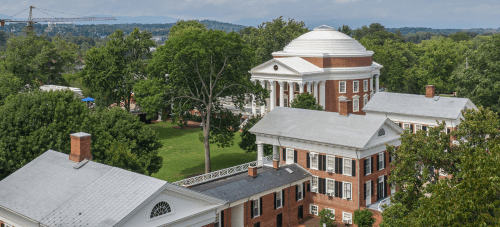 Curriculum & Instruction: Ed.D. - Doctor of Education
Curriculum & Instruction: Ed.D. - Doctor of Education
Graduates are practitioner-scholars who leverage their expertise in curriculum, instruction, and assessment to solve localized educational problems of practice.
At a Glance
Program Results
Ed.D. - Doctor of Education
Curriculum & Instruction
Best Suited To
Working educators anywhere in the world who hold a master's degree and have 4+ years of full-time teaching and/or professional experience in K12 education.
Program Type
Location
Estimated Length
4-7 years 
Application Deadline
February 1 to start next fall  
Credits
72
About This Program
A cohort of education leaders
Your classmates and faculty mentors represent some of the most diverse, passionate leaders from across the country and around the world. Within this community, you and other practitioner-scholars will combine academic, theoretical, and practical understandings with personal practice and self-reflection to become change leaders in your professional context. 
Personalized pace of study
Every candidate maps out a personalized academic plan that accounts for their professional and life commitments. Our asynchronous, online model allows dedicated practitioners to flexibly earn their degree while working from anywhere in the world.
Linking research and practice
Critical reflection, knowledge, and research lead to transformational learning, and when combined with field studies, mentor supervision, collaborative group work, and a variety of technologies, our doctoral candidates build a robust portfolio of practical work.
Graduates of this program:
Apply their extensive knowledge of curriculum, instruction, and assessment to their professional practice 
Utilize systematic inquiry processes to address problems of practice
Engage stakeholders in collaborative problem-solving
Promote equity through their work