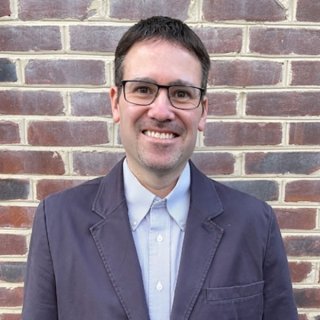 Michael J. Kennedy
Michael J. Kennedy
Currently Accepting Ph.D. Students
Email
[email protected]
Phone
Office Location
Bavaro Hall 327
PO Box 400273
417 Emmet Street S
Charlottesville, VA 22903
Profile Type
Biography
Michael J. Kennedy's main area of research is the design, implementation, and experimental testing of multimedia-based interventions to support pre- and in-service teachers' knowledge and implementation of evidence-based practices. He has designed and experimentally tested numerous multimedia products intended to support teacher and student outcomes.
Kennedy is the head of the STORMED Lab (Supporting Teachers through cOaching, obseRvations, and Multimedia to Educate students with Disabilities). Before completing his doctoral studies, Kennedy was a high school special education teacher for six years and an elementary-level teacher for three years. Kennedy has published over 65 peer-reviewed articles; and, received numerous training grants from the Office of Special Education Programs (OSEP) within the U.S. Department of Education. Kennedy and colleagues have won two grants from OSEP's Stepping Up Technology Implementation competition, and one from OSEP's Development of Innovative Technology Tools to Improve Outcomes for Students with Disabilities.  Kennedy has received over $15 million in total awards to develop and study processes for supporting teacher and school leader implementation of evidence-based multimedia including a $1.4 million grant from the Institute for Education Sciences' National Center for Special Education Research (NCSER) to develop and test a multimedia professional development process to support teacher candidates' readiness to implement evidence-based multimedia.
He was an inaugural winner of the early career research and mentoring grant competition from the Institute for Education Sciences in 2013. He is co-editor of the Journal of Special Education Technology and Chair of UVA's Faculty Senate (2023-24). Kennedy was awarded the 2021 TED/Pearson Excellence in Teacher Education Award, and UVA's Alumni Board of Trustees Award for excellence in university teaching in 2015.
Education
Ph.D., University of Kansas, 2011
M.Ed., University of Delaware, 2007
M.A., Michigan State University, 2004
B.A., Ithaca College, 1998