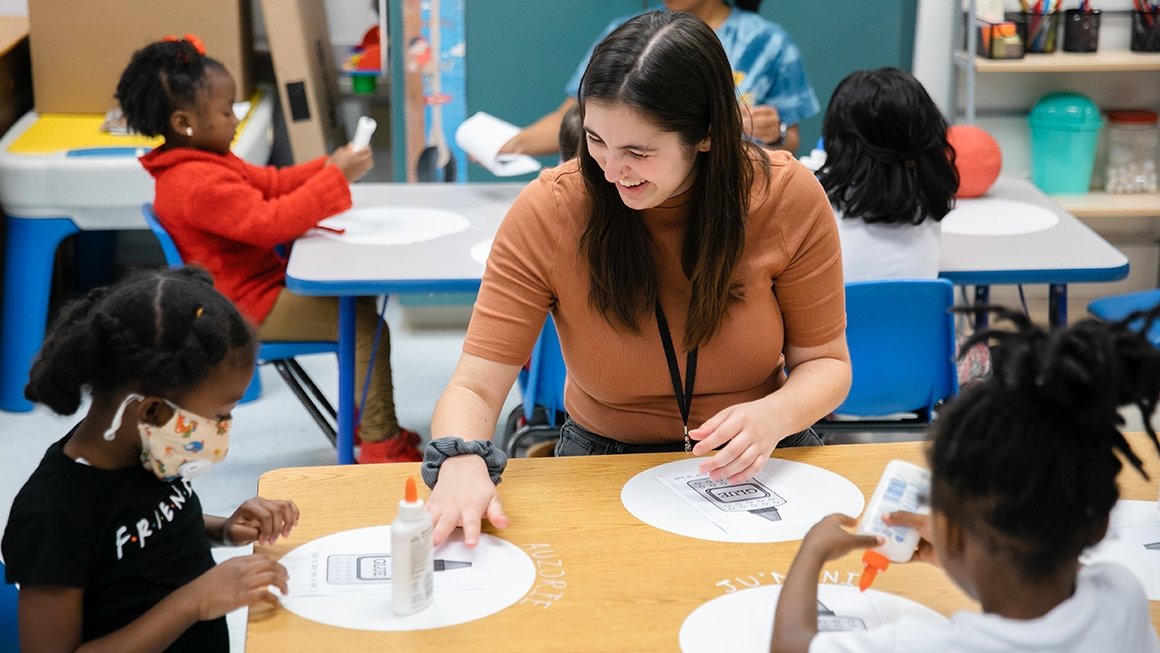 Professor Creates New App to Support Teacher Professional Development
Professor Creates New App to Support Teacher Professional Development
Michael Kennedy combined his expertise as a special education scholar and his passion for technology to create a new app designed to improve teaching for special education students.
Michael Kennedy has always had an interest in technology. An associate professor of special education at the University of Virginia School of Education and Human Development, Kennedy is especially inspired by the way technology can improve outcomes for students with disabilities.
"Technology, especially assistive technology, is such a lifeline for kids with disabilities to communicate, to get around, to demonstrate their learning in ways that often can be missed," Kennedy said. "Prior to the last 20 or 30 years, probably millions of citizens of this planet were locked inside their bodies and didn't have a mechanism through which they could meaningfully participate, and technology changed that to a large extent. It is a marvel and truly there is little that is more substantial."
Technology for students with disabilities is a significant subfield of special education and Kennedy's work has focused on how to leverage high-quality technology in meaningful ways to help support students with disabilities as well as others who struggle.
It is with this focus that Kennedy combined his expertise as a special education scholar and his passion for technology to create a new app designed to improve teaching for special education students.
The Capturing Observations And Collaboratively sHaring Educational Data or COACHED app was built to reduce the amount of time teachers can get effective feedback from coaches, administrators or other leaders in an effort to improve the quality of their teaching for all students, including special education students in inclusive classrooms.
According to Kennedy, most students with disabilities spend 80% or more of their day in the general education classroom. Therefore, all teachers need to know and be ready to implement evidence-based and high-leverage practices to support a huge range of student needs. 
"COACHED is designed to provide coaching and on-demand professional development to any teacher around these key practices," Kennedy said. "The idea is if we can support teachers' readiness to implement best practice, students will reap the benefits."
The app, available online for free, is designed to provide a template to guide a teacher's coach or the observer to look for specific teacher actions and practices during a specific lesson and then turn that data into useable feedback.
"Many times an observer is left without any specific observation tool, and have to scribble notes on whatever they notice," Kennedy said. "Instead, the app provides an interactive template of practices and actions the teacher might engage in during the segment of teaching being observed."
To populate that template, the observer selects a broad category being taught, for example, vocabulary. The observer would then select a second level under that topic which is the specific practice being used, for example, a student-friendly definition. Finally, with those two levels selected, the app provides a list of implementation markers, which function as a way to tell the observer what to look and listen for to determine areas of strength and need.  Examples of those markers include clear language, use of images, confirming student understanding, and others.  Kennedy built the app so that it can be completely customizable.  In other words, a user can add their own categories, practices, and implementation markers.
"No observer can remember the specific attributes for literally the universe of practices a teacher might use; COACHED therefore provides this scaffold to help capture reliable and valid data," Kennedy said.
The observer can watch the teacher in real time or on video. Either way, the feedback is time stamped to align with specific moments during the teaching segment. At the conclusion of the observation, the app will automatically create a report from the data entered by the observer. The teacher can also self-observe.
"The aim of this app is to increase the quality of feedback but also the speed by which that feedback can get back to the teacher," Kennedy said. "The compilation of our feedback report is one place where we've been able to reduce an incredible amount of time spent on manual report writing which is a huge help for administrators and coaches who want to get feedback to their teachers quickly.  It also allows a teacher doing a self-observation to receive a level of feedback."
Kennedy's team prewrote up the three pieces of feedback for each implementation marker tied to each practice. The COACHED app automatically uses the prewritten feedback to create a report that can be emailed to teachers.  The observer is welcome to use or replace what is generated.  
COACHED is the result of a years-long process including creative and substantive input from EHD graduates Drs. Wendy Rodgers (Ph.D. '17), John Romig (Ph.D. '18), Hannah Mathews (Ph.D. '18), and Kate Peeples (Ph.D., '19).  COACHED was also co-created by Dr. Rachel Kunemund, who works as Project Manager on one of Kennedy's grants funded by the Office of Special Education Programs within the U.S. Department of Education.  The coding for COACHED was completed by U.Va's Custom Applications and Consulting Services team. 
This past year, Kennedy piloted the app with inclusive middle school science teachers as part of a research project, and as a class assignment with students studying special education at the School of Education and Human Development. In doing so, a happy accident occurred.
"When we were first piloting this with our teacher candidates at UVA along with our normal approach, they started using the three-tiered system within COACHED before their lesson at the planning phase to be sure they were including all of the elements of each practice they were planning to teach," Kennedy said. "It was really interesting. Though it was not surprising to see UVA students be so creative and innovative. They taught me how the tool could be utilized in that way."
Kennedy said his hope is for teachers to implement the individual practices identified in the COACHED tool as frequently as they automatically can. But until then, he hopes the app can be tested and shown useful in helping craft effective lesson plans or in reminding teachers through observation when they included effective teaching practices or left some out.
Kennedy acknowledges that testing and refining a new kind of technology is a balancing act between the rapid changes in technology and the need to test its effectiveness.
"One of the biggest struggles we with have with technology is it is everywhere and in everything," Kennedy said. "It changes every few minutes, almost, and the research can't keep up. It takes a long time to conceptualize, prepare, carryout, analyze, and publish a study on one kind of technology. And in that span of time, the world often changes in significant and numerous ways."
But Kennedy believes that answering the question of "Is this effective?" is critical.
"Our charge in special education is to provide specially designed instruction," Kennedy said. "And we can't do that with products or practices we don't have good evidence around. Unfortunately, that is often the case with technology."
But not around the COACHING app. Kennedy and his team have won a series of grants to expand the use and to continue testing and refining the app in an effort to increase its effectiveness.