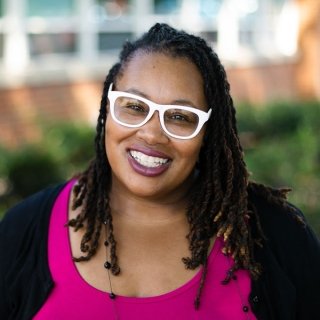 Katrina Debnam
Katrina Debnam
Currently Accepting Ph.D. Students
Email
kjd2m@virginia.edu
Phone
Office Location
Ridley Hall 222
PO Box 400281
405 Emmet Street S
Charlottesville, VA 22903
Social Media
Website
Profile Type
Biography
Katrina J. Debnam holds a joint appointment in the School of Nursing at UVA and an adjunct appointment in the Department of Mental Health at Johns Hopkins School of Public Health. 
Debnam's scholarship stems from her interest in health outcomes for marginalized adolescents through community-based violence prevention strategies. Debnam serves as a research expert in three interrelated strands of adolescent health, teen dating violence prevention, creating equitable school environments for Black youth, and the protective role of religion and spirituality in youth development.
Debnam's work has been funded by the National Institute of Health, the Institute of Education Sciences, and the William T. Grant Foundation. Her research has been featured in the Journal of Interpersonal Violence, Prevention Science, Remedial and Special Education, Trauma, Violence & Abuse, Journal of Educational Psychology, and the Journal of Teacher Education. She currently serves on the editorial board of Prevention Science and the Journal of Youth and Adolescence.
 
Education
Ph.D., University of Maryland, College Park, 2012
MPH, University of North Carolina at Chapel Hill, 2003
B.S., Morgan State University, 2001