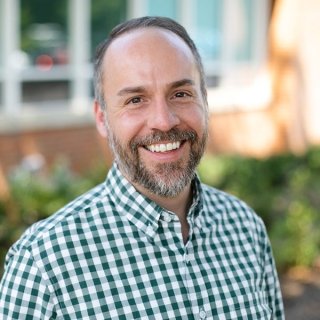 Chris Chang-Bacon
Chris Chang-Bacon
Currently Accepting Ph.D. Students
Email
[email protected]
Phone
Office Location
Ridley Hall 180
PO Box 400273
405 Emmet Street S
Charlottesville, VA 22903
Website
Profile Type
Biography
Chris Chang-Bacon researches equity in multilingual and multicultural contexts. His work explores language ideologies and policies in English as a Second Language (ESL), dual-language, and bilingual education settings. He also researches critical literacy and anti-oppressive pedagogies in teacher education. As a former ESL teacher in Massachusetts, South Korea, and Morocco, Chang-Bacon's scholarship focuses on disrupting the racial and linguistic biases that maintain educational inequities for multilingual students.  
Chang-Bacon's research on culturally and linguistically sustaining pedagogy has informed equity initiatives in a variety of contexts, including the Boston Public Schools Excellence for All Program and the UVA Equity Center. He has consulted for multiple K-12 content-area textbooks, helping publishers adapt content for linguistically inclusive accessibility.  
His research has been funded by grants from the Spencer Foundation, NCTE, and the International Research Foundation for English Language Education. Recent publications have been featured in Educational Researcher, TESOL Quarterly, and the Journal of Teacher Education. He also serves on the editorial board for several scholarly journals, including Linguistics and Education and the American Educational Research Journal (AERJ).
Chang-Bacon was the recipient of the 2022 James E. Alatis Prize for Research on Language Planning and Policy in Educational Contexts and the 2020 AERA Language and Social Processes Emerging Scholar Award. In 2023, Chang-Bacon received the UVA All-University Teaching Award.
Professor Chang-Bacon will be reviewing potential applicants for Fall 2024 Ph.D. students (Application Deadline Dec. 1st, 2023). You may apply through the Language Education in Multilingual Contexts Ph.D. program or the Curriculum & Instruction Ph.D. program.
 
Education
Ph.D., Boston College, 2019
M.Ed., Boston University, 2014
B.A., Gustavus Adolphus College, 2007