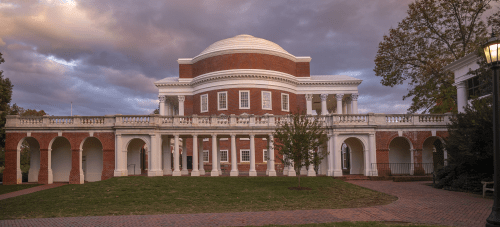 Curriculum & Instruction: Ph.D. - Doctor of Philosophy in Education
Curriculum & Instruction: Ph.D. - Doctor of Philosophy in Education
Combining theory with practical application, the Ph.D. in Education Curriculum and Instruction program prepares graduates for a range of careers both in and out of academia.
At a Glance
Program Results
Ph.D. - Doctor of Philosophy in Education
Curriculum & Instruction
Career Objective
This program prepares graduates for positions in university settings (e.g., in research intensive universities, liberal arts colleges, and other post-secondary institutions), school districts, government agencies, and non-governmental agencies.
Best Suited To
Students with an approved master's degree and three or more years of full-time K-12 teaching experience. 
Program Type
Location
Estimated Length
4 years
Application Deadline
December 1
Credits
72
About This Program
The Ph.D. in Curriculum & Instruction program emphasizes development of strong foundational knowledge in theory and the practical application of theory in one's chosen fields of study. This is a research-based, full-time program that is offered in Charlottesville only.
A thorough understanding of all aspects of the research process is key, including: development of research questions and hypotheses, research design, analysis and interpretation, dissemination of results in both oral and written formats, and grant writing to fund research.
Ph.D. in Curriculum & Instruction students take extensive coursework in research methods and many focus on optional areas of emphasis. These optional areas include: Diverse Learners and Learning Contexts and Teacher Education/Teacher Quality.