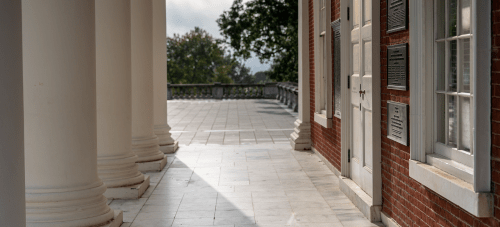 English as a Second Language: M.T. - Master of Teaching
English as a Second Language: M.T. - Master of Teaching
Interested in working with English Learners in preK-12 schools? Join our top-ranked teacher education program! In-person in Charlottesville, VA.
At a Glance
Program Results
M.T. - Master of Teaching
—English as a Second Language
Initial licensure in Virginia with an endorsement in English as a Second Language preK-12.
Program Type
Location
Application Deadline
February 1 (priority deadline)
April 1 (final deadline)
About This Program
Our programs reflect the depth of our commitment to diversity, equity, and inclusion as we work together with our students toward actualizing a more just society. By drawing upon the expertise of experienced educators and community partners, we prepare teacher candidates to honor and grow the assets and resources that students bring to classrooms and schools. We lead with integrity, committed to student, family, and community success and well-being. We are equity-oriented teacher educators, collaborators, and innovators.
Our top-ranked program blends in-depth instruction on principles of teaching and learning with clinical experiences that prepare candidates to be responsive to students' diverse needs. 
The Master of Teaching program is a one-year, cohort-based program that runs from June through the following May each year.
Candidates complete internships under the guidance of highly qualified mentor teachers and clinical coaches. These internships are completed in different schools to give candidates diverse experiences as they prepare for their teaching career. 
This is a post-graduate program for applicants who have already completed an undergraduate degree. 
This program is not appropriate for those who solely wish to teach international TESOL abroad. The M.T. program prepares teachers for licensure and to teach in preK-12 schools in the United States. Applicants solely interested in teaching abroad may find UVA's TESOL Certificate to be a better first for their professional goals.