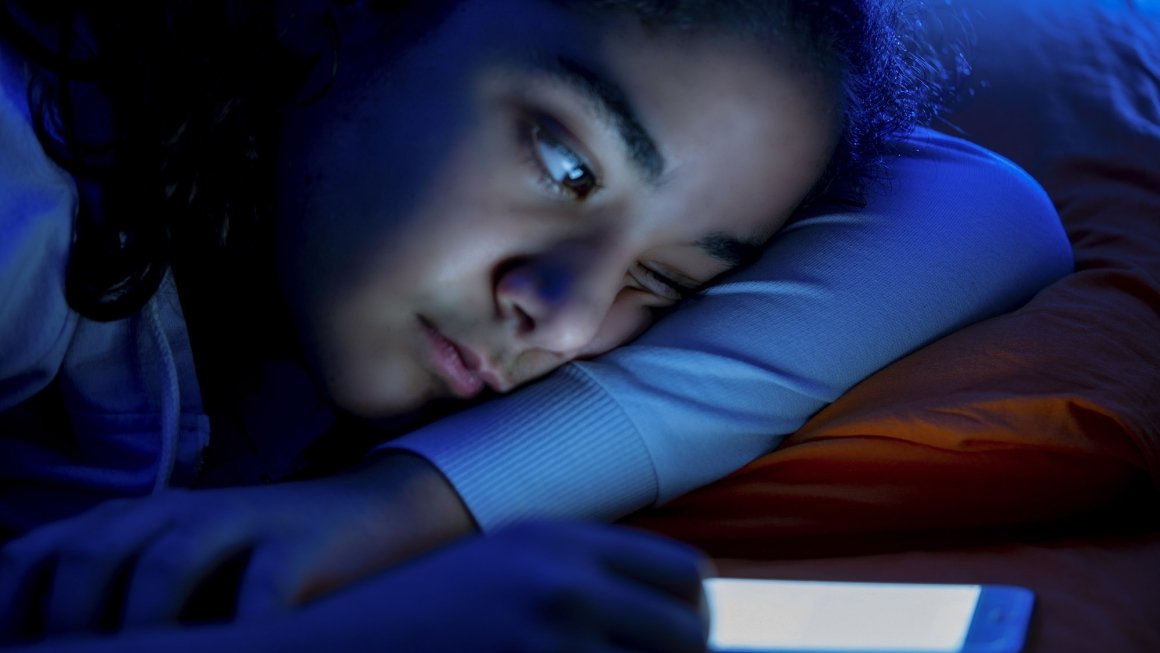 UVA Leads Virginia's New Plan to Improve Mental Health in K-12 Schools
UVA Leads Virginia's New Plan to Improve Mental Health in K-12 Schools
A statewide partnership aims to build a well-connected network of school mental health professionals by pairing graduate trainees with under-resourced school divisions.
Nine months into the pandemic, with a vaccine on the horizon, state leaders are beginning to look ahead to how to address growing mental health needs exacerbated by COVID-19. One critical battleground in the fight to improve mental health – K-12 schools.
The majority of mental health issues emerge during adolescence. Up to 80% of youth who need mental health services don't have access in their community, meaning school providers – counselors, psychologists, nurses and social workers – must fill the gap.
Each profession contributes a unique perspective to school mental health. Social workers are trained to think about communities and school contexts, while counselors focus on school-wide supports and prevention. Psychologists specialize in assessment and direct intervention, while nurses provide medical expertise and are often the first to notice warning signs like an increase in complaints of headaches or stomachaches. Together, they make up the front lines of mental health support for many communities.
Yet, even before COVID hit, Virginia – like much of the country – was facing a school mental health crisis. A dwindling supply of trainees, combined with an aging workforce, has created a shortage of qualified school mental health professionals. Individual providers are often isolated and overworked. Access to adequate resources is particularly scarce in rural areas.
Virginia leaders think it might be time for a more holistic approach. A new statewide project, the Virginia Partnership for School Mental Health, aims to strengthen school mental health services through two major pathways: by building a pipeline of graduate student trainees to high-need school divisions, and by creating an inter-professional network of school mental health practitioners.
Funded by a five-year, $2.5 million grant from the U.S. Department of Education, the partnership between the Virginia Department of Education and the University of Virginia's School of Education and Human Development was announced last year.
Now, after eight months meeting with providers on the ground, identifying mental health needs and refining the project structure, the first efforts are underway to turn a fragmented system into a robust network of mental health services.
A PIPELINE BETWEEN UNIVERSITIES AND K-12 SCHOOLS
A central part of the partnership aims to connect graduate students training to become a school mental health professional to K-12 school divisions in their regions.
On one end, the project is working with universities to bolster graduate school training. This year, UVA's counselor education program launched a new school mental health emphasis, which includes funding for graduate students and new courses focusing on core skills for mental health practitioners. Students completing the full emphasis will graduate with the credits they need to become licensed professional counselors in Virginia.
On the other side of the pipeline, the project is working to support practicing school mental health professionals. In addition to pairing graduate student interns with supervisors in nearby school divisions, project leaders recently launched a new suite of online professional development modules. The modules cover topics like evidence-based mental health interventions, supervision of graduate student trainees, and inter-professional collaboration, all designed with a focus on the systemic inequities that affect access to student mental health services.
In September, the first group of modules went live. So far, 65 counselors, psychologists, social workers and nurses from four local school divisions – in Buckingham County and the cities of Charlottesville, Staunton and Waynesboro – are participating. Because the modules are available to everyone in the participating divisions, even a few non-mental health professionals like school administrators signed up.
"The goal here is to develop a pipeline between universities training future school mental health professionals and school divisions that need school mental health providers the most," said Michael Lyons, a UVA assistant professor of education and co-director of the program. "By establishing this partnership, we're hoping to create a community focused on student mental health with great placements for trainees to go in and learn the ropes from providers who are doing this work on the ground."
Supporting both graduate students and supervisors strengthens the pipeline from both directions, giving students the experiences in training to hone key skills alongside high-quality supervision. The idea is to jump-start a positive cycle that, ultimately, encourages students to choose to stay and practice in high-need areas.
Patrick Farrell, intervention and support supervisor for Charlottesville City Schools, said the partnership has exceeded his expectations so far at addressing a critical issue for the division's students, staff and community. "I hope that the positive outcomes of the project will reinforce the perception that school mental wellness is an essential component of our school division's mission as much as literacy and math are, not something to be outsourced or relegated to non-essential status," he said.
A NETWORK OF SCHOOL MENTAL HEALTH PROFESSIONALS
Another major piece of the project focuses on connecting school mental health providers to one another through a virtual mentoring model called Project ECHO, or Extension for Community Healthcare Outcomes. Created by researchers in 2003 at the University of New Mexico, the technology was designed to connect doctors in rural and under-served areas to teams of experts to consult on complex cases. It has since expanded to address numerous health care concerns, including HIV prevention, substance abuse and autism diagnosis.
In this case, the ECHO sessions bring together a panel of school mental health experts, including UVA faculty, with a group of practitioners once a month. At each meeting, a provider presents a challenging case, and the team shares ideas and recommendations.
Three ECHO sessions have taken place so far, with just over 30 practitioners participating. Graduate students listen in, too, as part of their training – introducing them to active, collaborative problem-solving within a team of mental health professionals.
According to Julia Taylor, co-director of the program and assistant professor of counselor education at UVA, the exposure to various perspectives on a single, real-life case is a valuable learning experience for students and seasoned professionals alike. "We all have different ways that we approach student mental health," she said. "When you're able to sit down from a multidisciplinary team perspective and utilize that knowledge in a way that's bolstering student success – I think it's an invaluable process."
Leslie Trissel, a school counselor at Shelburne Middle School in Staunton, presented the first case in September. A school counselor for more than 13 years, Trissel said she left the meeting with new perspectives and resources to share with the student's family.
"I really appreciate having access to the program," she said. "You have people from all sorts of backgrounds and experiences, in different roles, from different regions – it was helpful to hear everyone's insight in how they handle situations. I think it already has increased the tools in my toolbox and given me ideas, especially for virtual counseling – things I can do with students that I had not thought of before."
Another benefit of the collaborative approach: supporting the mental health of providers themselves. As demand for mental health supports increases, pressure on providers piles up – and without a support network of their own, the risk of burnout is high, said project manager Katy Zeanah.
"One of the things that I am most excited about with this partnership is just helping people understand the resources and networks that we already have available to us in our schools – and how we can better tap into them to help our practitioners not feel so burnt out and drained because they're trying to do it all by themselves," she said.
ADDRESSING INEQUITIES DURING A PANDEMIC
All of these efforts coalesce around an end goal of providing better mental health services to the students and families who need it. From the beginning, the project was designed to focus on under-resourced school divisions, many of which are located in rural areas.
Then the pandemic hit. While student and families have experienced a wide variety of situations and responses to virtual learning – some positive – a few early studies indicate that the pandemic may cause an uptick in anxiety, depressive symptoms and other mental health concerns among students.
Liana Elopre, a second-year counselor education student at UVA, worked as a teacher for years before choosing to pursue school counseling to work closer with families. For the 2020-21 school year, she is completing a 600-hour internship at Buckingham County High School.
"I've actually never worked in a rural setting – it was eye-opening to me to see the lack of access and resources," she said. "For instance, virtual learning is a very difficult thing to do in a community that doesn't have the access to technology or the infrastructure to support it. A lot of our families are being hit hard by the pandemic."
Helpfully, project leaders always planned for the modules and ECHO sessions to be online. But when many divisions opted for hybrid or virtual school this fall, the team created new resources specifically addressing COVID-related issues, like how to provide services virtually, how to talk to children and families about the virus, and what mental health needs to look for.
Every piece of the program, Lyons said, addresses equity by addressing barriers to access and care in school mental health.
"Addressing student mental health concerns in the school system is a really complicated endeavor, now even more so with increasing inequities in service provision and access to services," he said. "COVID has really exacerbated that and renewed concerns about racial justice and inequality. By bringing providers together in this partnership, we're able to comprehensively look at individual student cases and systems from different disciplinary perspectives and hopefully get a more complete answer to complex issues."
While the long-term goals could take years to realize, some impacts are immediate.
"It's super helpful seeing how interventions can be applied," Elopre said of the ECHO sessions. "One case was similar to a case I was facing at my own school. And that's not uncommon – a lot of students are facing similar mental health issues. So it was nice to see and learn from something I can immediately apply with our families."
WHAT'S NEXT?
Zeanah said feedback on the partnership has been overwhelmingly positive. In fact, providers expressed more interest in the ECHO sessions than project leaders could meet, so they sped up their timeline for expansion. Next year, they have plans to add a new ECHO group, expand into new divisions, collaborate with more universities and continue to refine the process.
"These efforts are pulling some of the greatest minds and resources together to help our school divisions improve the lives of the students they serve," said Joseph Wharff, associate director for the Virginia Department of Education's Office of Student Services. "The uncertain times we are in call for creative, collaborative and innovative partnerships that bring entities together for a common goal – in this case, improving student mental health."
The timing couldn't be better.
"School mental health providers will be needed in schools more than ever in the coming years," Taylor said. "So this is really beneficial timing to be able to provide these services and improve the graduate student pipeline across the state."
News Information
Featured Faculty
News Type
News Topics