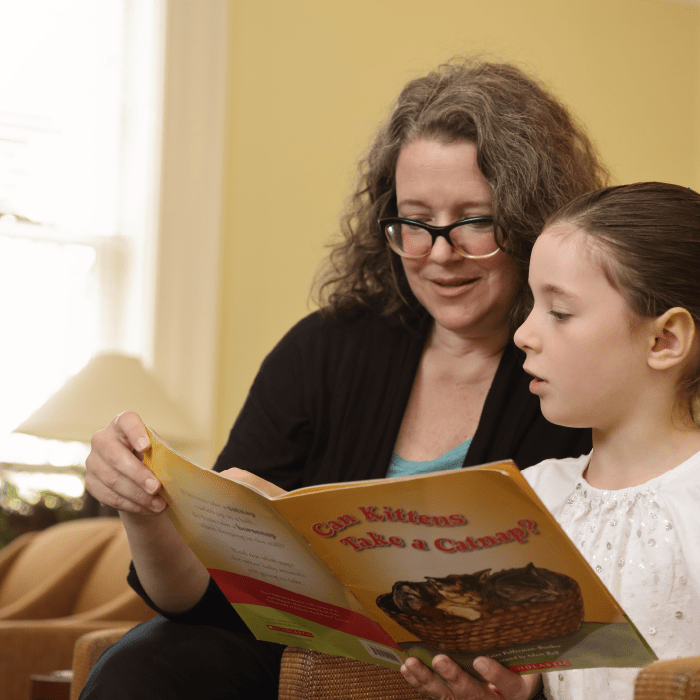 McGuffey Reading Services
McGuffey Reading Services
The oldest, continuously running university-based reading service in the country.
McGuffey Reading Service Offerings
Educational Assessments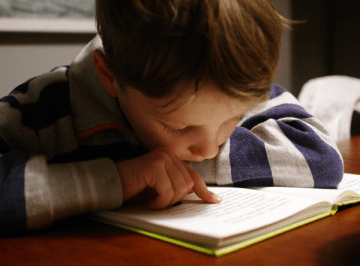 McGuffey Reading Services offers comprehensive educational assessments for school-age children (pre-kindergarten through high school) and students in college or preparing to enter college. Assessments can span the academic domains of reading, writing, and math, but most often, educational assessments with McGuffey Reading Services focus on main areas of literacy development: reading, spelling, and writing.
We specialize in a variety of formal educational assessments and complete complimentary informal assessments to gain an in-depth understanding of someone's literacy achievement. Our evaluations offer a close exploration of specific areas of concern such as reading readiness, reading fluency, reading comprehension, or continued spelling or word recognition difficulties. Families often reach out with questions about dyslexia and dysgraphia. McGuffey Reading Services often works on interdisciplinary evaluation teams to offer families more comprehensive psychoeducational testing when literacy is one area of particular concern.
Reading Interventions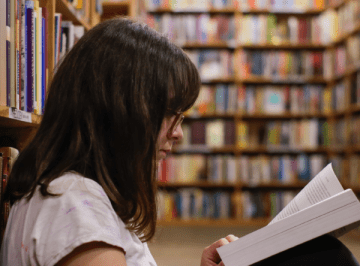 McGuffey's reading programs are designed for school-age children in need of intervention to either maintain or work to build their literacy skills. Students attending our programs are in grades kindergarten through middle school. Our programs are designed to meet the needs, and build on the strengths, of students who may have struggled along their literacy path.
Program Features
Students work one-on-one or in small groups with teachers and trained tutors to develop an instructional program to best meet the needs of their students. Our lessons follow a structured literacy format and can include the following components based on individual needs:
 Systematic teaching of phonemic awareness, phonics/decoding, and spelling to build word recognition;
Targeted fluency instruction to build reading accuracy, rate, and prosody;
Advanced decoding and spelling examining syllables and meaning parts (including affixes and roots);
Comprehension instruction to include both background knowledge/vocabulary and strategy use; and
Writing instruction for application and/or for supporting comprehension.
Intervention Schedule
McGuffey reading interventions run on an academic schedule (i.e., fall, spring, summer). Our registration forms become available usually in July/August for fall sign-up, November/December for spring sign-up, and March/April for summer sign-up. We offer our available spots to current families first and then to new students on a first-come, first-served basis. Due to our limited number of spots, we encourage families to register as soon as the forms are available. 
Contact for Educational Assessments and Reading Interventions
If you are interested in these services please call 434-924-9349.
You may also email our Reading Education and Outreach Specialist to be added to our email list.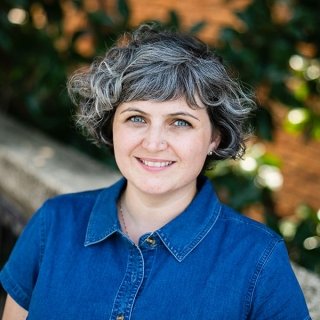 Reading Education and Outreach Specialist
Ridley Hall
PO Box 400273
405 Emmet Street S
Charlottesville, VA 22903
About McGuffey Reading Services
1937
Reading Clinic Established
The current reading program at the UVA School of Education and Human Development began with the establishment of a reading clinic in 1937.
1946
William Holmes McGuffey
In 1946, Professor Ullin Leavell reconfigured the clinic and named it after William Holmes McGuffey who had come to the University of Virginia in the 1800's as a professor of moral philosophy. Professor McGuffey is most well-known as the author of the famous McGuffey Eclectic Readers from which almost all children in this country learned to read. There were six readers in all—every child began with "Mary had a little lamb…" and proceeded through the six books, which contained lessons about being a good child and good behavior in general. The McGuffey Reading Clinic established by Leavell offered diagnosis and remediation of reading problems for children in the surrounding school divisions.
Edmund H. Henderson took over the leadership of McGuffey in 1969. The McGuffey Reading Clinic was renamed the McGuffey Reading Center to reflect the expanding activities in which faculty engaged. 
1989
McGuffey Reading Services
Since 1989, McGuffey Reading Services has worked with hundreds of students annually and has established itself as an important agency for the improvement of reading and spelling skills for people of all ages. McGuffey Reading Services is now housed on the ground floor of Bavaro Hall within the Sheila C. Johnson Center. McGuffey offers diagnostic and remedial services and is staffed by faculty and graduate students of the School of Education and Human Development.
Contact the Sheila C. Johnson Center
The Sheila C. Johnson Center for Clinical Services is a multidisciplinary clinic that provides personalized assessment and intervention services. Our mission is to deliver the highest quality science-based clinical services to the people of Charlottesville, the UVA community, Albemarle County, the Commonwealth of Virginia and beyond.
Monday-Thursday: 8:30 am-5:30 pm; Friday: 8:30 am-5 pm