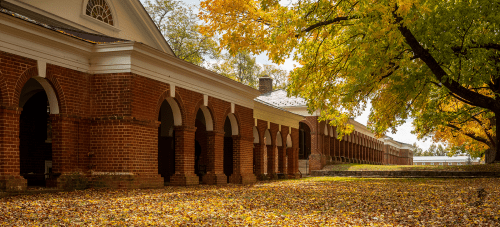 Administration & Supervision: M.Ed. - Master of Education
Administration & Supervision: M.Ed. - Master of Education
This program prepares you to promote systemic equity in your school using evidence-based leadership practices to craft school goals, lead the instructional program, develop faculty and staff, and redesign organizational features.
At a Glance
Program Results
M.Ed. - Master of Education
Administration & Supervision 
Best Suited To
This program is designed for committed, talented educators who have strong academic credentials, demonstrated leadership potential, interest in reflection and inquiry, and a desire to improve educational programs for students.
Program Type
Location
Estimated Length
Six semesters OR 2-3 years
Application Deadline
Spring Entry:
Summer Entry:

February 1 (priority deadline)
May 1 (final deadline)

Fall Entry: 

March 1 (priority deadline)
July 1 (final deadline)
Credits
33
About This Program
Quality educational leadership is vital to the overall success of a school. Good leaders create collaborative environments where adults and children learn and develop. In the M.Ed. in Administration & Supervision program you will learn how to support the teaching of excellent instructors, manage the complex needs of students and parents and help orchestrate school reform.
Program Goals
Become an equity-oriented leader equipped to create high-quality educational opportunities for ALL students. 
Develop the professional capacity of your staff and facilitate continuous improvement throughout your organization. 
Upon completion of the program, graduates are equipped with the tools of improvement science to lead change across their school, ensuring that every learner has the support and resources they need. 
Coursework
Core classes address leadership in instructional supervision and professional learning, special populations, continuous improvement, educational technology, school finance, and family and community engagement – each applying theory to practice to ensure relevancy to contemporary school challenges.
The program is offered part-time and designed to meet the needs of working professionals. 
Courses are offered one night a week online. As students engage in field-based coursework, some face-to-face classes will be offered. 
The program delivery combines highly interactive online courses and engaging field-based coursework – each accompanied by opportunities for reflection and dialogue. 
Coursework extended and applied in field-based assignments. 
The convenience of online courses with the rigor of a nationally ranked program. 
Personal advising for individualized professional growth 
Technology-infused coursework for contemporary school settings 
Cohort-based program creating a supportive network of colleagues 
Internship
The program then culminates with a meaningful administrative internship individually designed to promote your leadership development.