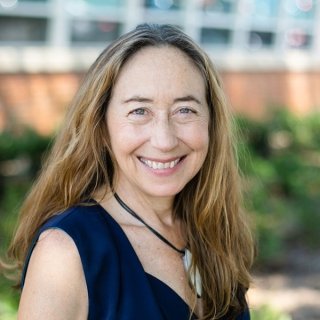 Sara Dexter
Sara Dexter
Email
[email protected]
Phone
Office Location
Ridley Hall 270
PO Box 400265
405 Emmet Street S
Charlottesville, VA 22903
Profile Type
Biography
Sara Dexter is an associate professor of education with expertise in the leadership of educational technology, and adult learning and development. Her experience in administration at the school district level brings a unique perspective to the administration and supervision program concerning the systemic implementation and integration of technology at the district, school, and classroom levels. Her training in the Kegan lineage of constructive developmental theory, practice, and coaching has influenced the extensive curriculum development within the program.
She has been granted over $6M of funding to research case-based learning environments as "digital practicum experiences" for both aspiring teachers and school administrators; team-based instructional leadership for science and math teachers' integration of technology to create multiple representations of content;and K-12 school leadership practices to support teachers' learning and integration.
Through her doctoral courses, she applies constructive-developmental theory to ask learners to consider how their emotional intelligence and ways of making meaning influence their leadership practices, and then develop long-term personal action plans for growth.
Through her master's courses, she guides school leaders in strategically designing systems of practice to best serve K-12 learners' needs with the implementation of technology in schools. A focus of her instruction is developing school leaders' practices that tackle technology implementation through distributed leadership.
Based on her innovative research in technology leadership and in recognition of her contributions to the field, she was the 2009 recipient of the University Council for Educational Administration's Jack A. Culbertson Award.
In 2023, she was awarded the Edwin C. Bridges award from the same organization for her unique and significant contributions to the field of educational leadership preparation. 
Education
Ed.D., University of Saint Thomas, 1997
M.Ed., University of Minnesota-Twin Cities, 1990
B.S., University of Wisconsin-LaCrosse, 1986
Research
Technology leadership, integration, and implementation in K-12 schools
Digital practicum in educational leadership