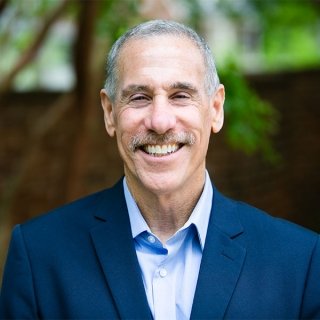 Martin E. Block
Martin E. Block
Professor
Director, Kinesiology for Individuals with Disabilities Program
Email
[email protected]
Phone
Office Location
Student Health and Wellness Building 340A
550 Brandon Avenue
Charlottesville, VA 22903
Profile Type
Biography
Martin Block has been at UVA since 1992, where he is the director of the Kinesiology for Individuals with Disabilities (KID) program. Professor Block's primary area of research focuses on the philosophy and practice of including students with disabilities in general physical education. His other area of research is promoting physical activity to children and adults with autism spectrum disorder. He has published over 120 articles, 30 chapters in books, and 10 books. 
Professor Block has been the primary PI or co-PI in numerous grants totaling over $3 million, all designed to support his doctoral and master's students. His master's program has been sponsored by Albemarle County Schools continuously since 1997, and the relationship between Albemarle County Schools, as well as the Virginia Institute for Autism, has provided his students with hands-on physical education experiences working with children with disabilities. He has graduated over 20 doctoral students and 150 master's students during his time at UVA. 
Professor Block has been a consultant with Special Olympics International, Beijing Sport University, and European Masters Program in Adapted Physical Activity. His leadership and service include serving as president of the International Federation of Adapted Physical Activity (IFAPA) and the National Consortium of Physical Education for Individuals with Disabilities (NCPEID). Locally, Professor Block serves as the head coach for the Charlottesville Area Special Olympics' volleyball and tennis programs, which provides volunteer experiences for UVA students.
Education
Ph.D., University of Maryland, 1990
M.A., Ohio State University, 1981
B.A., Guilford College, 1980
Research
Inclusion of children with disabilities in general physical education and youth sports
Physical Activity for children and adults with autism spectrum disorder