Kinesiology for Individuals with Disabilities Lab
Kinesiology for Individuals with Disabilities Lab
What We Do
The mission of the KID Lab is to understand why children and adults with disabilities are or are not physically active, and then creating and studying ways to increase participation for greater health outcomes. 
Our Research Questions
What challenges do parents of autistic children face in trying to promote physical activity? Why do physical educators and school systems struggle to include students with disabilities? How can we develop sustainable programs for disabled athletes to play and compete across the lifespan?
Our Work
Our work is mostly qualitative and field-based where we interview and observe key stakeholders involved in physical activity programs for individuals with disabilities. We have been particularly interested in how to make general physical education, youth sports, and recreation programs more inclusive, accepting, and accommodating of individuals with disabilities.
A large body of our scholarship has focused on promoting inclusion in general physical education including examining the effects of in-person and online programs to improve attitudes and self-efficacy of physical education teachers towards supporting and accommodating students with disabilities within their programs.
Related to this has been studies examining the use of peer tutors and teacher assistants to support students with disabilities in general physical education as well as how adapted physical educators can create a better relationship with parents. However, we also acknowledge the value in disability-specific sport and recreation opportunities.
Our research ultimately aims to advance equitable and quality opportunities within multiple contexts. 
What We Hope
Our goal is to help physical educators, sports club directors and coaches, recreation providers, university intramural staff, and camp counselors open their programs to individuals with disabilities, and design new ones as well, to promote more opportunities for inclusive physical activity.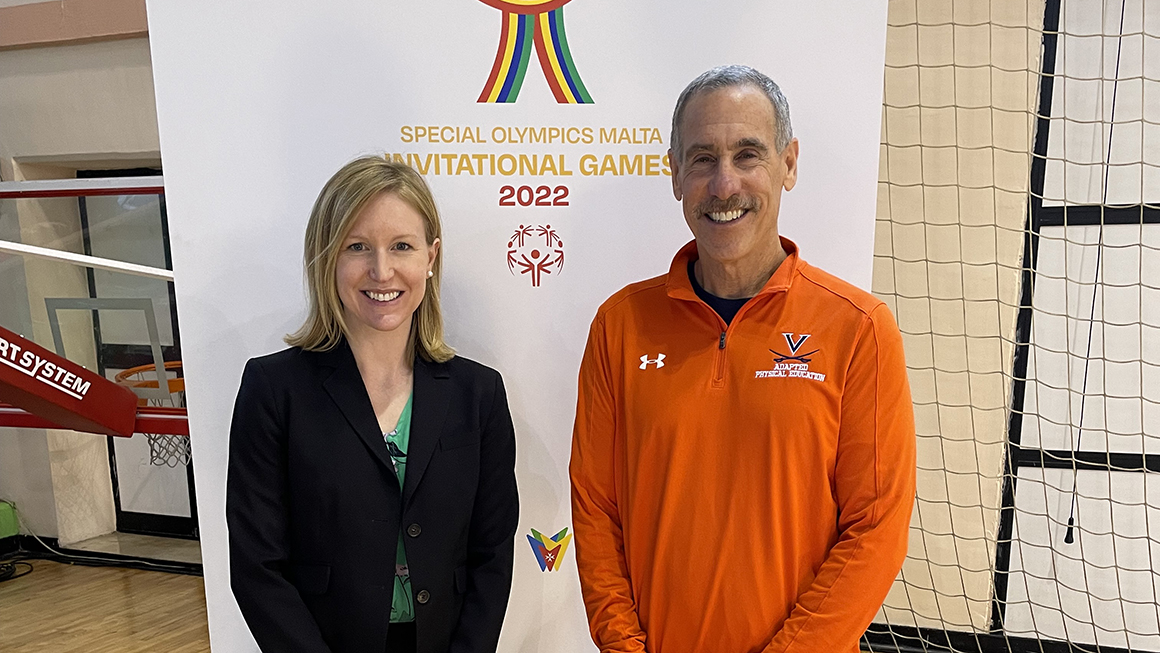 Thought Leadership
UVA professor Martin Block's connection with Special Olympics International has touched nearly every area of his life, including family, students and his research.