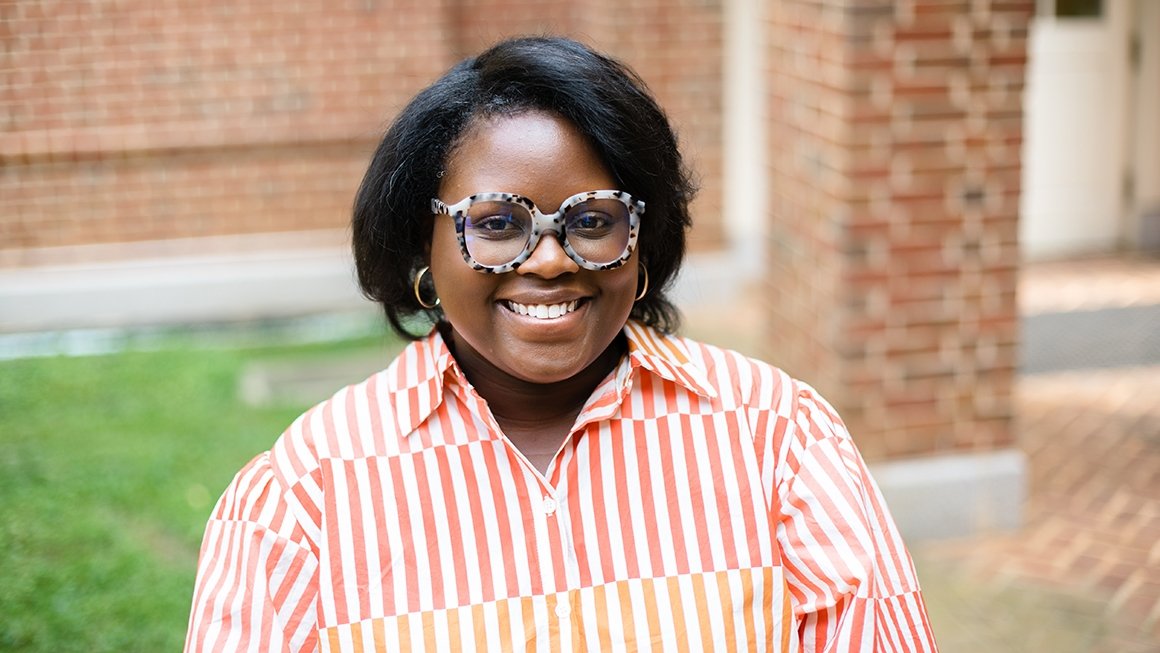 Wintre Foxworth Johnson Honored for Research on Black History & Children's Sociopolitical Perspectives
Wintre Foxworth Johnson Honored for Research on Black History & Children's Sociopolitical Perspectives
Assistant Professor Wintre Foxworth Johnson received an award for her article on how a school centered Black history as a way of supporting children's literacies and identities.
Wintre Foxworth Johnson, assistant professor at the University of Virginia School of Education and Human Development, has been named this year's recipient of the Language Arts Distinguished Article Award by the National Council of Teachers of English (NCTE).
This NCTE award, established in 2017, recognizes outstanding articles published in the journal Language Arts that bring the sociocultural realities of children's everyday lives into language arts instruction and facilitate conversations of rich and authentic literacies.
Johnson's award-winning article is entitled "History Is a Way of Building Identity: How One Independent Neighborhood Elementary School Uses Black Cultural Movements to Engage Children's Sociopolitical Perspectives" (Language Arts, Vol. 99, No. 3, pg. 167-178).
Johnson's scholarship lies at the intersection of sociocultural literacy studies, critical race scholarship, and critical pedagogies. One of her lines of research investigates the sociopolitical development of children from historically marginalized communities, with particular focus on Black children's educational experiences, racial awareness, and experiential knowledge.
"As an early career scholar who is committed to critical scholarship, this award is such an honor and affirmation," said Johnson. "Black history, Black cultural production, and the expansive lineage of Black intellectualism is content that all young children should be taught. I hope my article demonstrates the rigorous and creative possibilities of early childhood and elementary education that places Black children's voices and histories at the center."