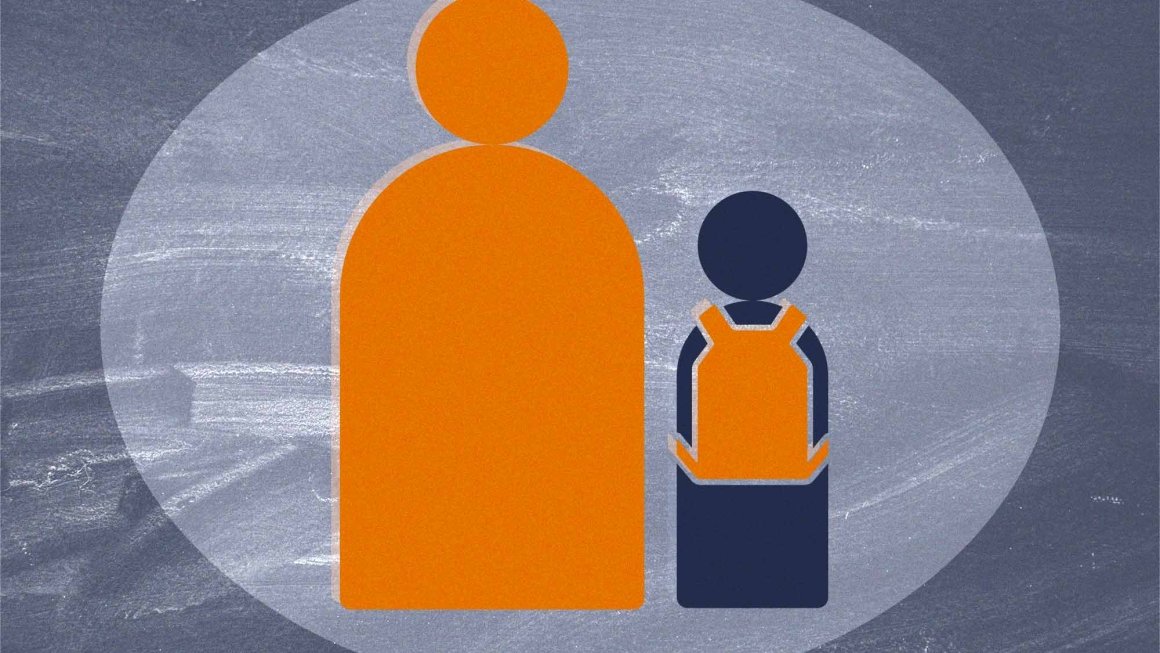 Education Researcher Offers 5 Tips to Smooth Children's School Transitions
Education Researcher Offers 5 Tips to Smooth Children's School Transitions
School transitions for young students can be tricky. UVA researchers have delved into why – and how to make things easier.
It's August, which means it's time for the annual flood of back-to-school photos: kids standing on front steps, sporting brand new outfits and comically large backpacks, posing with signs declaring "First Day of School!"
But behind the cute photo op, most parents know that starting a new school year can be stressful.
Ginny Vitiello, a research assistant professor in the University of Virginia's School of Education and Human Development, has examined why school transitions can be tricky. She studies early childhood education at the Center for the Advanced Study of Teaching and Learning, and has come up with five helpful tips for parents.
But first, some background on why kids may struggle.
Classroom transitions can be tough when a new classroom is very different from a previous one. In one recent study, Vitiello and her colleagues found that children who experienced large differences between pre-kindergarten and kindergarten classroom environments had more difficulty regulating their emotions and getting along with peers in kindergarten.
Those difficulties were more pronounced when a child did not have a strong relationship with their new teacher. Because "learning is a social activity," children who struggle with social and emotional skills can find themselves getting into trouble in the classroom – not sharing toys, for example, or having disruptive emotional outbursts, Vitiello said.
"When a child feels safe and secure, they're going to be more willing to take small risks like answering a question in class or trying something new – risks that are critical for learning," Vitiello said.
So what can a parent or caregiver do to help their child feel safe and comfortable in a new classroom? Vitiello shared these tips:
1. VISIT THE CLASSROOM BEFORE SCHOOL STARTS.
Talking with kids about the upcoming transition is fine, but a classroom visit is even better. Vitiello says most schools offer some version of a "Kindergarten Camp," where incoming students can visit their new classroom and meet the teacher. Take advantage of that or any similar opportunity, Vitiello said.
2. PRACTICE MANAGING EMOTIONS AT HOME.
Social and emotional skills are important in school, but parents should practice with their children at home. Help your child recognize and name emotions, and teach strategies for managing strong emotions, such as taking deep breaths. Then practice, practice, practice.
With her daughters, Vitiello used a stoplight poster that said, "Stop, Think, Choose." And when one got upset, "We would walk over and use the poster to help her remember to pause, think about her options, and choose what to do. It served as a helpful visual reminder to practice managing her emotions."
3. BUILD A SCHOOL SUPPORT TEAM.
Teachers, administrators, school counselors and social workers are all part of your child's school support team, and they can all help a child who might be struggling with a transition. This is important if your child has struggled with classroom behavior in the past, Vitiello said. Ask your child's previous teacher to share strategies and tools with their new teacher.
"Reach out and use all the tools your school offers," Vitiello said.
4. WORK WITH TEACHERS AS PARTNERS.
A parent's relationship with the child's teacher is vital. Approach the classroom transition with a partnership mindset, and the assumption that you and the teacher both want what's best for your child.
"Even in the earliest grades, teachers are under immense pressure to focus on academic skills," Vitiello said. "But most of them are in the profession because they love building relationships with children."
5. REMEMBER THAT KIDS ARE RESILIENT.
Children are remarkably resilient. It's natural for parents to worry if their child has a tough transition or is struggling to connect with a new teacher, but Vitiello said it helps to remember that these challenges are temporary. Most students aren't going to have wonderful relationships with every single one of their teachers – and that's OK.  
"Especially if your child has a positive family situation and lots of other support in their lives," Vietello said, "one year with a teacher they don't connect well with is not likely to have long-term effects."