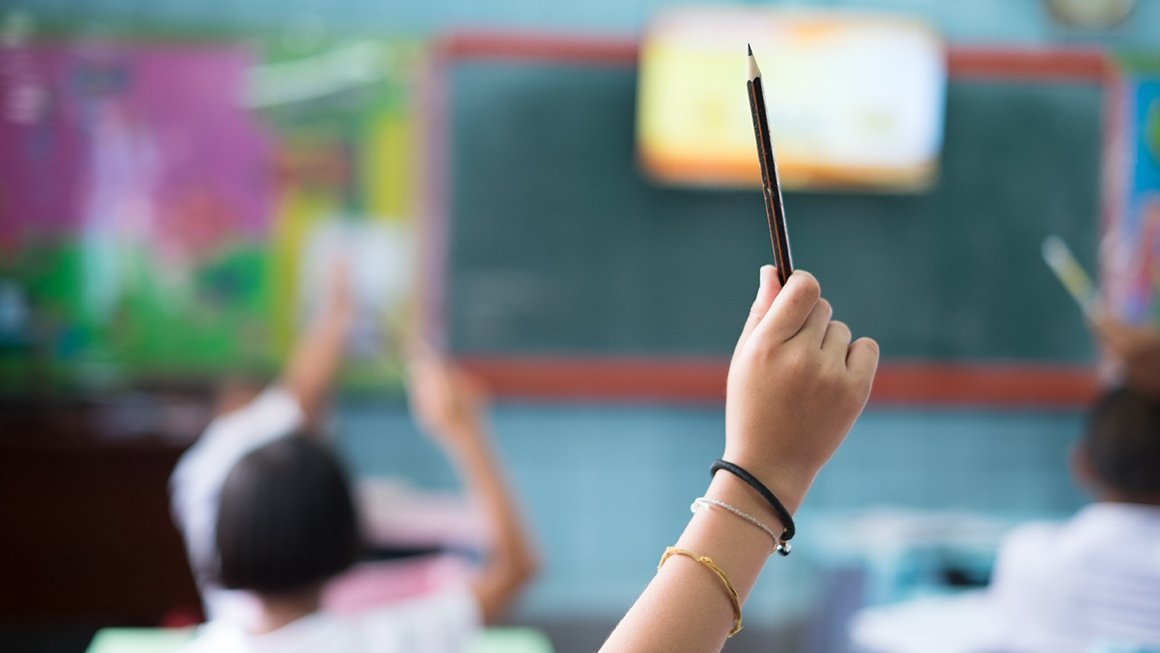 Education Program Gives UVA Students Hands-On Policy Research Experience
Education Program Gives UVA Students Hands-On Policy Research Experience
It's yearlong programming and small size are especially beneficial aspects of the Education Policy Associates initiative.
When graduating third-year Victoria Kim applied last spring to be a part of the Education Policy Associates program, she wasn't sure if she would get in. With only 10 students in the cohort, the program is designed to support a small group of students interested in issues of education and equity experience hands-on education policy research.
Now, nearly a year later, Kim is grateful she took the chance.
"I learned so much more about education policy than I would have gotten with any other experience," Kim said.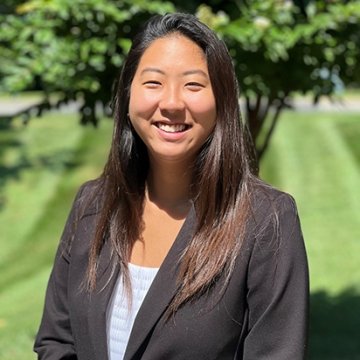 This spring, Kim will graduate with a major in Youth and Social Innovation from the UVA School of Education and Human Development and African and African American Studies from the UVA College of Arts and Sciences. Kim's interests include the school-to-prison pipeline, restorative justice practices, and community engaged teacher preparation programs.
How The Program Works
An initiative of the Virginia Policy Partnership Collaboration, the Education Policy Associates program is an opportunity for students who are interested in training in education policy and opportunities to work on applied research projects with faculty and education policymakers mostly focused in Virginia. 
The EPA program matches students in pairs with education policy faculty members who bring them into their current research projects for a full academic year. As they are integrated into the work and take on their role in the project, the students meet regularly with their faculty member. 
Additionally, the entire EPA cohort meets every two weeks to share updates on their projects with the whole team and participate in a series of professional development opportunities.
"I've had a lot of other research experiences and those have been just for a semester or over the summer. But I like that this is a yearlong and is very structured," Kim said.
Making a Difference Now
Kim and fellow associate Chris Kunze, a fourth-year double majoring in leadership and public policy and foreign affairs, were matched with Assistant Professor Beth Schueler. Together, Kim and Kunze helped support Schueler's research on topics discussed at school board meetings across the country. 
While the EPA program is an educational experience for students, they are often making an impact in real time. As Kim and Kunze got to work, they found some patterns in the data they were collecting that were originally beyond the scope of their project and they brought those discoveries to Schueler.
"We were noticing that there was so much more being said in board meetings than what we were originally tracking and suggested to Professor Schueler that maybe we should look at those additional things, too," Kim said. "And she thought it was a great idea."
Kim, who is staying at UVA for one more year to finish her master's in public policy at the Batten School of Public Policy and Leadership knows that the work she has done this year matters and is looking forward to continuing her work in education policy.
"The research I am doing now is making a difference," Kim said. "I will also be interning with Bellwether, an education nonprofit, this summer and my long-term goal is to use education policy to advocate for increased access to high-quality educational opportunities for low-income students of color."
EPA's Impact
The EPA program is intentionally designed to provide students with an opportunity to make an impact immediately, as well as a chance to learn more about the scope of education policy.
"Figuring out how to start exploring a career in education policy can be overwhelming for students," said Allison Atteberry, director of EdPolicyWorks, a Virginia Policy Partnership Collaborative affiliated research center, along with the Center for Advanced Study of Teaching and Learning. "Ed Policy Associates plays a critical role in helping orient students to this field and find their footing."
For Kim, this year helped her better understand the ways policy, politics and advocacy are connected. "EPA has helped me realize how to do effective policy work and that I like the advocacy side of policy more so than evaluation work or lobbying," Kim said.
Atteberry also believes programs like EPA are important for the education policy field.
"Education policy research is in dire need of an infusion of new ideas," Atteberry said. "Our field's impact and vitality depend on us finding ways to elevate the voices of more young people with a diverse range of perspectives and solutions."  
 
Virginia Policy Partnership Collaborative
This work is part of the ongoing efforts aimed at connecting UVA researchers and students with education policymakers to address pressing education problems in the Commonwealth through careful research.
News Information
Research Center or Department
EdPolicyWorks
Center for Advanced Study of Teaching and Learning
Human Services
News Type
News Topics