Education Policy Associates
Education Policy Associates
2022-23 Ed Policy Associates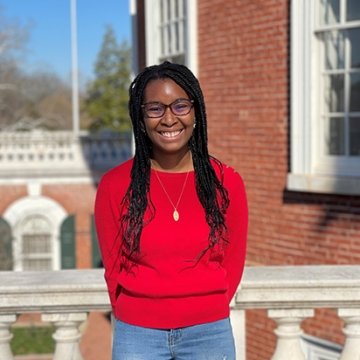 Tenneh Bonsu is a fourth year undergraduate student from Galax, Virginia. She is pursuing a degree in Psychology and a minor in Health and Wellbeing on the pre-med track. On Grounds, she is a part of OneWay InterVarsity Christian Fellowship, the Daniel Hale Williams Pre-Health Honor Society, and the Virginia Women's Chorus. Outside of school, she enjoys all things music-related, spending time with family and friends, and reading. She is excited to join the Education Policy Associate Program and work with Dr. Ginny Vitiello on the STREAMin3 Evaluation Study and examine how the STREAMin3 curriculum can enhance the learning and social experiences of children from birth to age 5, bringing her passion for children's Health and well-being to the project
 
Maria is a fourth-year student from Vienna, VA, majoring in Economics and minoring in Foreign Affairs. She also is an incoming first-year Accelerated MPP student at the Frank Batten School of Leadership and Public Policy. On grounds, Maria is  involved in Enactus, the Cavalier Daily, Smart Woman Securities, and her sorority Kappa Alpha Theta. Maria is eager to work with Dr. Luke Miller to examine the pandemic's equity implications on student and teacher outcomes, as well as the role of teacher working conditions in equitable student outcomes. Upon graduation, she hopes to enter into public sector consulting or work as an education policy analyst.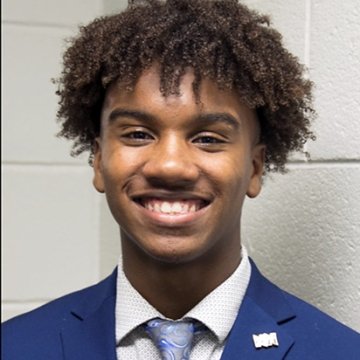 Nyzaiah Gore is a third-year student studying Public Policy and Data Analytics. As an FGLI student, his parents continuously engrained the mindset that education is power. However, when discovering a lack of educational opportunities within his community-- especially in comparison to more-affluent school districts-- he felt compelled to fix these discrepancies. As an associate with Ed Policy Works, he intends to develop his research and writing skills while simultaneously researching issues that matter! After completing his undergraduate degree at the University of Virginia, he plans on practicing law or joining a think tank.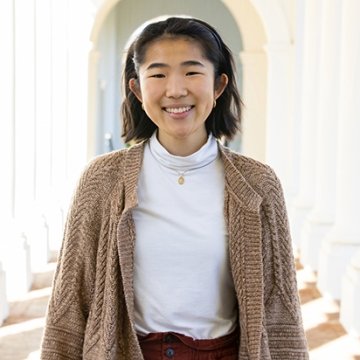 Sarah Kim is a fourth-year student from Haymarket, Virginia pursuing a B.A. in economics and global development studies and an accelerated masters in public policy at the Frank Batten School. For her post-grad plans, she hopes to find work as a research analyst and influence policy in the educational and economic spheres of the public sector. Her areas of interest are economic inequality, education, and macroeconomic government policy and she looks forward to working with Professor Daphna Bassok to learn more about how these interests intersect to create a more equitable world. On Grounds, she actively works with the APISAA student community as an APALTI facilitator and the Charlottesville immigrant community as a Taste of Home member.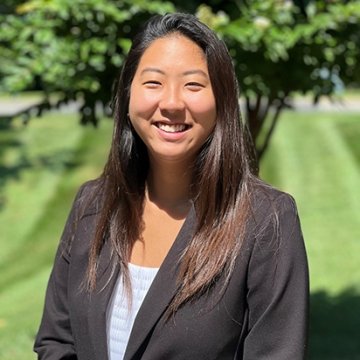 Victoria Kim (she/her) is a third-year undergraduate student studying Youth and Social Innovation and African and African American Studies as well as in her first year of the Accelerated Masters of Public Policy in the Batten School. On Grounds, she is involved in the student ambassador program with the School of Education and Human Development and her project, Community Engaged Teacher Preparation, which was awarded the Double Hoo Research Grant. Victoria is also a member of the Delta Gamma sorority and one of the presidents of the Virginia No-Tones. Upon graduation, she hopes to become an elementary school teacher and then work for a nonprofit focusing on educational equity and access. She will be researching with Dr. Beth Schueler, focusing on understanding how politics shape school systems and their implications for educational equity. During Victoria's free time, she enjoys spending time with friends, listening to good music, and trying to create the perfect sandwich.​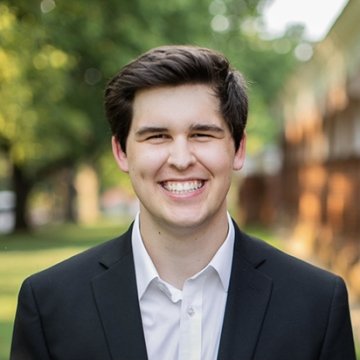 Chris Kunze (he/him) is a rising fourth-year student at UVA from Virginia Beach. He is double majoring in Leadership and Public Policy and Foreign Affairs. Around Grounds, Chris serves as President of Phi Sigma Pi National Honor Fraternity, Senior Resident of Kellogg Association, and Special Events Chair for the Class of 2023 Trustees. He is interested in the intersection between politics and education policy. Chris is very excited to be working with Dr. Beth Schueler on the Tracking School Politics in Virginia project this year!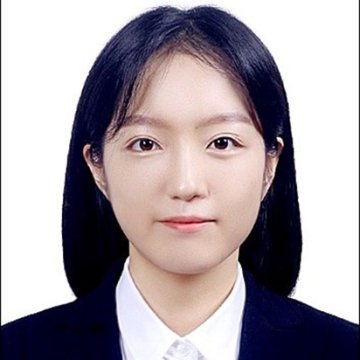 Hyeonjeong Lee is an incoming first year MPP student at the Frank Batten School of Leadership and Public Policy. She is originally from South Korea and graduated from Peabody College, Vanderbilt University in May 2019 with a Master of Education in International Education Policy and Management and in May 2017, she earned her bachelor's degree from the University of Kansas in Unified Early Childhood Education. Her areas of interest include early childhood education, education equity, and education policy. Prior to joining the MPP program at UVA, Hyeonjeong had diverse work and research experiences in the United States, and West Africa, West Asia, and East Asia regions. She loves learning new languages and cultures by being fully involved in local communities and developing new relationships with local people. She is very excited to work and learn under Dr. Daphna Bassok on the Virginia Preschool Development Grant Birth through Five (PDG B-5) Study and Building a Stronger Child Care System in Virginia projects. Upon graduating from Batten, Hyeonjeong hopes to pursue a Ph.D. in education policy.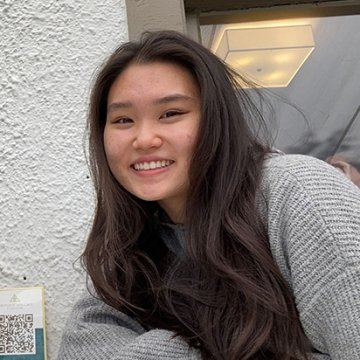 Sally Park is a second-year undergraduate student from Northern Virginia, pursuing a BA in Psychology and Public Policy and Leadership. Currently at UVA, she is a research assistant for the Emotion and Behavior Lab, Co-Advocacy Chair for NAMI on Grounds, and part of the Public Service Pathways Student Advisory Council. Sally's passion for behavioral health policy led her to the Education Policy Associates program and she is very excited to work with Dr. Jason Downer on the RULER Evaluation project. After graduation, she aspires to find a career in mental health policy, in which she can combine the fields of social psychology and education policy.
Eileen Powell is an undergraduate student at the University of Virginia pursuing a Bachelor's in Economics with a minor in French and an accelerated Master's in Public Policy beginning this fall. Her studies in economics and public policy are driven by a passion for education policy and pursuing data-driven policy reform. 
Eileen has previously interned with the Education Department of the Center for American Progress, as well as a non-governmental organization and local government agency. She has worked as a Research Assistant within the UVa Economics Department for Professor Sarah Turner and is excited to continue this work through the EPA program. After graduation from the Frank Batten School of Public Policy, Eileen hopes to continue pursuing data-driven research and advocacy to promote systemic reform and equity from early childcare to postsecondary education.
EdPolicyWorks
EdPolicyWorks is a joint collaboration between the School of Education and Human Development and the Frank Batten School of Leadership and Public Policy that seeks to bring together researchers from across the University of Virginia and the State to focus on important questions of educational policy and the competitiveness of labor in an era of globalization.