Education Policy Associates
Education Policy Associates
2023-24 Ed Policy Associates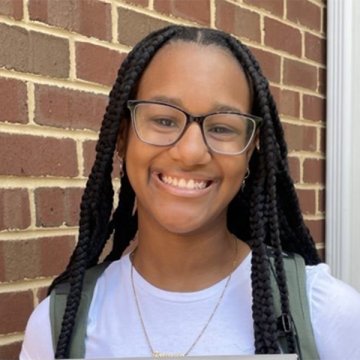 Tatania Campbell is currently a 3rd year student majoring in Special Education. She is an active leader within the Chi Alpha Christian fellowship on grounds and has a strong  passion for outdoor adventures such as backpacking and hiking. Guided by faculty mentors Jessica Whittaker, Amanda Williford, and Elia Ramirez, Tatania is enthusiastic about her involvement in the Teacher-student Relationships in Elementary Classrooms (TREC) project. Her dedication to this project stems from her burning curiosity about whether relationships or educational content bolds greater significance in the education of students. Tatania is poised to make a meaningful contribution to this essential educational inquiry.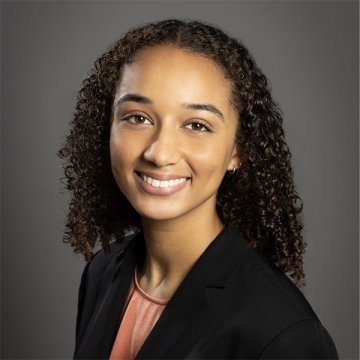 Aliza Diop is a third-year student from Castro Valley, CA majoring in Public Policy & Leadership and minoring in French. On Grounds, she works with the Office for Sustainability and volunteers with the YMCA After School Program through Madison House. She is also a member of Sigma Kappa Sorority, the Mixed Race Student Coalition, and the DEIJ Committee of Madison House. Upon graduation, Aliza hopes to teach English in France through the Teaching Assistant in France Program (TAPIF). Aliza is very excited to be working with Dr. Dan Player and Dr. Jim Wyckoff examining an extended school year in Richmond city schools!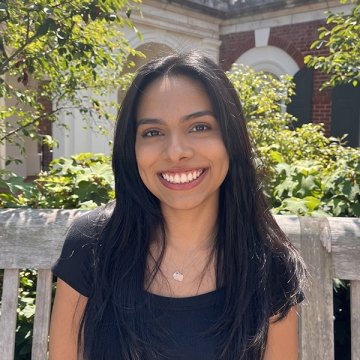 Nia is a fourth-year student from Brownsville, Texas, double majoring in Youth & Social Innovation and Psychology. On grounds, she serves as a Hoos Connected Facilitator, President of the Psychological Society, and an Education Services Program Director through Madison House. Nia is interested in pursuing a career at the intersection of education policy and law, advocating for educational equity. This year, she is excited to work alongside Dr. Bassok and learn more about early childhood education policy. In her free time, Nia enjoys caring for her growing plant collection and reading mystery novels.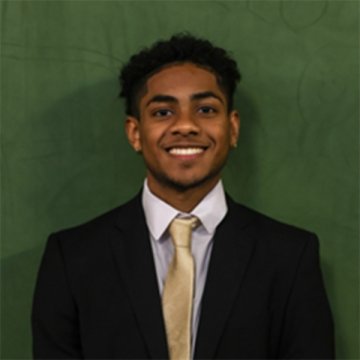 Syrell Grier (he/him) is a third-year undergraduate student studying Economics. On Grounds, he is the founder and Chief Executive Officer of the Black Economic Empowerment Society (BEES), a Resident Advisor, a Rotunda Student Ambassador, and a Meriwether Lewis Institute Fellow. He hopes to use the Ed Policy Works program to strengthen his passion for education and refine his interest in a new sector. His areas of interest are economic inequality, education economics, healthcare economics, and development economics. He looks forward to exploring the impacts of the student loan payment pause and the public service loan forgiveness program with Professor Sarah Turner. During Syrell's free time, he enjoys playing basketball, going to the gym, discovering new music, riding his bike, and reading non-fiction books.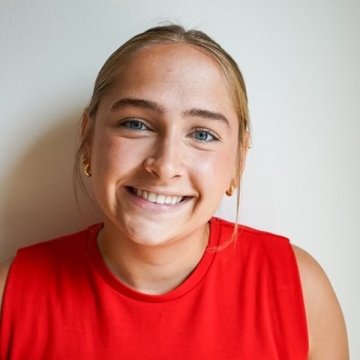 Kasey Hendrix is a fourth-year undergraduate student studying Youth and Social Innovation and Psychology. On grounds, she volunteers as a docent at the Fralin Museum of Art. She also volunteers with Madison house, is a member of Pi Beta Phi sorority, and has mentored youth though various organizations. She has experience working at a psychiatry clinic and as a teacher for an education nonprofit. These experiences, her studies, and her previous research experience have motivated her to further explore the impact of education inequities on child development. She will be researching with Dr. Jessica Whittaker and Dr. Amanda Williford, focusing on how policies impact teacher-child relationships in elementary classrooms. She hopes to utilize her experience as an EPA to be the best elementary teacher possible, upon graduating this year, and to pursue education policy on a nonprofit or local level in the future. In her free time, she loves being outdoors, spending time with friends, exploring art, and cooking new things.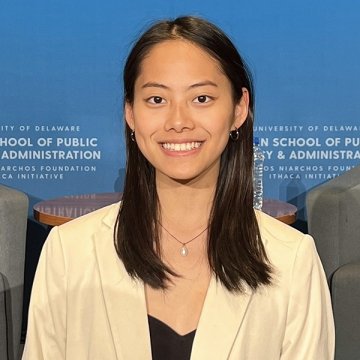 Desiree is a third-year student majoring in Public Policy and Leadership at the Batten School. At UVA, Desiree is also the founder of Batten Asian Alliance and a Student Advisory Council member at the Karsh Institute of Democracy. Desiree is excited to work with Dr. Daphna Bassok and the SEE-Partnerships team to evaluate Virginia's PDG B-5 efforts and improve early childhood opportunities at scale. Upon graduation from the Batten School, she hopes to pursue a career in education and technology policy.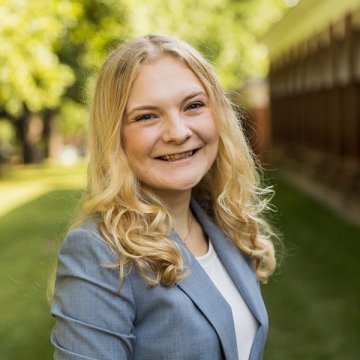 Elizabeth Link is a second-year accelerated Master of Public Policy student at the University of Virginia. She completed her undergraduate degree at UVA in economics with a concentration in Industrial Organization and wrote her undergraduate thesis on the effect of Universal Pre-Kindergarten policies on private-childcare supply. She is passionate about using the tools of empirical social science to inform more equitable education policy.
 
Elizabeth has previously interned with the Center for Economic Security and Opportunity at the Brookings Institution and with the Economic Education team at the Federal Reserve Bank of Richmond. She has also worked as a Research Assistant for Professor Sarah Turner and is excited to continue this work with the EPA program. Upon graduating from the Frank Batten School of Public Policy, Elizabeth plans to continue doing work at the intersection of economics and education policy, using the tools of empirical social science to build a more equitable education system.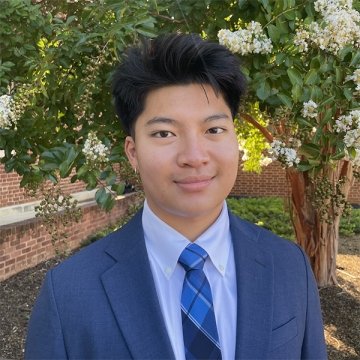 Alvin Nguyen (He/Him) is a fourth-year student from Chesapeake, Virginia pursuing a bachelor's degree in Youth and Social Innovation and a master's degree in Public Policy. His areas of interest, international education development and human rights policy, are founded upon his belief in people and the power of education. Upon graduating from the Frank Batten School at UVa, he hopes to enter the U.S. Agency for International Development to work on development projects abroad.
Alvin has supported research efforts at the Youth-Nex Research Center to investigate the effect of local policies on equity and student agency in schools. Additionally, he has worked with Madison House and the Sound Justice Lab to define the ethics of volunteering in refugee communities. During his free time, Alvin enjoys playing basketball with his friends, caring for his cat, and finding the best katsu curry dish in town.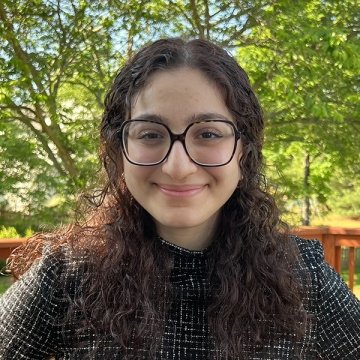 Shaveen Saadee is a third year undergraduate student from Northern Virginia, currently majoring in Public Policy and minoring in Data Science. Around grounds, Shaveen serves as a Resident Advisor to first-year students for Housing and Residence Life and is interning at the Women's Health Center in their Social Media and Marketing department. She is passionate about health and education policy and is excited to see the intersections between the two through working with Dr. Ann Partee and Dr. Jason Downer in their Virginia Early Childhood Mental Health Consultation Pilot program!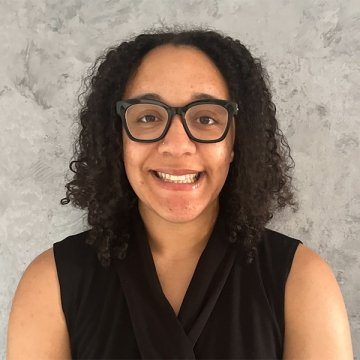 Kayla Simpson is a 1st-year Accelerated MPP student from Martinsville, Virginia, looking to pursue a career in education policy. As a 4th-year undergraduate student, she double majors in Global Middle East & South Asia Studies and African American & African Studies, which have both guided her interest in education policy. Along with her undergraduate studies, personal experiences in both lower and higher education as a FGLI student has driven her to critique the systems of inequality that are present for low-income and minority students. This summer, Kayla had the opportunity to intern with the High Atlas Foundation (HAF) in Marrakech, Morocco, where she conducted research on applying a pedagogical approach to education. She also worked alongside women's cooperatives in Morocco, and received certification from USAID's Farmer to Farmer Program. At UVA, Kayla has been actively involved since her first year, in which she has been both a general and executive member of the Black Student Alliance, currently serving as the 23-24 co-president. She has also interned as a Student Success Intern for the Multicultural Student Center, worked as an orientation leader for the university, and is a proud member of Alpha Kappa Alpha Sorority Incorporated.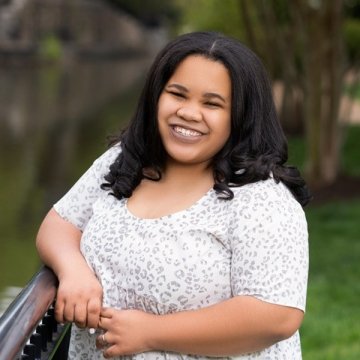 Taylor Whirley is a third-year student from Midlothian, Virginia studying Public Policy and Leadership and African American and African Studies. On grounds, she is a proud member of Alpha Kappa Alpha Sorority, Incorporated, a Team-Lead for the Rotunda Student Ambassadors, the Operations Manager for Seriatim Journal of American Politics, and a Fellow with the Meriwether Lewis Institute for Citizen Leadership. From a young age, Taylor has developed a passion for education, literacy, and equity within the field of education. She hopes to pursue a career in education law upon graduation. During her time as an EPA, Taylor is eager to work alongside Dr. Beth Schueler and learn about the ways in which politics and political practices intersect with education. In her free time, Taylor enjoys reading, spending time with her family and friends, and trying new restaurants!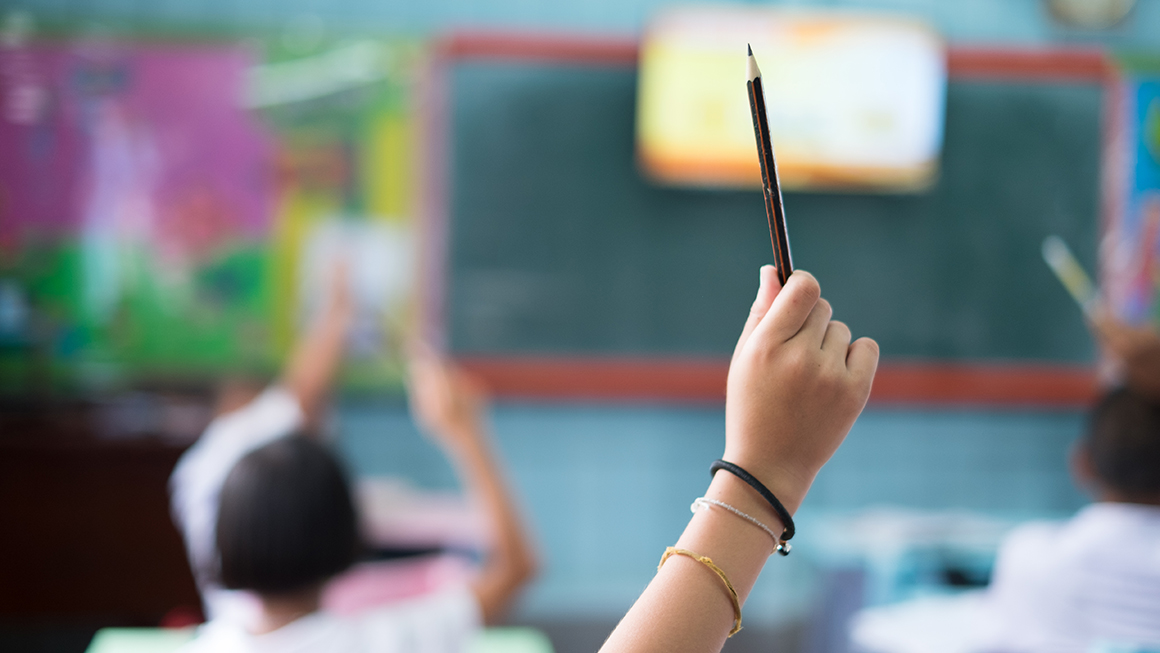 Student Experience
It's yearlong programming and small size are especially beneficial aspects of the Education Policy Associates initiative.
EdPolicyWorks
EdPolicyWorks is a joint collaboration between the School of Education and Human Development and the Frank Batten School of Leadership and Public Policy that seeks to bring together researchers from across the University of Virginia and the State to focus on important questions of educational policy and the competitiveness of labor in an era of globalization.