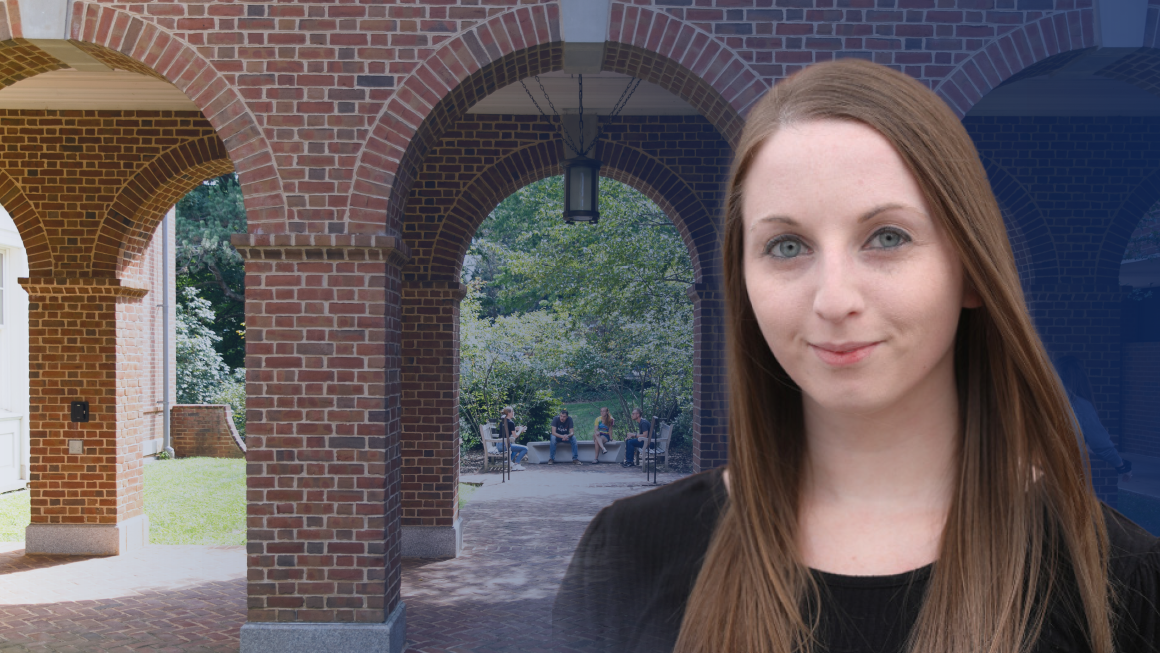 Doctoral Student Named to International Literary Association's "30 Under 30" List
Doctoral Student Named to International Literary Association's "30 Under 30" List
Katlynn Dahl-Leonard, a second-year student in UVA EHD's Reading Education program, was recognized for her work ethic and scholarship in early literacy instruction.
Katlynn Dahl-Leonard, a doctoral student at the UVA School of Education and Human Development, has been named to the International Literary Association's 2023 "30 Under 30" list. Published every other year, the list "celebrates the rising innovators, disruptors, and visionaries in the literary field."  
A first-generation college student from Houston, TX, Dahl-Leonard studied psychology at Texas Tech University. She then earned a master's degree in clinical psychology from the University of Houston, graduating with a 3.97 GPA while working 50 hours a week at two jobs.  
One of those jobs was a research assistant at the University of Texas Health Science Center. There, she fell in love with the process of research. 
"I really started to enjoy everything that went on behind the scenes, even the coding and data entry," she said. "I realized that I really wanted to be able to pursue my own research one day." 
With encouragement from Colby Hall, a mentor from the Health Science Center who is now an assistant professor of education at UVA EHD, Dahl-Leonard applied to the Reading Education Ph.D. program at UVA. 
At first, "I was a little intimidated coming into the program, knowing I didn't have teaching experience," she said. But "[Colby's] encouragement really made me take that leap and just go for it." 
At UVA, Dahl-Leonard continues to work as a teaching and research assistant while completing her doctoral coursework. Her research interests revolve around early literacy development, particularly students who are at risk for developing reading difficulties. She has helped to conduct three systematic research reviews and is leading a fourth systematic review project focused on examining the effects of family-led literacy instruction in the home. She also is assisting with the development and evaluation of an approach to multimedia instructional coaching using web-based instructional tools to support teachers in delivering evidence-based literacy instruction. 
Dahl-Leonard said the best part of her experience at UVA has been the supportive community of students and faculty who have helped her navigate the doctoral program. She said she has been able lean on her peers for support – while also learning to appreciate the strengths that her research background brings to her work. 
Still, Dahl-Leonard said she was shocked to learn of her inclusion on the list. "I just couldn't believe it," she said. "It's a really great honor." 
Others who know her well aren't shocked at all. "Katlynn is an incredibly hard worker, and so deserving of this honor," said Hall, who nominated Dahl-Leonard for the award. "She is tremendously knowledgeable about evidence-based approaches to early literacy instruction and assessment. She is a clear thinker, a gifted writer, and already such a rigorous researcher – able to develop thoughtful research questions, identify an appropriate research design, and undertake all aspects of data collection and analysis. I can't wait to see where her path takes her, and all that she accomplishes as a scholar and teacher educator." 
Dahl-Leonard's goals for the future are straightforward: to keep doing what she loves. "I just want to pursue reading research and try to find ways to teach teachers how to work with their students with reading difficulties," she said.