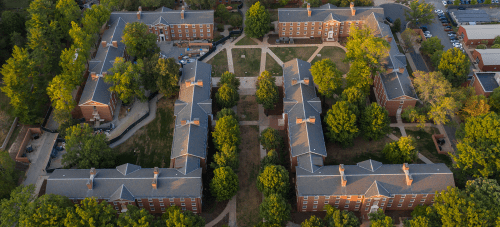 Education Policy: Ph.D. - Doctor of Philosophy in Education
Education Policy: Ph.D. - Doctor of Philosophy in Education
With an emphasis on student-faculty mentoring and applied learning, our Education Policy Ph.D. program prepares graduates to directly impact educational policy through careers in academia or research organizations.
At a Glance
Program Results
Ph.D. - Doctor of Philosophy in Education
Education Policy
Career Objective
Graduates are prepared to take positions in academia as postdoctoral fellows or university faculty, or as education researchers in research organizations.
Best Suited To
Our Education Policy program seeks students whose research interests are well-aligned with one or more of our faculty members. We strongly suggest applicants review faculty member's profiles, to learn more about faculty members' areas of expertise and current research projects.
Program Type
Location
Estimated Length
5 years
Application Deadline
December 1
About This Program
Policymakers at the federal, state and local levels are actively exploring strategies to improve educational outcomes for all students. Increasingly, these strategies include dramatic changes in the way schools are organized, in who teaches and how these teachers are prepared, and in how schools are held accountable for student outcomes. Unfortunately, there is little good evidence on which to base many of these important policy decisions. This has led to a growing need for careful, experimental and quasi-experimental and descriptive research to inform key education policy issues. Stay up to date with the Education Policy community by subscribing to our quarterly newsletter.
The UVA School of Education and Human Development program in Education Policy provides students with preparation that draws on a theoretical foundation and employs appropriate methods to offer evidence on important education policy questions. The program is organized on four conceptual components:
Strong preparation in methods that permit causal inference
A grounding in a social science discipline
An understanding of the working of schools
Working knowledge of the existing educational policy landscape and literature
While coursework is important to student preparation, a close mentoring relationship with faculty is crucial to the design of the program. Students work closely with faculty on research projects to examine the impact of a variety of educational policies on student outcomes. Graduates are prepared to take positions in academia or research organizations. Should prospective students wish to engage with our community, we hold regularly scheduled Internal Policy Labs throughout the academic year where students and faculty present their work to receive constructive feedback. Please email [email protected] if you wish to attend one of these sessions to get a feel for our work and our community. 
In addition to earning a Ph.D. in Education, many students pursue the MPP through UVA's Batten School of Leadership and Public Policy.