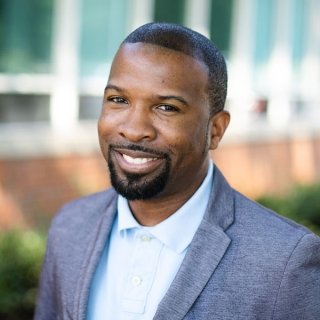 LaRon A. Scott
LaRon A. Scott
Associate Dean for Diversity, Equity and Inclusion
Associate Professor
Currently Accepting Ph.D. Students
Email
[email protected]
Phone
Office Location
Bavaro Hall 118
PO Box 400261
417 Emmet Street S
Charlottesville, VA 22903
Profile Type
Biography
LaRon A. Scott studies recruitment, preparation, and retention of historically marginalized teacher educators, notably special education teachers, and postsecondary transition programming and outcomes for Black youth with intellectual and developmental disabilities (IDD). He also focuses on the critical implications of implicit bias in shaping the conditions for historically marginalized educators, and how historical and contemporary local, state, and federal policy shapes the treatment of minoritized special educators.
In addition to his faculty appointment, Scott leads the Office of Diversity, Equity, and Inclusion at EHD. In this role, he is responsible for developing and implementing a framework for DEI in the school. This includes developing systems that increase equity for students, faculty, and staff; raising the visibility and recognition of DEI-related work across the school; developing DEI programming stemming from the office of DEI or in partnership with other units; and connecting with relevant partners across Grounds.
Earlier in his career, Scott worked as a mental health case manager and special education classroom teacher, and transition coordinator. He has broad experience with teaching and research related to personnel preparation, teacher program development, program accreditation, and program administration.
Scott is a recipient of the Patricia L. Sitlington Research Award from the Division on Career Development and Transition (DCDT), the Education Award from the American Association on Intellectual and Developmental Disabilities (AAIDD), and numerous other research, teaching, and service awards. He is co-editor of Inclusion, a peer-reviewed journal that focuses on evidence-based interventions and strategies that promote the full inclusion of people with IDD. 
 
Education
Ed.D., Walden University, 2011
M.Ed., Virginia Commonwealth University, 2006
B.A., Radford University, 2002