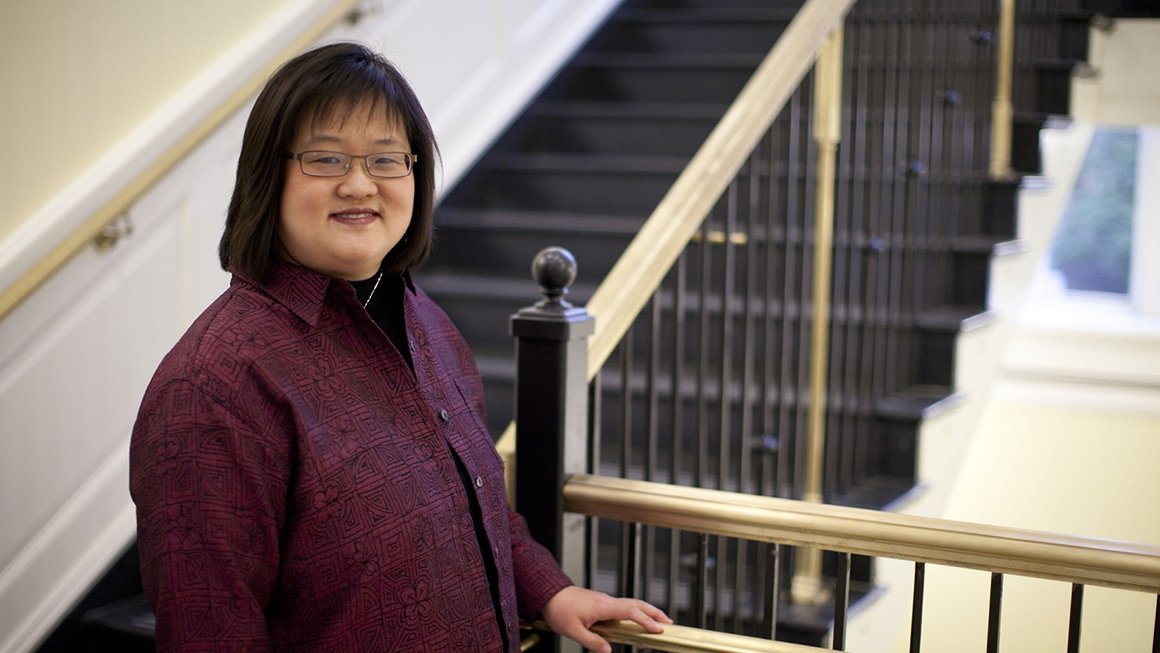 News In Brief: Professor Inkelas on Living-Learning Communities
News In Brief: Professor Inkelas on Living-Learning Communities
Professor Karen Kurotsuchi Inkelas joined the UVA Speaks podcast to discuss her research on the impacts of living-learning communities at institutions of higher education.
For more than two decades, Karen Kurotsuchi Inkelas, professor of higher education at the University of Virginia School of Education and Human Development, has worked to improve the college experience for students. 
Inkelas has focused her scholarship, in part, on examining living-learning communities, collegiate residential communities that strive to combine students' academic and social experiences. In 2018, Inkelas began a 5-year term as the principal—or lead faculty member—of Hereford College, a residential learning community of undergraduate students at the University of Virginia. This year, she was succeeded by Christian Steinmenz, a fellow EHD higher education faculty member who now serves as principal of the residential college.
Inkelas recently spoke with Susan Lynch on the UVA Lifetime Learning podcast, UVA Speaks, to discuss her research on living-learning communities and her time as principal of Hereford College. During their conversation, Inkelas shared how she became interested in the college experience, the history of living-learning communities, and their role in creating a deep sense of belonging among their residents. 
Transcripts of the audio broadcast can be found online.