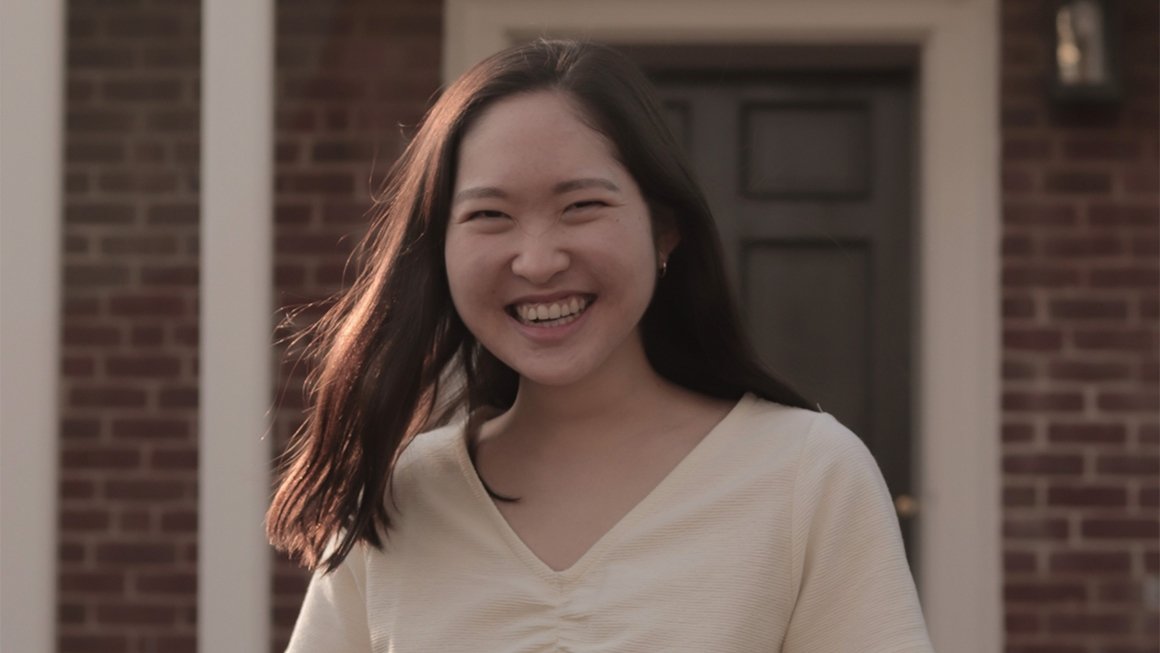 Alumni Spotlight: Jennifer Cheung, B.S.Ed. Elementary Education
Alumni Spotlight: Jennifer Cheung, B.S.Ed. Elementary Education
Jennifer Cheung chose to become a teacher because she believes every child should have access to an inspiring educational environment. As a fifth grade teacher in Fairfax, VA, she is doing her part to make that dream a reality.
Q: What first made you interested in pursuing a career as a teacher?
I love communicating my learning with others and building community in that process. I believe that every child should have access to an inspiring educational environment.
Q: Why did you choose to enroll at UVA EHD?
I was drawn to the school's commitment to understanding students and educators in broad contexts: history, culture, health, and public policy. I was also drawn to cohort-based learning and the collaboration it fosters.
Q: If you had to choose one thing that had the greatest impact on you during your time at UVA, what would that be?
Dr. Tai's class, Science in the Elementary School, has followed me into my career the most clearly and fondly. The way he taught has helped me tap into my "inner child" in thinking about science, teaching science, and cultivating lifelong curiosity in my students. Also, not every UVA student can say that their professor brought a hover disk, caterpillars, expensive rocks and minerals, and an egg launch to class!
Q: How did you find your current position, and what is your day-to-day work like?
UVA EHD hosted the Educators' Expo where I first met recruiters from various states and counties. I thought the event streamlined what might have been a complicated, prolonged process. This is my second year of teaching a self-contained, fifth-grade class. I've had the opportunity to teach in an inclusive classroom and in a general education setting with many English learners. My favorite part of fifth grade is how distinctly our content areas connect.
Q: How did your experience at UVA help prepare you for your role?
I'm grateful for the many partnerships between Charlottesville and the University. My time in CIOs and my internship experiences have helped me see public schools in the contexts of the communities they serve. My time at UVA clarified what I value and the work it takes to build robust and equitable systems in my own city.
Q: What do you love most about your job?
Something I didn't expect to love is the intensity of this work. Teaching makes demands of my whole personhood and challenges me to become a more introspective, adaptable, and hopeful person. The job is relational in ways that bring a lot of joy into my life. Even burnout has been a gift in that I'm learning the beauty of boundaries and rest.
Q: What advice would you give to someone considering a career in teaching?
My mentors reiterate versions of the mantra, "Good things take time." Figuring out what you're passionate about and have to offer others takes time. Learning the ropes of a new job, especially teaching today, takes time. Navigating a post-pandemic world takes time. Mastery of and love for a craft takes time. Be open-minded and patient.
Elementary Education B.S.Ed.
Learn more about UVA EHD's undergraduate degree in elementary education.
News Information
Media Contact
Laura Hoxworth
Email
Research Center or Department
Curriculum, Instruction & Special Education
Phone
News Type
News Topics