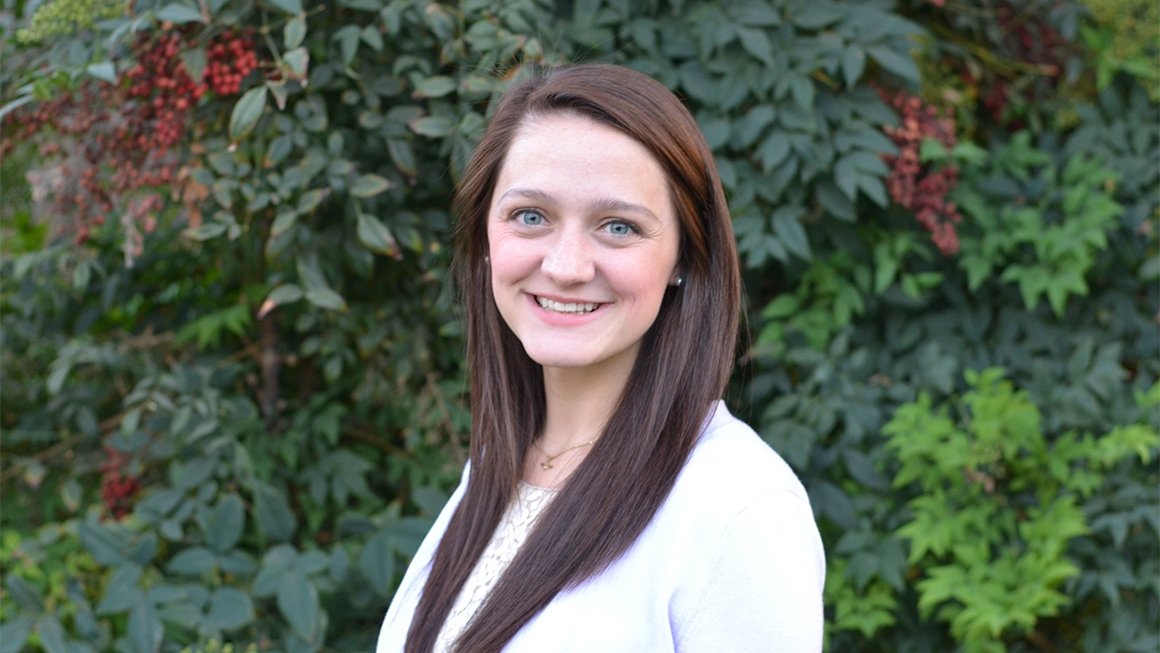 Student Spotlight: Elizabeth Carr, Curriculum and Instruction M.Ed.
Student Spotlight: Elizabeth Carr, Curriculum and Instruction M.Ed.
As a military spouse and a parent to two young children, Elizabeth found the flexibility she needed – and the rigor and community she wanted – in UVA's online M.Ed. in Curriculum and Instruction program.
Q: What first made you want to pursue a career in education? 
When I started college, I was certain that I wanted to be an engineer in the Air Force. It wasn't until I started working at a daycare during my sophomore year that my now-husband pointed out how happy I was working with kids. Nothing brought me more joy than spending my days with kids and watching them learn and grow. I chose to make a major shift in career goals with the principle that education has the potential to provide endless opportunities to students of all backgrounds, and I want to contribute to that in whatever way I can. 
Q: Why did you decide to enroll in the C&I M.Ed. program at UVA? 
I am a firm believer in maintaining a growth mindset – no matter what stage of life or career. After my first three years of teaching, I wanted to continue my growth as a teacher by pursuing my master's degree. However, as a military spouse, I have moved frequently, and "home" has not always been in a location conducive to attending graduate school. Thankfully, I discovered the online program through UVA that allows me to earn my master's from a prestigious education program no matter where the Navy sends us. 
Q: How would you describe your experience at UVA? 
I have felt simultaneously challenged and supported every step of the way through my program. My advisors and instructors have all been so knowledgeable and willing to help in whatever ways they can. I worried that online courses would lack rigor or feel impersonal, but that has been far from the case. In addition to my courses, I have had opportunities to join organizations and attend events remotely, which has truly made me feel like a part of the Hoo community.  
Q: If you had to choose one thing that has had the greatest impact on you during your time at UVA so far, what would that be? 
This past year, I had the opportunity to serve as an Education Council representative on the Curriculum and Program Review Committee, through which faculty review course syllabi. This allowed me to participate in educational planning and critique alongside education experts. I witnessed constructive critique and collaboration that considered the needs and interests of all learners, which I will carry into my own practice after completing my degree. 
Q: What are your goals for the future? 
I recently changed my emphasis area for my degree to ABA. I plan on getting my BCBA certification to work with students on the autism spectrum. I would like to help students function effectively and independently in the classroom and outside of school. ABA will allow me to identify students' strengths and challenges so I can equip them for success in the adult world. 
Q: How do you think your time at UVA has helped prepare you to meet those goals? 
The supportive faculty have made me feel comfortable continuing to explore what I want my future career to look like. Although I enjoyed my time as a classroom teacher, I've discovered that my goals in education lie outside of the classroom. The various areas of emphasis in the M.Ed. C&I degree program have given me the freedom to shift my coursework to align with those newfound goals. 
Q: What advice would you give to someone considering a career in education? 
A career in education is challenging in many ways, but it is some of the most important work being done in the world. The educational landscape has changed considerably in the last few years, so take time to explore your different options for careers to find one that fits your talents and aligns with your goals. Remember that your heart for students is your most valuable asset; the other skills you need can be learned. Most importantly, remember that education leaders should be lifetime learners too; our development and evolution as professionals never stop. 
M.Ed. in Curriculum & Instruction
Learn more about UVA EHD's online master's degree in Curriculum & Instruction, available full-time and part-time.
News Information
Media Contact
Laura Hoxworth
Email
Research Center or Department
Curriculum, Instruction & Special Education
Phone
News Type
News Topics