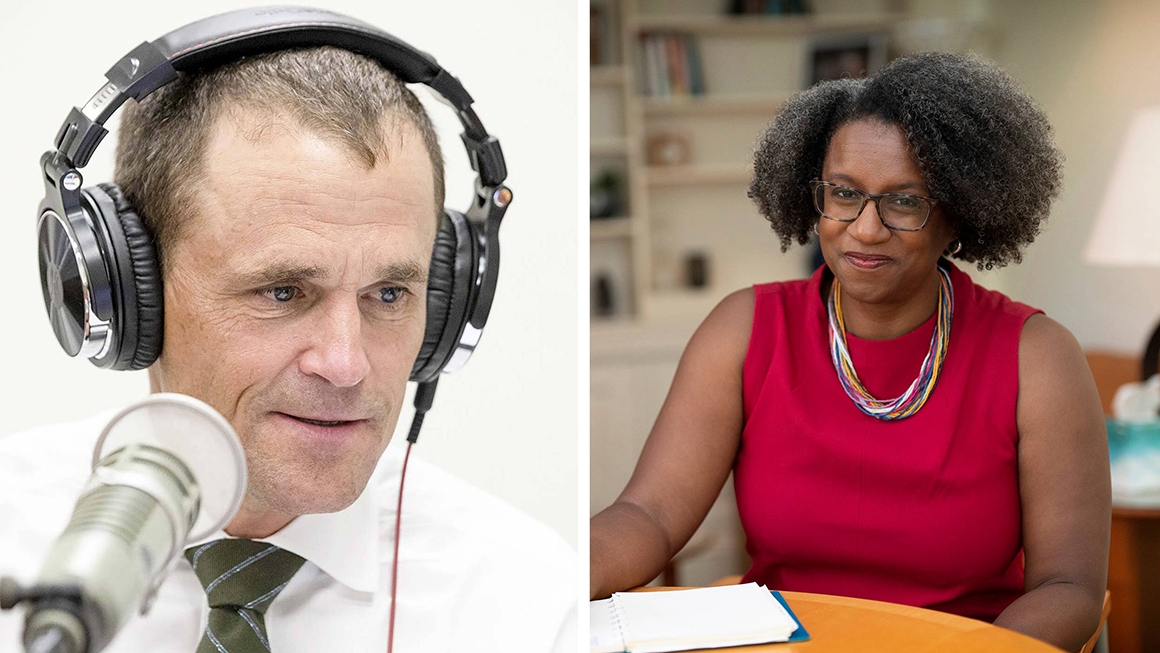 Learn What Keeps Ed Dean Up at Night in New Presidential Podcast
Learn What Keeps Ed Dean Up at Night in New Presidential Podcast
Stephanie Rowley tells UVA President Jim Ryan a national teacher shortage could create a generation of people "who have not experienced high-quality educational opportunities in the classroom."
Stephanie Rowley has been dean of the University of Virginia's School of Education and Human Development for about six months. She says a national trend has her deeply concerned: the teacher shortage.
"The thing that … keeps me up at night right now is really this teacher shortage," she told UVA President Jim Ryan on his podcast, "Inside UVA."
"We have this kind of perfect storm of baby boomers who are retiring, COVID, and a political environment that has made it challenging for teachers to see themselves as a teacher," she said.
To increase the number of teachers on their rolls, Rowley said some states are resorting to hiring people who are not fully certified to teach. "Many states are saying, 'We have to get people in here to teach our children,' so they're more likely to rely on people who haven't gone through really … formal teacher education programs," she said. And the schools that are the most desperate for teachers are those serving low-income students and students of color.
"Research here in our school shows that you get high levels of turnover, low levels of teacher satisfaction, and then also lower-quality pedagogy," Rowley said. "I worry that what we're going to have in a generation is a group of kids who have not experienced high-quality educational opportunities in the classroom."
To find out how Rowley and her peers in higher education want to address the problem, tune in to Episode 4 of this season's "Inside UVA." You can listen on most podcast apps, including Apple Podcasts, Spotify and Google Podcasts.
News Information
Featured Faculty
News Type