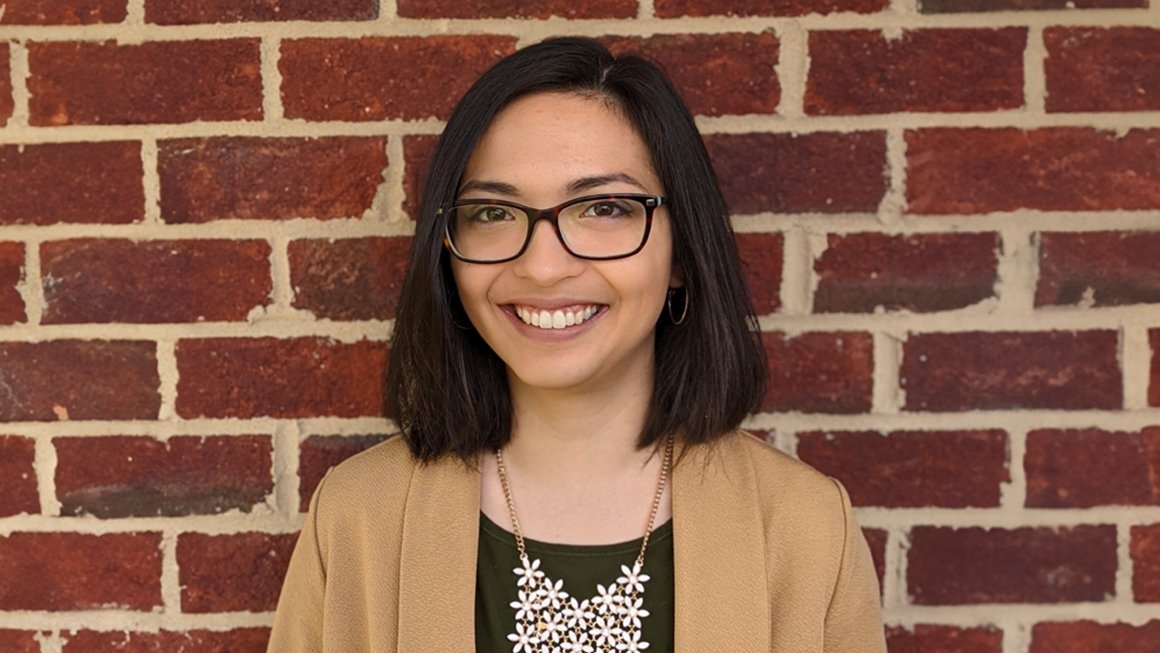 Alumni Spotlight: Alexis Prijoles, Quantitative Analytics in Education and the Social Sciences
Alumni Spotlight: Alexis Prijoles, Quantitative Analytics in Education and the Social Sciences
After graduating from UVA with her M.Ed., Alexis Prijoles landed a job as a research engineer at NWEA. Here, she shares her experience in the program and her advice for anyone considering a career in education research.
Q: What first made you interested in pursuing a career in education research?
In high school, I was in a program called Teacher Cadets. During this program, we received a semester of introductory teacher training and had the opportunity to spend the following semester as a teaching assistant in a classroom that we were matched with. When I went on to college, I was pursuing a bachelor's degree in mathematics and struggling to find a career path that felt right for me. I loved being in the classroom and supporting teachers and students. I also loved applied statistics and programming. I wanted those worlds to collide and, after a couple of years in a job that drained me, I took a leap of faith. I honestly didn't know that the career path I'm on (Education Research Engineering) was a career path I could pursue until I was already in the QAE M.Ed. program.
Q: Why did you choose to enroll in the QAE M.Ed. program at UVA?
There are a couple of factors here. I was really unhappy with the career path I was on at the time. I had always intended to go back to school for an advanced degree, so I was exploring a lot of different programs – most of them in applied statistics. This program stood out to me because of how it existed within the school of education rather than an engineering, mathematics, or computer science program. To me, this said that I would be challenged to tackle problems from a different lens than I had be taught in my undergraduate mathematics program.
Q: If you had to choose one thing (a professor, a class, an internship experience, etc.) that had the greatest impact on you during your time at UVA, what would that be?
Working with Vivian Wong definitely had the biggest impact on me during my time at UVA. When I first reached out to Vivian to work in her lab, I felt so insecure in my skill set and my lack of strong research experiences that I told her I'd work without compensation – just to get some experience under my belt. Vivian is a brilliant researcher and educator. And, on top of those things, a great mentor. Not only did she employ me, but she taught me how to identify my transferrable skills and leverage my experiences to help me forge the career path I wanted. She encouraged me to recognize my own strengths, which has been invaluable in my career so far.
Q: How did you find your current position, and what is your day-to-day work like?
Erik Ruzek, a former UVA professor, reached out to me about an opening for a Senior Data Analyst position at NWEA and encouraged me to apply. I was so surprised and excited to receive the role! After a year in that role, I transitioned into my current role as a research engineer where I focus more on building tools and processes to support analysis than on performing analyses. My day-to-day work life varies based on the projects I'm working on. But, generally, I keep a standard 9-to-5 schedule where I'm either developing or maintaining software and related documentation, or learning new skills to apply in my work. For example, right now I'm working on an R package to process data from our assessment platform and learning about ontology development.
Q: How did your experience in the M.Ed. program help prepare you for your role?
My experience in the M.Ed. program built the bridge between teaching, statistics, and programming that I was looking for. The program provided the perfect blend of specialized curriculum in education psychology and quantitative research skills that enables me to be a strong communicator and contributor on a diverse research team.
Q: What do you love most about your job?
I love that we are mission driven. Everything I do feels tied to helping students and teachers and everyone I work with is passionate about that mission. I also love the balance between tasks that I find very easy to complete and those that challenge me. It keeps me feeling competent and excited about my work.
Q: What advice would you give to someone considering a career in education research?
First, if you can get some experience in a classroom, do it! You'll gain an understanding of the challenges and complexities of teaching and learning that will help inspire your research questions and drive your solutions. Second, like any other research space, the landscape is always changing. I encourage you to stay grounded in your goals but be adaptable in how you reach them. Plans change and that is okay. You may need to learn new skills or dive into new topics – I hope that sounds exciting for you!
M.Ed. in Quantitative Analytics
Learn more about UVA EHD's master's program in Quantitative Analytics in Education and the Social Sciences.
News Information
Media Contact
Laura Hoxworth
Email
Research Center or Department
Education Leadership, Foundations & Public Policy
Phone
Featured Faculty
News Type
News Topics