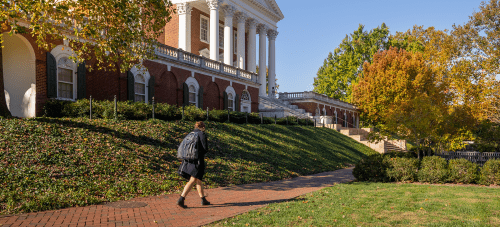 Higher Education: Ed.D. - Doctor of Education
Higher Education: Ed.D. - Doctor of Education
The program prepares graduates for careers as leaders and researchers by building a broad and systematic understanding of higher education, a definitive knowledge of selected aspects of educational theory and practice, and research application.
At a Glance
Program Results
Ed.D. - Doctor of Education
Higher Education
Program Type
Location
Estimated Length
2-3 full years for coursework, plus capstone research
Application Deadline
February 1
Credits
72
About This Program
Ed.D. in Higher Education students complete a program of study consisting of at least 60 hours of coursework (excluding capstone credits), including a required higher education core (12 credits), a minor in research methods (18 credits), a content minor organized around a theme or set of questions of the student's choice (12 credits), and elective courses in higher education (12 credits).
Students choose their content minor with the advice and consent of their advisors. Courses for the content minor may be taken outside of the program and the School of Education and Human Development.
Students entering the doctoral program with a master's degree may apply up to 24 hours of credit to their doctoral program, provided that the program coordinator judges that the courses are sufficiently comparable to substitute for courses offered in the doctoral program.
While students study on a part-time basis, high-level professional training and intellectual development require a concentrated experience that is possible only through sustained involvement in the academic and other activities of the program and University. Participation in program area research and service projects, informal work with individual faculty members, and sustained interaction with other students all add substantially to the coursework. In short, to round out an advanced degree program, a student is expected to participate in and contribute to a rich academic community.