Student Virginia Education Assocation
Student Virginia Education Assocation
SVEA Executive Board
Interested in joining or working with our executive board? Reach out to Delanie!
I am from Virginia Beach, VA and a fourth year in the Elementary Education major, also pursuing a Special Education add-on endorsement. I couldn't love what I am studying more! Education changes lives and will change this world, and I am inspired by the ways in which little humans grow, learn, and create as well as all that they help me to learn. I am especially interested in reading education and very excited to be delving into some research in that field. Outside of the classroom, you can find me dabbling in one of my many hobbies (embroidery, lettering, crochet, music, photography, longs walks... you get the picture). I am so excited to be a part of SVEA, to get to know more of the faces around EHD, and to continue to cultivate my passion for education!
I am originally from McLean, VA, and I am a master's student in the Educational Psychology: Applied Developmental Science program. I just graduated in May 2022 from UVA's B.S.Ed. program with a major in Elementary Education. I have loved watching how I as an educator have positively impacted so many of my students' lives academically, emotionally, and socially. Right now, I am working on researching the effects SEL curricula have on resiliency during unprecedented times, like the COVID pandemic, as children transition back into a new sense of normalcy inside the classroom. However, outside of my research and schooling, I love being away from technology, spending time with my best friends and niece, being active in my church, and going on roadtrips. This is my third year on SVEA's exec board, and I cannot wait to see the amazing things we accomplish together this year. 
I am a fourth-year in the Elementary Education program and am originally from Richmond, Virginia. I had many amazing teachers in my life who left a lasting impact on me and led me to my love for education. I am particularly passionate about finding ways to make education more equitable while improving outcomes for all students. When I am not teaching, you can probably find me walking around Charlottesville training for my next half-marathon, cheering on the Hoos at a football or basketball game, or dining out at a new local restaurant. This is my first year on the SVEA exec board, and I am excited to plan some amazing programs for our members this coming year!
I am a native of Charlottesville, Virginia! Growing up in Charlottesville has been a unique experience. Going through the Charlottesville City Schools public schools, I received a top notch education! I loved my K-12 experiences; all of my teachers were impactful in all aspects of my education and upbringing. The knowledge, care, and compassion my teachers poured into me is what I want to return to students in the classroom. I am a fourth-year Elementary Education major. In my free time, you can find me with friends and enjoying a delicious meal in one of the many restaurants in Charlottesville. I have a passion for service work! I am involved in a few orgs on grounds, such as Student Council, serving as the Co-Director of the Community Engagement Agency, and C100: Collegiate 100, an organization aimed at mentoring African American youth in the greater Charlottesville area, serving as the Historian for the organization. I also serve on the Fourth Year Trustees on the Big Events Committee. I am a Peer Advisor through the Office of African American Affairs. All of the organization in which I'm involved align with my passions and goal of making a difference in the lives of all affected. I hope to bring the same positive, purposeful, and passionate energy to SVEA!
I am a fourth-year in the Elementary Education program, also pursuing an add-on endorsement in ESL education. I am orginially from Danville, VA and hope to return there after graduation to teach in the same school system from which I graduated. I have a passion for working in a school system that really needs good teachers who will put in the effort to ensure all students get the education they need. I will be a second generation teacher. I grew up watching my mother be the wonderful teacher she is and the many impacts she has made on students throughout her career. I am passionate about ensuring that all students are given a chance from day one. Outside of classes and teaching, you can most likely find me watching the newest Netflix series and hanging out with my friends from the Ed School. This will be my first year on the SVEA exec board, and I'm so excited to see the many activities and events we will bring to the UVA community. 
I am a fourth-year student majoring in Special Education and getting an endorsement in Gifted Education. I am from Virginia Beach, where I am a teacher's assistant for SECEP as well as a private swim instructor. You can also find me at the beach or in my hammock reading. Something fun I did this summer was travel to attend the Special Olympic National Games in Orlando where my cousin represented Virginia in track and field. I enjoy spending time with family and friends, hiking, and painting. On Saturdays in Charlottesville, you can find me at Kindness Cafe, a non-profit coffee shop that employs adults with intellectual disabilities. This year I will be working on researching the effects of family interventions on K-12 literacy skills. I am also passionate about educational equity and policy for students with disabilities. I am looking forward to all of the fun events SVEA will do this year, and I hope to bring in more and more people to support our cause. 
I am a fourth-year in the Special Education program with an add-on endorsement in ESL. Coming from a Navy family, I have moved around a lot, but I like to call Springfield, Virginia home. I love working with students of all ages, and I hope to teach in a big city one day. As future teachers, we must work to provide equitable, quality, and universal education that can help prepare students for their future, a goal I hope to achieve in my career. Outside of the classroom, I enjoy teaching theater to elementary students during their afternoon program, participating in research projects, hiking, and exploring the Charlottesville community. This is my first year with SVEA, and I am so excited for what the year has in store for us!
Alongside serving as the staff advisor for SVEA, I am also the Teacher Education Specialist within the University of Virginia School of Education and Human Development. I have a B.A. in Communication Studies from Christopher Newport University and an M.A. in Higher Education Administration from West Virginia University. I was raised in Orange, VA during my childhood and later moved to Fredericksburg, VA. Growing up around educators, I have always had a passion for knowledge and the life changing impact it can have on someone's life. When not in the office or at an SVEA event, I enjoy spending time with my family, taking in outdoor activities (hiking, running, kayaking) and catching up on a good book. SVEA is an organization I am honored to help support as its many resources help educate, inform, and develop its members into becoming the teachers of tomorrow.
More Information
SVEA is committed to having guest speakers and events centered around our students' interests across the educational community. Let us know which topics you'd like to discuss as your continue your educational journey! You can submit ideas.
Professional Organizations
University Resources
Contact Us
Delanie Peacott
President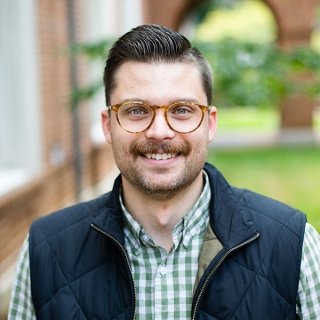 Teacher Education Support Specialist
Bavaro Hall
PO Box 400267
417 Emmet Street S
Charlottesville, VA 22903