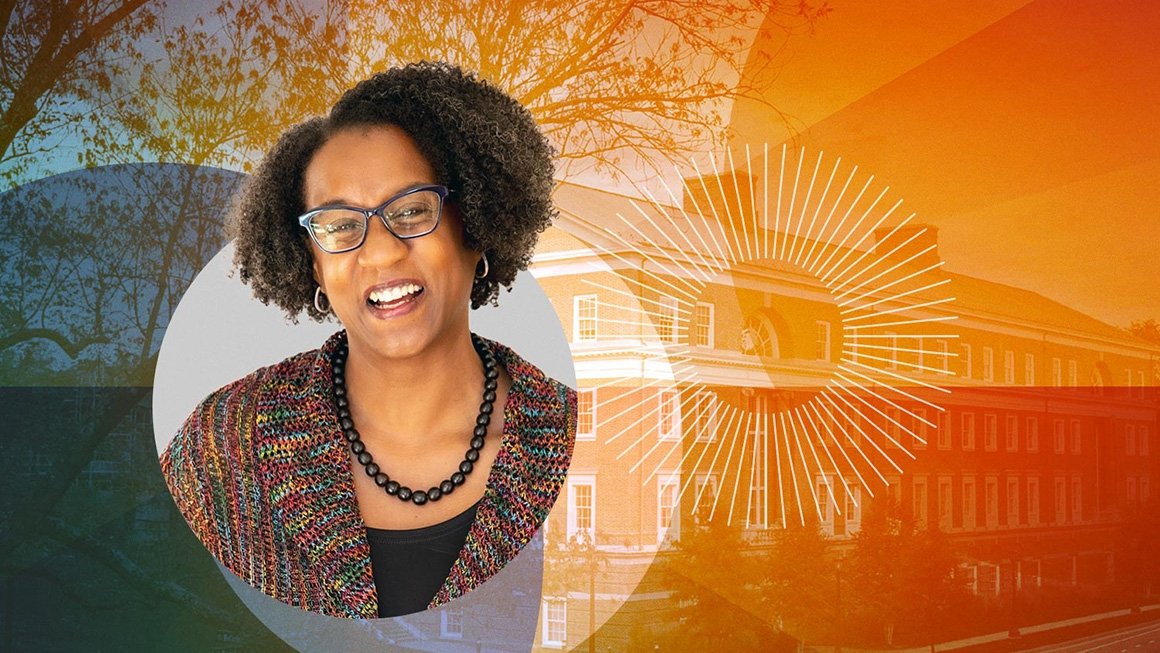 UVA Alumna Announced as Dean of School of Education and Human Development
UVA Alumna Announced as Dean of School of Education and Human Development
The University of Virginia announced Wednesday that Stephanie J. Rowley, an alumna of UVA, has been appointed the dean of the School of Education and Human Development.
The University of Virginia announced Wednesday that Stephanie J. Rowley, an alumna of UVA, has been appointed the dean of the School of Education and Human Development.
Rowley is provost, vice president for academic affairs and dean at Teachers College, Columbia University, in New York, where she holds a tenured appointment as a professor of psychology and education.
She previously earned both a master's degree and doctorate in developmental psychology from UVA's Graduate School of Arts & Sciences.
"I am thrilled to welcome Stephanie Rowley back to UVA," Provost Ian Baucom said. "Stephanie has a proven track record of improving research infrastructure, supporting faculty and students, partnering with the community, and focusing on diversity and equity – all crucial elements of the School of Education and Human Development's dynamic future. Stephanie's strategic acumen is matched by her thoughtful vision for the school's next steps, and I look forward to working with her."  
At Teachers College, Rowley's multiple roles allow her to effectively coordinate academic and administrative functions. As provost, she has direct oversight of academic planning, student affairs, international affairs, and research and service centers. As dean, she oversees all Teachers College's academic departments, and focuses on developing and integrating the research ecosystem across the school, streamlining and organizing existing academic programs, and refining administrative processes. 
Rowley broke new ground by hiring Teachers College's first dean of research. She also embarked on several large-scale interdisciplinary collaborations, ultimately garnering a 12% increase in federal grants. She led a renewed focus on teacher education and partnerships with local and state schools, filling a long vacant position to manage these efforts. Overall, during Rowley's tenure, Teachers College moved from 9th to 7th in the U.S. News & World Report rankings of graduate schools of education. 
 
"I could not be more excited to join the School of Education and Human Development and return to UVA," said Rowley. "The school has an incredibly talented group of students, staff and faculty who emphasize research and practice in equal measure to address our nation's educational, and mental and physical health challenges. I am looking forward to helping this community develop and expand public higher education's role in shaping our democracy and preparing future educational leaders." 
Rowley previously held several leadership positions at the University of Michigan at Ann Arbor, including associate vice president for research for social science, arts and humanities; interim chair of the Psychology Department; and chair of the Combined Program of Education and Psychology. In her role as associate vice president, Rowley focused on advancing interdisciplinary scholarship and was responsible for developing major research initiatives across 13 of Michigan's schools. 
"Dr. Rowley consistently impressed the committee with her breadth of experience and authentic leadership style," said Nancy Deutsch, the Linda K. Bunker Professor of Education and director of Youth-Nex, who served as co-chair of the search. "She attended to the experiences of students, staff and faculty in every response she gave, and her vision includes them seeing themselves as a valuable part of delivering on our school's mission. She is a leader with a deep commitment to inclusivity, who nurtures interdisciplinary collaborations, and sees the value and promise of a diverse public school of education meeting the needs of our local community, commonwealth and nation. We could not have found a better leader to take us the next stage of our journey."
Rowley's work in support of diversity, equity and inclusion goes beyond her research and student engagement. At Michigan, she developed the first diversity postdoctoral program, a model that is now used across the university. At Teachers College, she undertook a transparent pay equity review for staff, and the institution plans to do the same for faculty next year.
She implemented a staff recognition and development group for nearly 40 staff leaders, and encouraged the development of inclusive policies and practices for hiring and managing students, faculty and staff. Rowley also introduced a faculty search committee training to reduce bias and implemented Teachers College's first Target of Opportunity hiring program. As a result, nearly two-thirds of the faculty hired at Teachers College this year are people of color. 
In addition to her strategic accomplishments, Rowley is a highly respected faculty member, with numerous awards for teaching and mentoring, and a commitment to student success that spans her career. 
At Teachers College, she helped launch the new Graduate Student Life and Development and TC Next career centers, which offer student support that comprises every stage of a student's time at Teachers College. The effort resulted in a revised framework and improved services for Teachers College students.
She recognized the unique needs of graduate students who are parents and raised funds for a staff position designed to support their needs. At Michigan, she served on a committee that developed best practices for successful faculty-student mentorship, and she was a leader in the use of climate survey data to address student concerns in the Combined Program in Education and Psychology. 
"Teachers College has benefited enormously from Stephanie's leadership these past three years and we are a stronger institution from her tenure, said Tom Bailey, president of Teachers College, Columbia University. "Her commitment to social justice, to fostering a community in which everyone is valued and respected, and to the imperative of continuously improving so we can meet the challenges and opportunities before us will leave a lasting legacy."
Rowley's research explores how parents' attitudes toward race and gender, and their own social experiences influence their children's motivation in school. Most recently, she undertook a longitudinal study of African American parents' beliefs about STEM disciplines and how those beliefs affect middle school youth. Her work has been continuously funded by the National Science Foundation. 
Rowley received a Bachelor of Arts in honors psychology and African American Studies with Distinguished Honors from the University of Michigan in Ann Arbor in 1992. She earned her master's degree and her doctorate from UVA in 1995 and 1997, respectively.
She succeeds Robert Pianta, who returns to the School of Educational and Human Development faculty after 15 years as dean. 
"I'm incredibly grateful for Bob Pianta's years of service to UVA," UVA President Jim Ryan said. "He leaves the School of Education and Human Development in a strong position with top faculty and students deeply engaged with improving education. I know Stephanie Rowley will build on this foundation, bringing new insight and deep experience that will guide the school into its next chapter."  
She will be joined by her husband, Dr. Larry Rowley, an alum of the School of Education and Human Development Higher Education program, and their dog Titus.
News Information
Featured Faculty
News Type