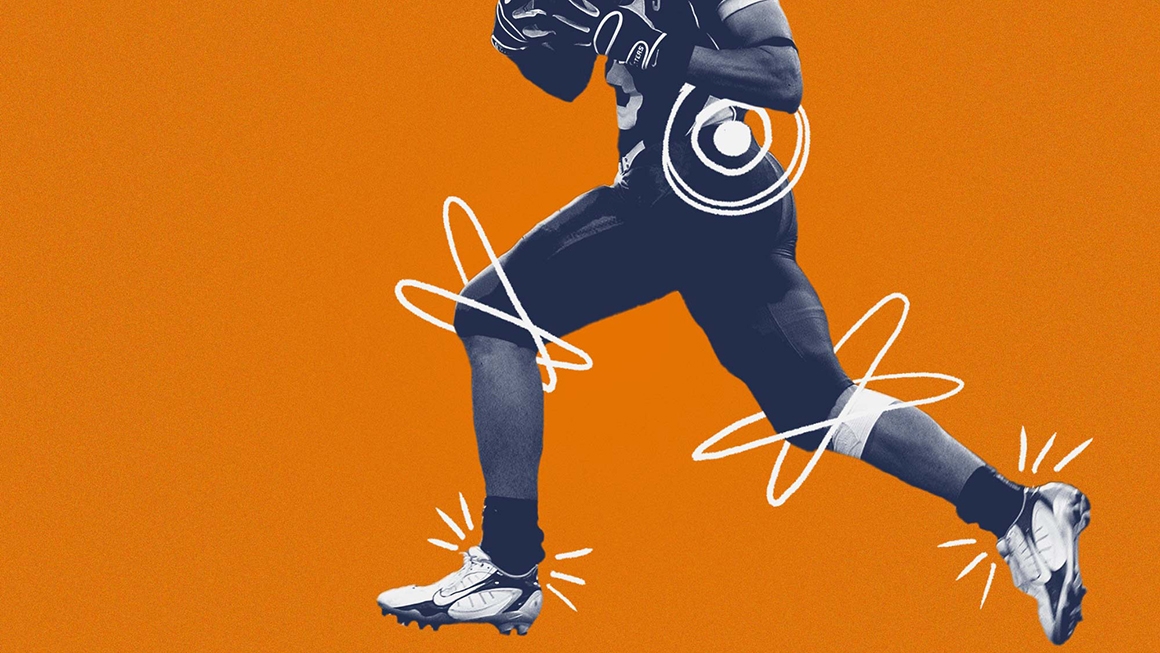 Lower-Body Injuries, Arthritis May Lead to Cardiac Risk Factors in Ex NFL Players
Lower-Body Injuries, Arthritis May Lead to Cardiac Risk Factors in Ex NFL Players
Former pro players with injuries to legs, knees and feet are more likely to show heart health risks.
Professional football players who suffer injuries to their hips, knees and ankles are more likely to develop risk factors for cardiovascular disease, according to a study written by a University of Virginia researcher.
Players with injuries who develop osteoarthritis are even more likely to develop risk factors for heart disease, the study shows. That may be the result of decreased physical activity caused by the discomfort and pain of the injuries and arthritis, the study suggests.
The study is by Christopher Kuenze of the UVA School of Education and Human Development's Department of Kinesiology and is part of the NFL-LONG program, an ongoing study that investigates neurologic function for NFL players during their careers and after retirement. The program funds a series of studies with hopes of finding ways to prevent or treat neurological problems in former NFL players.
"The big finding was that players who had had an injury along with a diagnosis of osteoarthritis, are more likely to have cardiovascular risk factors when compared to players who had had either an injury or no lower extremity injury during their career," Kuenze said. "The surprise was that cardiac risk factors were more prevalent in players who just had an injury to their hip, knee or ankle when they played but no diagnosis of [osteoarthritis]. Even without arthritis, the link is still there."
The study found heart disease risk factors, such as high blood pressure, high cholesterol, Type 2 diabetes, and sleep apnea, 30% more often in players who suffered injuries to their lower extremities. The factors were 53% more prevalent in players with both past injuries and osteoarthritis compared to those with neither injuries nor arthritis.
"Little attention has been paid to the potential long-term health-related consequences of lower extremity joint injury among this population despite the outsized risk of injury throughout the playing career," researchers wrote in the study.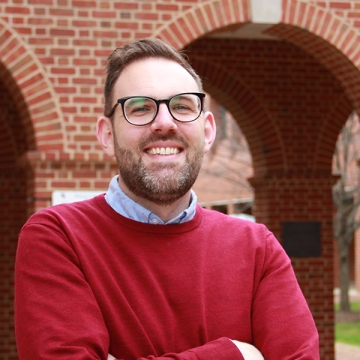 Kuenze said another surprise was that cardiovascular risk factors appeared in younger former players.
"That was kind of the complete opposite of what we thought we were going to find," he said. "The association that we found between injury, surgery or osteoarthritis and cardiovascular risk factors, was actually strongest in individuals who are under 50 years old."
Kuenze said some research has a shown a progression from injury to arthritis that could take a year or more.
"In some cases, there's evidence of [arthritis] a year or two years after the injury where cartilage starts to change but wouldn't be diagnoseable with an X-ray, the typical thing you get when you go to the doctor," he said. "It may take 10 or 15 years to show up on the X-ray. These folks are hurt, but they're not a chronic disease patient."
According to the report, musculoskeletal injuries are the leading cause of disability with knee issues the most common complaint. Knee injuries often result in decreased quality of life and physical activities, leading to less participation in sports.
Players and people who suffer torn ACLs, or anterior cruciate ligaments, may develop arthritis, obesity and other physical conditions within 10 years of surgery.
The study shows that arthritis afflicts between 30% and 44% of former players with lower extremity injuries. Around half of former players with arthritis said the medical condition affected their daily activities.
Limited physical activity caused by the arthritis in the lower body is associated with 25% greater risk of cardiovascular disease, the study notes.
"If you're doing intense activity and you have pain and symptoms when you're doing that activity, you do it less often. As a result, you start to gain some weight and have changes in your overall health behaviors," Kuenze said. "A lot of us, as we age, become less active, eat worse and do a few things we probably shouldn't do. With a knee injury or lower extremity injury and arthritis, it just accelerates the process."
The report warns that the findings reflect only the population of former NFL players. Kuenze noted, however, that physicians who treat chronic pain are beginning to recommend continued activity for patients, even if they're not professional athletes.
"The thing that just keeps coming back to me is that finding sources of healthy physical activity that you can engage with over the course of life is important for general health," he said. "That's not something that we could prove a linkage to in this specific paper, but if you look across the broad, health-related research world, it is very clear that folks who are active in some way for longer periods of time in their life have better health outcomes.
"I think the public health takeaway is that injuries are bad and arthritis happens, but there are things you can do to pull back on the reins to slow it down," he said. "Physical activity and exercise are number one on that list."