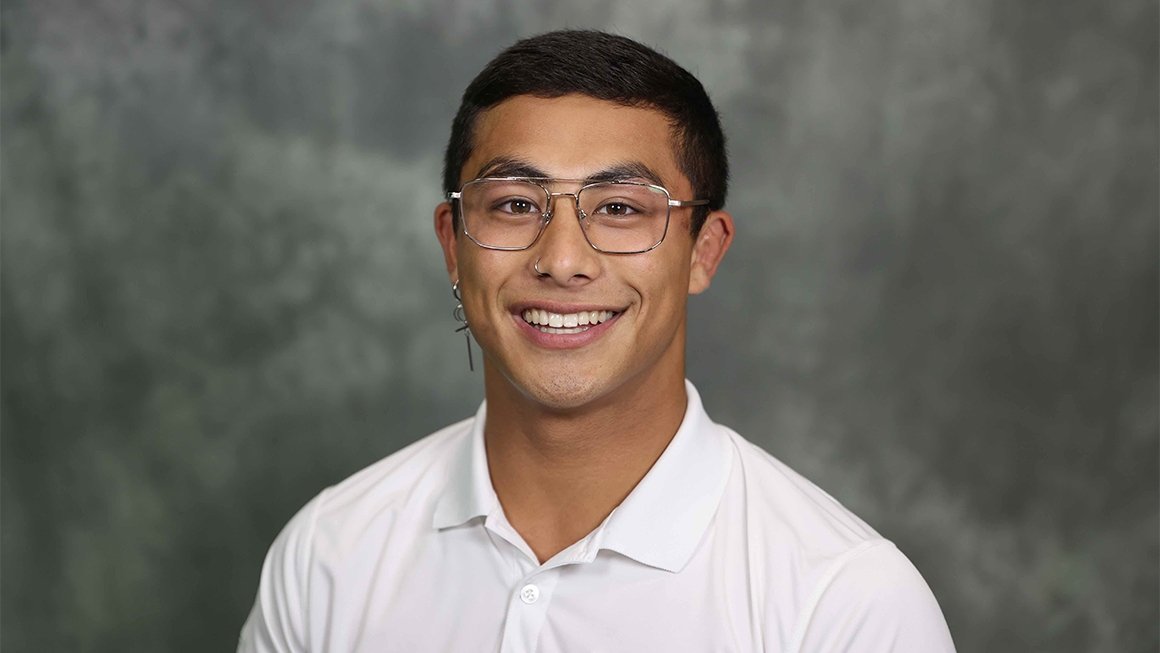 Class of 2023: Alexander Cruz
Class of 2023: Alexander Cruz
Alexander is graduating with an M.Ed. in Higher Education and embarking on a new career advancing Diversity, Equity, and Inclusion initiatives in higher education.
As an undergraduate student-athlete at UVA, Alexander Cruz founded the student organization Athletes for Equality. Now, with a master's degree in Higher Education and valuable internship experience, he will continue to follow his passion for advancing equity on college campuses as the Senior Coordinator of Inclusion and Well-being at a small private college in California.  
What inspired you to choose a career in education? 
Originally, I wanted to pursue a career in human resources. But then I got involved with Diversity, Equity, and Inclusion work during the last year of my undergraduate degree and really found interest in working in higher education, with both of these interests intersecting and inspiring me to work within the realm of higher education concentrating on DEI initiatives. 
Why did you choose the UVA School of Education & Human Development for your program of study? 
My decision to attend grad school was made a few weeks before I graduated with my bachelor's degree here at UVA, unsure at the time where I wanted to be and what I wanted to do. I spoke to one of the professors in the Higher Education master's program here at UVA, and they really sold me on the curriculum. I was very eager to continue my education here and become a double Hoo! 
What is the most significant thing that has shaped your time here? 
The most significant thing that has shaped my time in this program is the exposure to work and experience that is built into our program. The program has built-in internships, and I have learned so much working with students and being on the other side of higher education instead of being a student. 
What is one thing you learned during your studies that surprised you most? 
One thing that surprised me the most during my studies is the endless knowledge that you can consume working in a career in higher education. I have been exposed to so many opportunities during my program and I have loved every moment of it. I guess the surprising part for me is how passionate and eager I am to begin my next journey and chapter of my life working in student affairs and starting my journey in the real world! 
If you can, name one person that has made a special impact during your studies and how? 
One person who has helped make my time in the program special and impactful is my supervisor in my internship, Blake Jimenéz-Calhoun. Blake has been an amazing supervisor, but also a great mentor. I have learned so much in my time working with Blake during my internship, whether it be interview prep, life lessons, personal and professional development, how to interact and help support students, and the list goes on. A large part of my passion and eagerness to begin work is because of Blake.  
What will you be doing next? 
I am moving to LA to start a job at Southern California University of Health Sciences, where I will be working as the new Senior Coordinator of Inclusion and Well-being! I am so excited and grateful for this opportunity, and I can not wait to begin my journey there. It has been a long time coming, but I am so ready for this next chapter of my life and career! 
Class of 2023 Graduation Profiles
We invite you to get to know a few members of the UVA EHD Class of 2023 as we celebrate the accomplishments of the entire class.
News Information
Published
Media Contact
Laura Hoxworth
Author
Laura Hoxworth
Email
Phone
News Type
Student Experience
News Topics