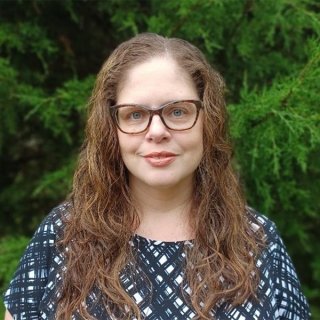 Kristina C. Webber
Kristina C. Webber
Biography
Kristina (Krysti) Webber is an associate professor in the research, statistics, and evaluation program, where she teaches research methods courses across doctoral programs and provides methodological consultation for doctoral students' capstone projects. 
Her primary scholarly interests include social and environmental barriers to academic achievement and well-being; school-based mental and behavioral health services; and mixed-methods program evaluation. She has presented and published on topics related to school climate, school engagement, racial inequities in P-12 education, and measurement methods. Her publications have appeared in the Journal of Adolescence, Journal of Educational Psychology, and Children and Schools, among others.
Since 2015, she has served as a board member for SCEPUR, a state-level affiliate of the American Education Research Association (AERA) and is currently an editorial board member for the International Journal of School Social Work. 
Her career includes experience as a school social worker and as a grant and program evaluator for several federally funded prevention/intervention projects in P-12 schools. She also provides technical assistance to community-based programs and public schools to develop youth programming and school-family-community partnerships.
Education
Ph.D., University of North Carolina at Chapel Hill
M.S.W., University of Maryland, Baltimore
B.S., Virginia Tech