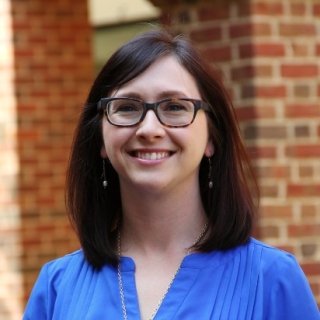 Ann Shargo Lhospital
Ann Shargo Lhospital
Email
[email protected]
Phone
Office Location
Piedmont Center
2405 Ivy Road
PO Box 400877
Charlottesville, VA 22903
Profile Type
Biography
Ann Shargo Lhospital is dedicated to serving children, teachers, and families through early childhood mental health consultation and social-emotional coaching.  
After earning her Ph.D. in clinical and school psychology at UVA, Lhospital started at CASTL in 2012 as a mental health consultant and implementation support specialist for the Looking to Objectively Observe Kids (LOOK) project. While on LOOK, Lhospital learned the value of teachers observing their own practice via video and consultants recommending strategies linked to children's assessment data. From 2015–2019, she worked on a pilot program called VPI+ where she provided training and consultation to preK coaches and school leaders around Virginia and grew her understanding of Virginia's early childhood landscape.
Since 2018, Lhospital's work supporting quality improvement for leaders and teachers continued and expanded on the Advancing Effective Interactions & Instruction (AEII) initiative. In 2020, facing the pandemic, Lhospital co-developed a new virtual coaching model focused on equitable social-emotional instruction (AEII coaching). The AEII coaching model has grown with the support of the Virginia legislature and the Virginia Department of Education (VDOE) with statewide implementation starting in 2021 and continuing in 2022–23.
Most recently (2021–current), Lhospital co-developed a new Early Childhood Mental Health Consultation (ECMHC) pilot, in partnership with the Infant & Toddler Specialist Network (ITSN) and the VDOE. We aim to promote children's well-being, prevent exclusionary discipline, and provide teachers and families with the resources and support they need to meet children's needs. Our work is to develop the most effective, efficient, and scalable model we can — amidst the continued pandemic, the strained early childhood workforce, and persistent inequities faced by children and families as well as teachers. This feels like her most challenging and important work to date.
Education
Ph.D., University of Virginia, 2011
M.Ed., University of Virginia, 2007
BA, University of Arizona-Tucson, 2005