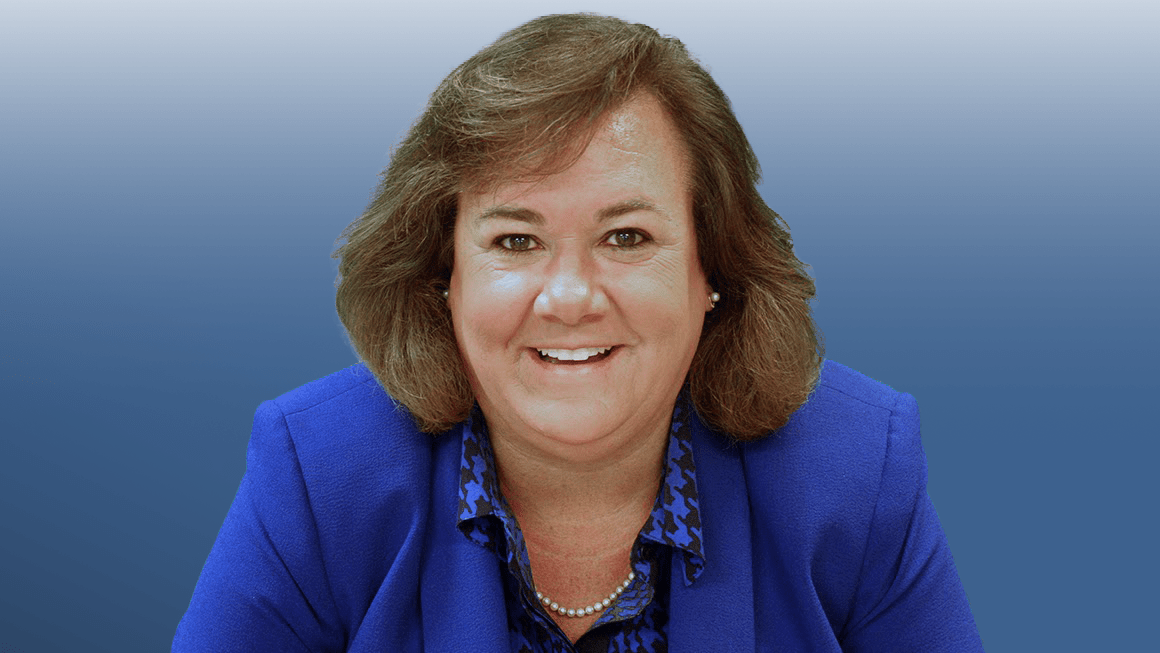 Q&A: Mahri Aste, UVA EHD Alumna and Terrel H. Bell Award Recipient
Q&A: Mahri Aste, UVA EHD Alumna and Terrel H. Bell Award Recipient
Mahri Aste (M.Ed. '90, Ed.D. '09), principal of Mosaic Elementary in Fairfax, VA, received the award for outstanding school leadership from the U.S. Department of Education – one of only nine recipients nationwide.
Mahri Aste admits that teaching was always in her genes – her mom was a teacher, too. But she still entered college at the University of Richmond planning to study political science.
Until, during her sophomore year, she had the opportunity to observe a second-grade classroom at Mary Munford Elementary in Richmond. "I just thought it was magical," she said. "So I changed my major to education, and I never looked back."
She has come a long way. After earning her undergraduate degree, Aste earned three subsequent degrees from UVA EHD: an M.Ed. in elementary education and a master's and doctorate in educational leadership. She has been the principal of Mosaic Elementary School in Fairfax, VA for 19 years.
In October, Aste received the Terrel H. Bell Award from the U.S. Department of Education for outstanding leadership – one of only nine recipients in the country.
According to the USDOE, "Principals chosen as Terrel H. Bell Award recipients have transformed their schools. Their vision and collaborative leadership styles have produced outstanding results for all of their students to develop academically, emotionally, physically, socially, and culturally."
Harriet Hopkins, a UVA alumna herself as well as Aste's mentor and former teacher, said Aste is committed to helping all children to become the best they can be. "For the students who have educational needs, Mahri personally works with teachers and families to meet those needs," she said. "She regularly visits classrooms to observe students and teachers and offer support and assistance. For the many students and families who have economic needs, Mahri has reached out to the PTA and local businesses to organize Friday backpack food drives. If some students need a warm winter coat, magically the coats appear.
"She stands tall among her peers and is very deserving of this honor."
We caught up with Aste to learn more about her professional journey and the advice she'd offer to aspiring administrators and teacher-leaders.
Q: When did you first begin to see yourself as a leader?
A: I worked for six years as a teacher, and started taking on some leadership roles. I love teaching, but I liked the idea of working with adults as well as kids. I had learned from great mentors myself, I liked the variety of the work, and I thought it would be a great challenge to take on. So that's when I decided to get a master's in educational leadership from UVA in order to pursue being an administrator.
Q: You earned three degrees from UVA EHD – two master's and a doctorate. What do you think sets the UVA experience apart?
A: I had such a great experience in the Education School. I love being in school, and I love being challenged.
I really benefited from learning from some great people. It was amazing how excellent the professors were, and we had the opportunity for such rich discussions. I remember being in a class in the Rotunda, reflecting on an article – I felt so privileged to be able to do that. I think the quality of the education and the professors are just among the top in the country, really.
When I did my doctorate, I was also working as an assistant principal. It took me seven years, but I worked with such amazing people who would come up to [Northern Virginia] and teach classes on the weekends and supervise my dissertation. I tried to model my own teaching after them – they taught me how to teach adults and were so inspirational.
Q: You've been principal of Mosaic for nearly 20 years now. How do you view your role as principal?
A: I've always wanted my career to be with kids from poverty or diverse backgrounds. And so that's why I wanted to be here. And that's what I really love about my job – even though it's very overwhelming at times, you have the ability to make such a positive impact. I think I can advocate for kids that don't really have an advocate. And I love that part.
The key is hiring great people, and then letting them do their work. And that that's what's exciting about being a principal, in addition to seeing the great things that happen in classrooms every day – having the ability to hire awesome teachers and get out of their way.
I think it's really about having high expectations – for ourselves, for our teachers, for our kids – that no matter what their background is, or what challenges they face, that they can be successful. Looking at things through an equity lens, kids need different things to be successful. Being able to know what those needs are and meet them – it's challenging, but it's super exciting, too.
Q: How did it feel to learn that you had received the Terrell H. Bell Award?
A: Our school was awarded the National Blue Ribbon Award, which was a huge honor. It was so great to be recognized as one of only seven schools in Virginia and fewer than 300 in the United States. I was so proud of my teachers, my kids, such a great boost for our community.
When I learned about the Bell award, honestly, I was just really thrilled. It is such an honor to have your life's work recognized on a national level. There were some very hard years of work, and so to actually take a step back and appreciate what we accomplished – it really was terrific.
Q: What motivates you when times get tough?
A: The last few years have been so challenging for everybody. I just think you have to focus on the positive and finding joy. I'm in classrooms every single day, I am seeing the amazing work that our teachers are doing. My job is to keep people excited about the work and keep people feeling like they're supported and recognized for all their hard work. I'm trying to be a cheerleader for them and support them. That is what keeps me going.
Q: How would you describe your leadership style?
A: My leadership style has definitely evolved since I began. But I would say the most important characteristic of my leadership is that I'm collaborative. I learned a long time ago to surround yourself with great people who are out-of-the-box thinkers, and help facilitate and build teacher leaders. Then it's just about keeping people focused and moving forward.
Q: What advice do you have for people interested in educational leadership or early-career administrators?
A: Keep your priorities aligned with your core values. [As a principal,] there are so many things coming at you every day. It's easy to be swamped by 6000 emails and get mired down with all of that. But everything can't be a priority. If you keep your priorities focused on the instruction and what's happening for kids, everyone is better off.
Then, just remember to celebrate all the good stuff. If you're focused on the positive and celebrating the joy that's happening every day in your job, I think that will carry you a long way.