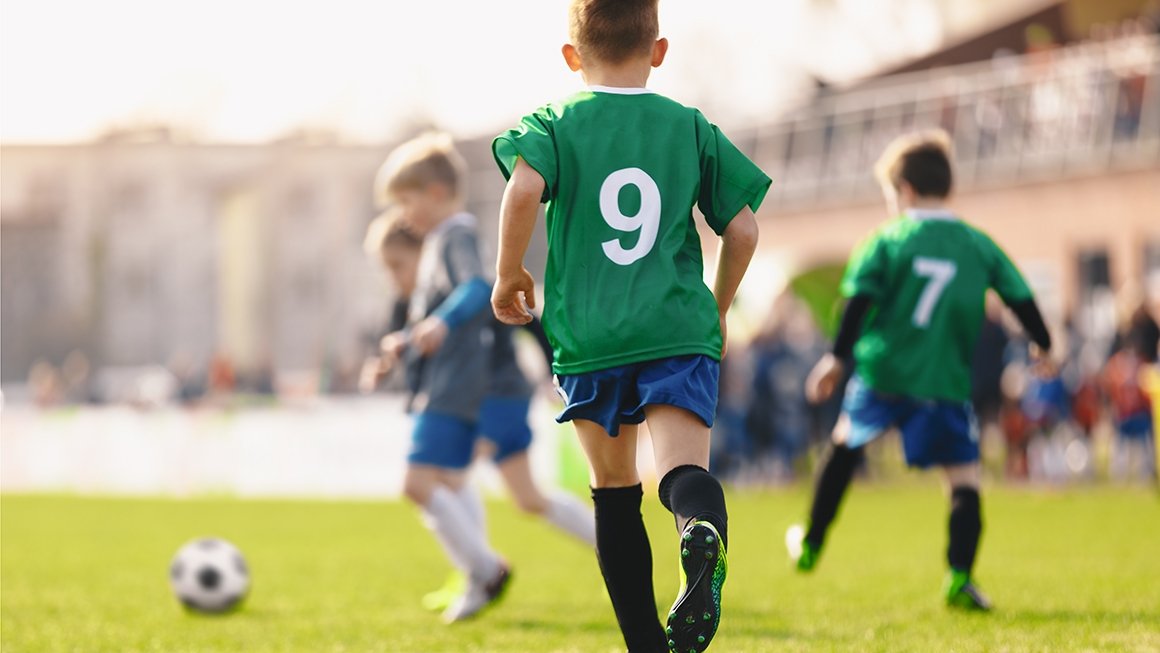 Q&A: Concussion Protocols Must Include Adults Encouraging Kids to Say, 'I'm Hurt.'
Q&A: Concussion Protocols Must Include Adults Encouraging Kids to Say, 'I'm Hurt.'
Concussion researcher Jacob Resch is encouraging adults to help create a culture where young athletes can be honest about their injuries.
For more than a decade, Jacob Resch, associate professor of kinesiology at the UVA School of Education and Human Development, has been working to enhance pre- and post-concussion protocols for  young athletes.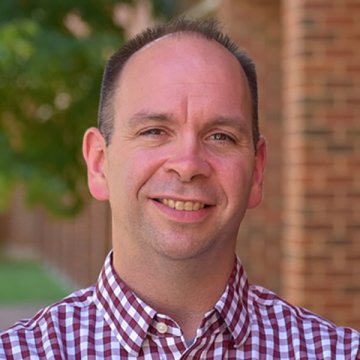 While effective medical care plays a critical role in the recognition, removal, and rehabilitation of concussed athletes, Resch is also on a mission to call attention to the roles played by other adults on the sidelines or in the home. Within a sports culture that values playing through pain, Resch said parents, guardians and coaches should play a huge part in creating a culture of honesty for young athletes that will lead to a more prompt recognition of concussion and improved outcomes.
"We need to encourage athletes to share when they are not feeling well, and then believe them when they say they are hurt," Resch said.
Resch has worked closely with athletic trainers at the collegiate level and in high schools to care for athletes who have suffered a concussion during play.
A critical element of recovery is to remove an athlete from play as soon as possible and provide time to heal. According to Resch, that requires a culture where athletes feel comfortable, and encouraged, to disclose how they feel immediately after an injury.
We sat down with Resch to learn more.
Q: How common are sports concussions for youth?
Up to 2.5 million concussions have been suggested to occur in high school sports each year in the United States. However, this may only reflect 10% of the true number of cases, due to many that go undiagnosed or undocumented. This number also does not account for those concussions that occur before ninth grade, however, recent research suggests concussion incidence in middle school athletes mimics that of collegiate sports, which is unsettling.
Q. We know that stopping play to allow for concussion recovery is critical for the healing process. What are some of the reasons youths continue to play when they should not?
A. For the past two decades, the reasons for athletes not reporting their symptoms have largely remained unchanged. The primary reasons for athletes not reporting their symptoms include not understanding the severity of the injury, not wanting to be removed from play, not wanting to be perceived as weak, not wanting to let a coach or team down, and not recognizing the signs or symptoms of the injury. 
Though two of these reasons may be addressed with education (understanding the severity and the symptoms of an injury), the remaining three are cultural or perceived and are more difficult to address.
Q. Athletic trainers are a critical part of care for athletes. Why are other adults – coaches, parents and caretakers – important when it comes to concussion recovery?
A. We live in a culture of "the boy who cried wolf," where children are taught only to come to us when they believe they are truly hurt, not when they are unsure if they need attention or not. As parents, coaches and other caretakers, we can help modify this culture. 
Sports are wonderful, as they teach youth how to persevere and, after getting knocked down, how to get back up again. That said, a child should never second-guess or be fearful about expressing "I'm not well" or "Something is not right." These simple phrases can indicate a concussion has occurred and medical attention is needed. This is especially true as the most commonly reported symptom of a concussion is a headache. Reporting symptoms, that would be otherwise disregarded, is an important first step about receiving medical care for a concussion. 
Q. What should a caretaker do when an athlete discloses they are not well?
A. If a parent, coach, teammate, educator, or other individual close to an athlete who is unsure if a concussion has occurred, the rule should be to remove the athlete from practices or competitions and allow a qualified health care professional help determine the presence or absence of an injury. Gaining a health care provider's expertise can be the difference between a typical or prolonged recovery from a concussion. An appropriate health care provider's insight can significantly lessen the risk for rare, yet catastrophic, injuries following a concussion.
Q. Pressure to stay in play can also come from peers, teammates or from injured athletes themselves. How can adults work together to create a culture where being honest about injuries is encouraged?
A. The first step in creating a culture of honesty is simply having the conversation. Let your child know that you understand that injuries can and will happen in sport and that when they do, you want to see them return to sport, but in a manner that is safe. Simply letting your child know that sport is only part – not the entirety – of life is a message all children need to hear. 
The majority of injuries, if handled in a timely and appropriate manner, will heal and a child will return to sport. In fact, the more quickly athletes with concussion are recognized, removed from play, and put into a structured concussion management protocol, the more likely they will return to sport successfully. 
Editor's note: This story was updated November 29, 2023.
News Information
Media Contact
Audrey Breen
Email
Research Center or Department
Featured Faculty
News Type
News Topics